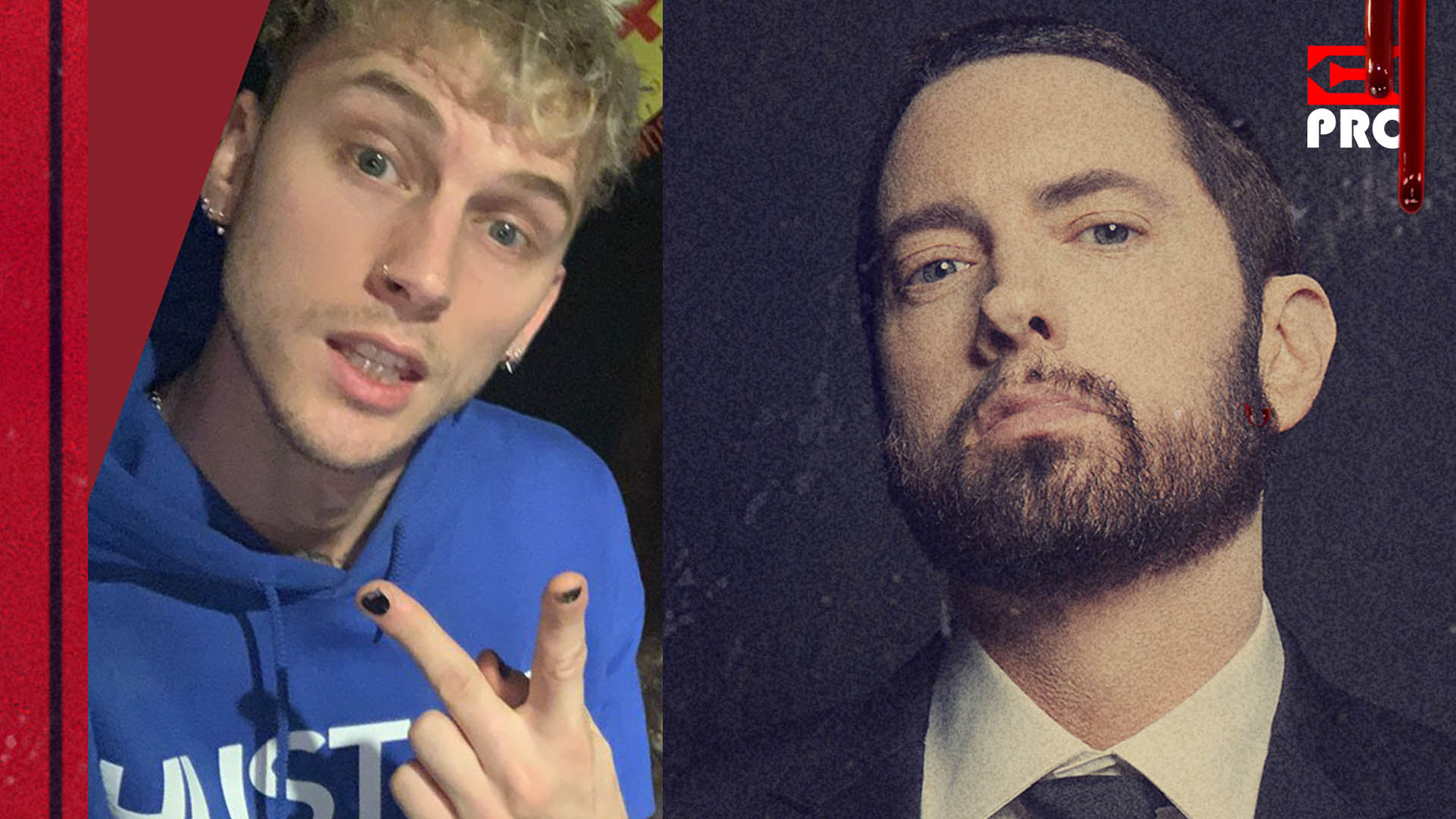 The radio star who made his name on controversy and shock feels generous when offering Machine Gun Kelly his assistance in ending his beef with Eminem.
Howard Stern put fingers in MGK's wounds when during their recent conversation he started with getting a confirmation that Eminem was MGK's personal hero and then asked how much pain exactly had he felt upon being dissed by his own idol. MGK tried to appear stoic:
I don't feel any type of way about that. I mean, I'm asleep on my tour bus, this fucking guy drops an album with three songs consecutively talking about me. What the fuck you think I'ma gonna do? Just fucking roll over and go back to sleep. Fuck outta here. I said what I said. I respect the fight, that's it.
It appears that Eminem's financial success is a little bit of a sore spot for MGK. When Stern tried to reference Kelly's raps about Eminem having money. MGK interrupted him with a burst of nervous laughter:
Money?! Dawg, the guy down the street has money. This bull has goddamn wealth beyond…
However, when Stern suggested that it was in his ability to settle this feud in three seconds, MGK did not protest, on contrary, he demonstrated, rather through pantomime than verbally, that he is a peaceful and friendly being who prefers to be on good terms with everyone:
I'm just a different type, man. I'm all about putting my arm around people, I'm not like [holding people at arm's length]. The last thing I want to ever be is an angry legend.
Well. The last sentence feels like a backhanded compliment though, probably not completely in line with a picture-perfect image of peaceful tranquillity MGK just tried to paint himself.
So when Stern went on promising that he would ambush both of them and make them talk and make peace because there are more similarities than differences between them, MGK could only snort with laughter. As well as many people who were watching this.
Watch the video below: