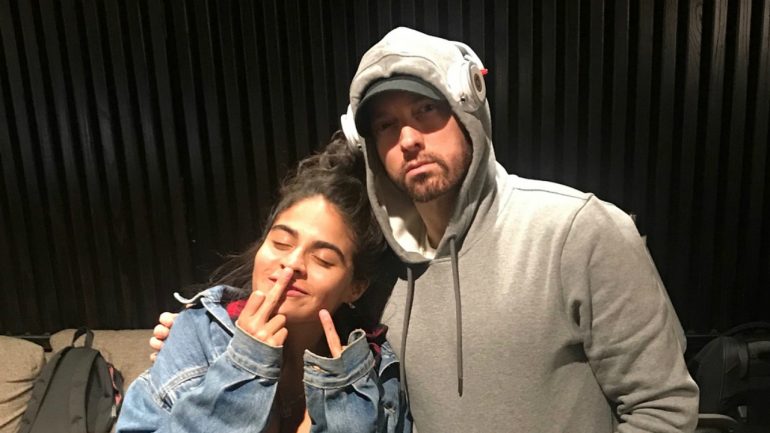 Jessie Reyez teases her new release with Eminem's shot and a sexual comment.
The singer posted a short teaser for, allegedly, a video for "NO ONE'S IN THE ROOM". The track was released as one of three bonus songs on a Target-exclusive version of her most recent album "BEFORE LOVE CAME TO KILL US".
Eminem was not spotted on that song, he only recorded a verse for another track off the same release, "COFFIN". However, Jessie posted a snippet from their collaboration "Good Guy" to accompany some shocking revelations in her narration. Jessie says over the intro to "NO ONE'S IN THE ROOM" playing in the background:
I never thought I'd be sitting on Eminem and wondering if he's gonna get a boner.
Why did she bring this memory to the forefront? Did Eminem record something new for the remix of "NO ONE'S IN THE ROOM"? The promo promises some clarification to arrive in two days. Meanwhile, it's everybody's guess.