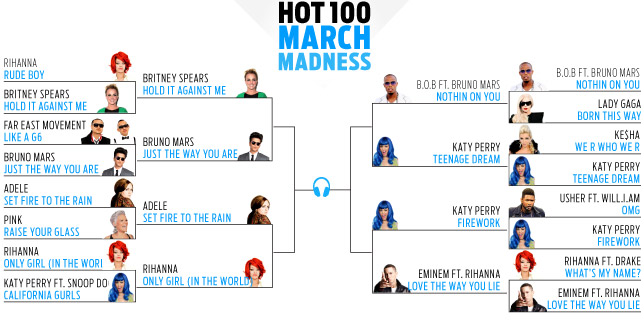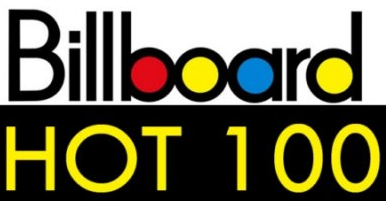 Hot 100 March Madness Round 3: Eminem passed!
To help determine the winner of Hot 100 March Madness, check out the updated bracket of songs, and vote for your favorites in the head-to-head match-ups.
The original bracket was comprised of the 32 most recent songs to top the Hot 100 chart. The match-ups within the bracket were determined by the dates in which each song topped the Hot 100: the most recent No. 1, fun.'s «We Are Young,» is matched up against the 32nd most recent No. 1, Rihanna's «Rude Boy,» and so on. Click here to see the original bracket.
Eminem passed in the fourth round with a single «Love The Way You Lie»
Vote now for your favorite tracks:
4 round will begin on Friday (on March 23). On Friday, Mar. 30, a Hot 100 March Madness champion — the No. 1 single that you think is the best smash hit of the past two years — will be crowned.