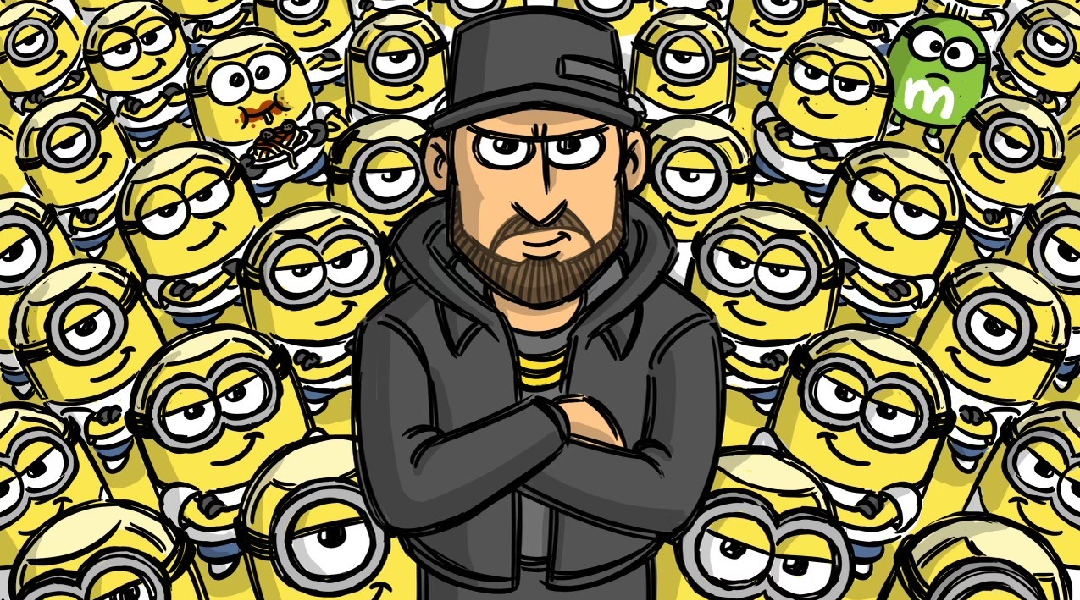 While 2022 Hall of Fame nominees were reposting official announcements captioned with respectable quotes, Marshall once again came out of left field.
Of course, Eminem has his own official Rock&Roll Hall of Fame inductee card that was posted days ago.
Unbridled controversy. Unparalleled talent. Unmatched superstardom. #RockHall2022 Inductee, @Eminem. pic.twitter.com/tDyzOia0ID

— Rock Hall (@rockhall) May 6, 2022
But instead of using it, Em posted a minion themed celebratory drawing and captioned it with:
.@minions got my back. Shout out to Gru and them…
It did not take long for an artist to discover that Rap God shared his work. Brad Ableson, the animation artist who worked on The Simpsons for 20 years and now is co-directing "Minions: The Rise of Gru", retweeted the post, claiming his authorship:
No way! @Eminem just posted my drawing!!! M&M's are my favorite candy!
No way! @Eminem just posted my drawing!!! M&M's are my favorite candy! https://t.co/w9VQYm3k21

— Brad Ableson (@BradAbleson) May 8, 2022
Apparently, Brad Ableson loves to gift hand drawn Minions to his collaborators and Marshall, whose "Lose Yourself" is on the official soundtrack and the movie trailer's main theme, is, technically, a collaborator. But this picture, drawn for Em to celebrate his induction into the Rock&Roll Hall of Fame, is even more special.