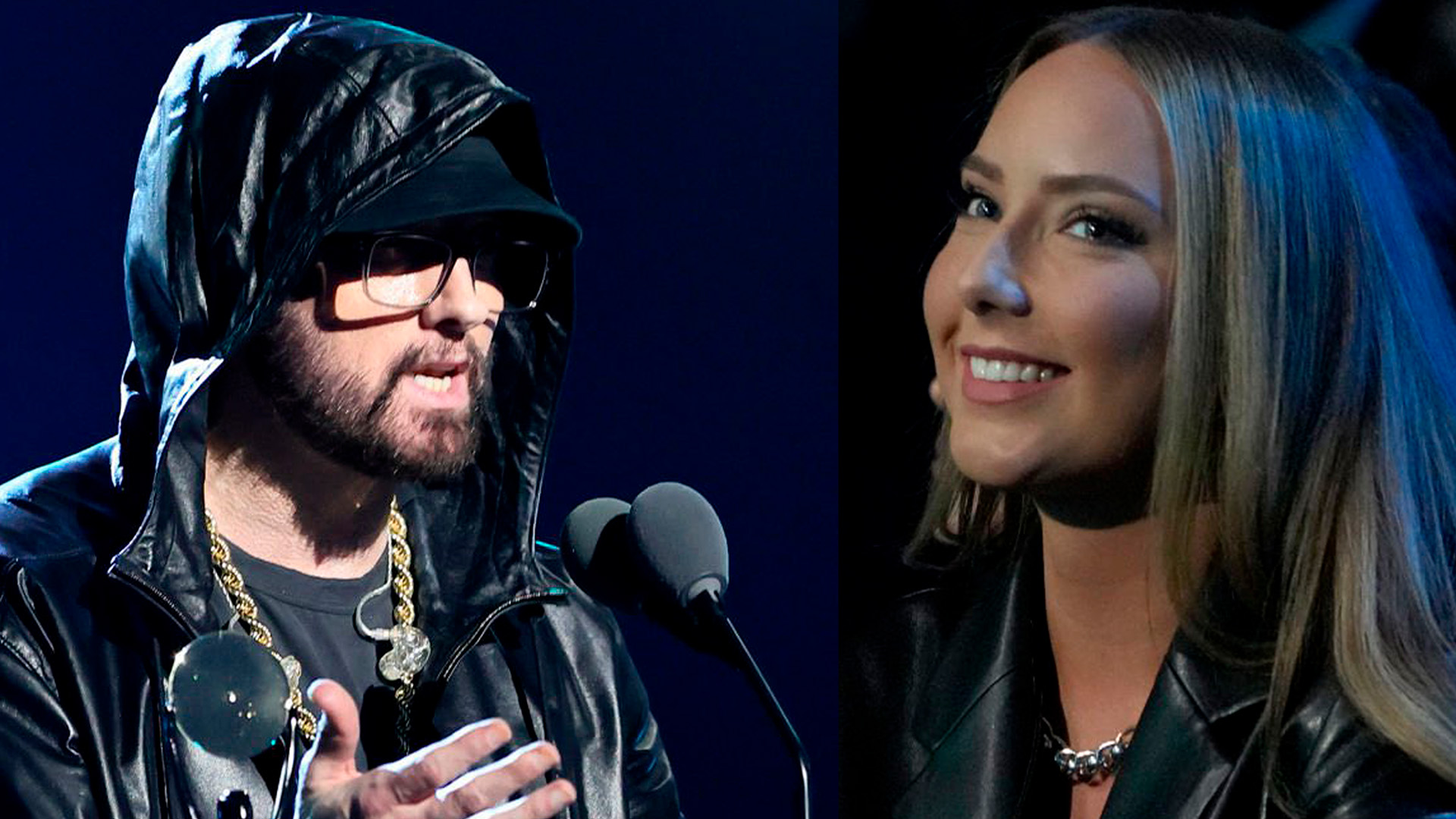 During his Hall of Fame induction speech, Marshall addressed his darkest moments of life in attempt to apologize to his daughter Hailie. It went just a bit wrong though.
Of course, no serious family drama happened during Eminem's Hall of Fame induction. First, it was just Eminem going harsh on the hardships that his daughter had due to his drug addiction.
I almost died from overdose in 2007. Which kind of sucked for Hailie in her years. Because drugs were fucking delicious. And I thought we had a good thing going, man, but it ain't. I then fuck it all up… Goddamn…
A cameraman caught Hailie's brilliant reaction of playful irritation and translated in to the big screen, which the Hall of Fame audience appreciated immediately.
Watch the video below: