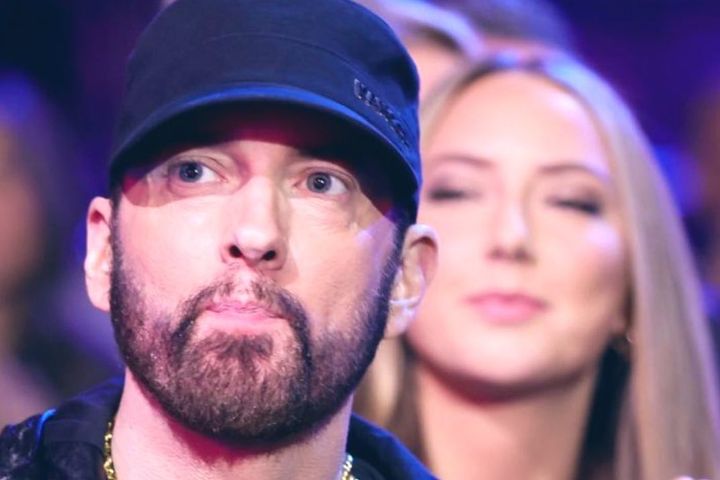 Spotify Wrapped 2022 once again confirmed that Hailie does listen to her father's music, more than to anyone else's.
Marshall was Hailie's No.1 artist last year, and he remains such currently. In 2021 Em's daughter used her TikTok account to share Spotify statistics that put her in the top 3 per cent of his listeners. Now, she has her own podcast to spread the news.
In the latest episode of Just a Little Shady, Hailie, who says she keeps getting this question over and over again, just shared a couple of Spotify Wrapped cards to answer it:
I feel like I always get the question do I listen to my dad's music? If you follow me on TikTok, I posted my Spotify Wrapped from last year because he was the number one artist on my thing. And of course, this year — the same thing. It's a lot of music that I listen to when I work out, so it kinda makes sense. A lot of good workout songs. So, we're gonna share our top artists and top songs.

I listened to 59 genres of music. There are 59 genres of music? I didn't even know that. My top songs were: "Breakfast" by Dove Cameron, "I Love U" by the Chainsmokers, "Numb" by Marshmello and Khalid, "2step" by Ed Sheeran and Lil Baby and "10 Things I Hate About You" by Leah Kate. And then, my top artists were dad, Drake, Nicki Minaj, Post Malone, and Big Sean. But again, that's my home workout playlist.
Watch the video below: