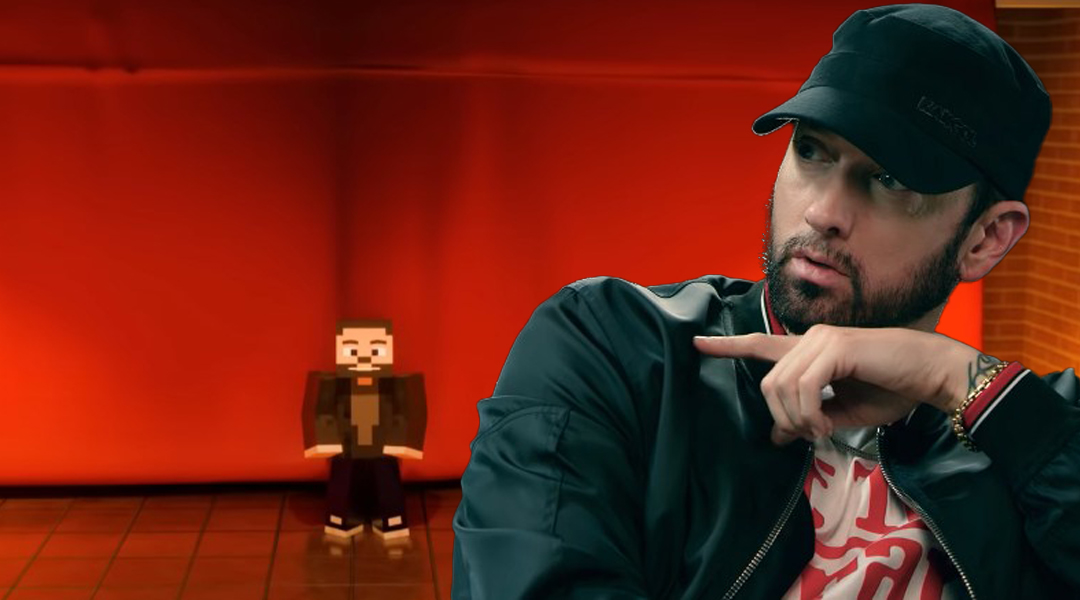 A talented young animation artist created a new video for a track from Eminem's "Music to Be Murdered By".
You have seen two other Minecraft videos created by aspiring artist Mamman: "Gnat" and "Killer (Remix)".
This time Mamman provided visuals for a song that did not have any additional attention from the label since its release.
Watch Eminem – Guns Blazing (Minecraft Edition / Animated Video) below: