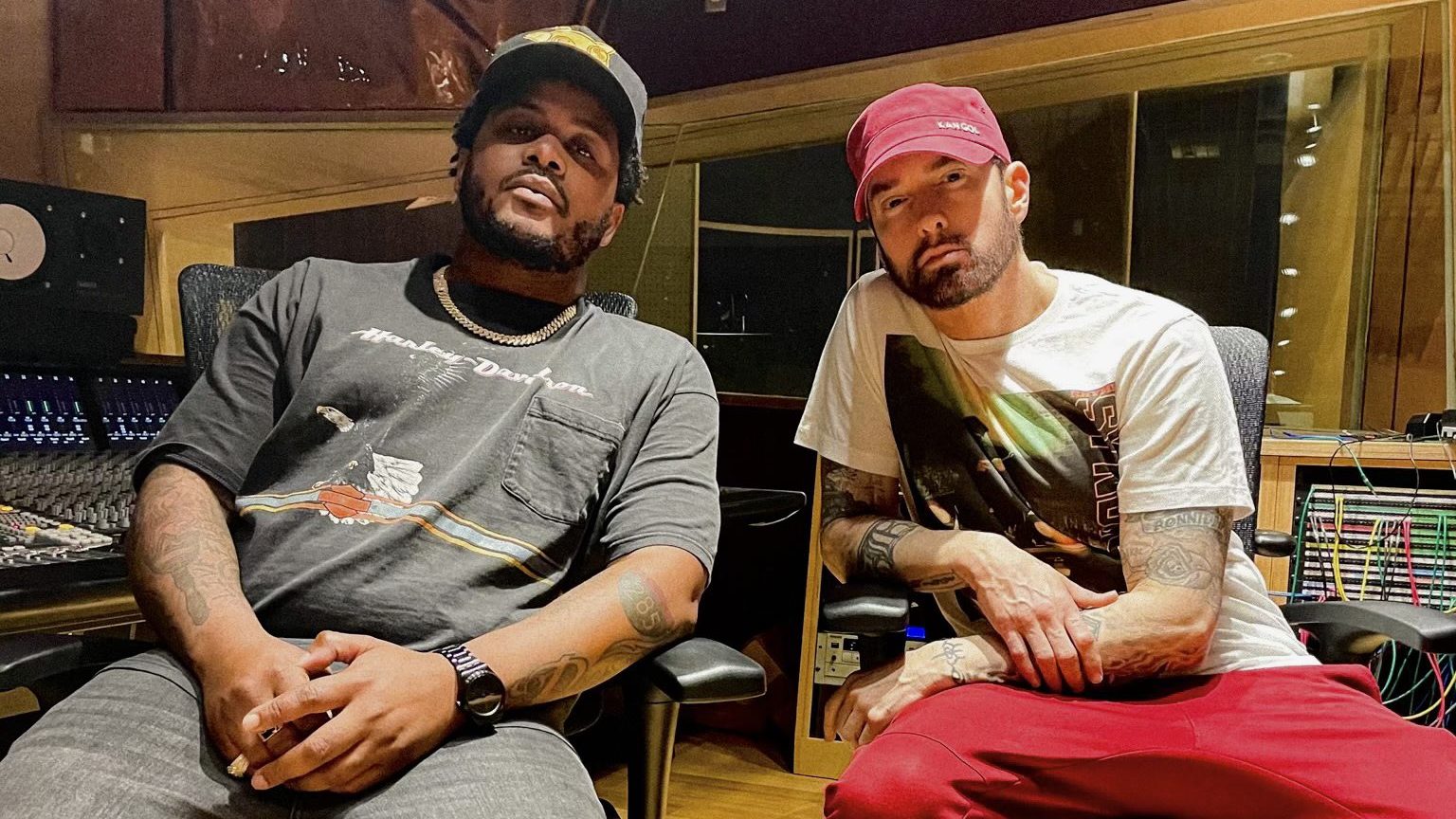 The newest Shady Records signee always says how much he appreciated Marshall leaving creative control with artists and not trying to micromanage them or change their music.
This position stems from the deep understanding of the vulnerable position where many labels put their young artists. Having gone through career highs and lows both as an independent rapper and a major label artist, Eminem fosters a relationship with artists that puts growth and creativity before profit.
Grip said in his conversation on the Bootleg Kev podcast that it was the attitude that he spotted from the very beginning:
Of course, I know it's a business, but when I talked to [Eminem], it's still felt like he was an artist. He's an artist. It's like a coach who used to play basketball in the NBA. It's a difference. I felt it before any paperwork. He was like, "Yo, I don't want to change nothing". It's about creative control. It's cool.
The testament to how much freedom Grip has with Shady Records is his new album "I Died For This!?". It sounds like nothing released on the label before, but also, it is so uniquely Grip – and this is exactly what Eminem wants to hear from his artists.
Watch the video below: