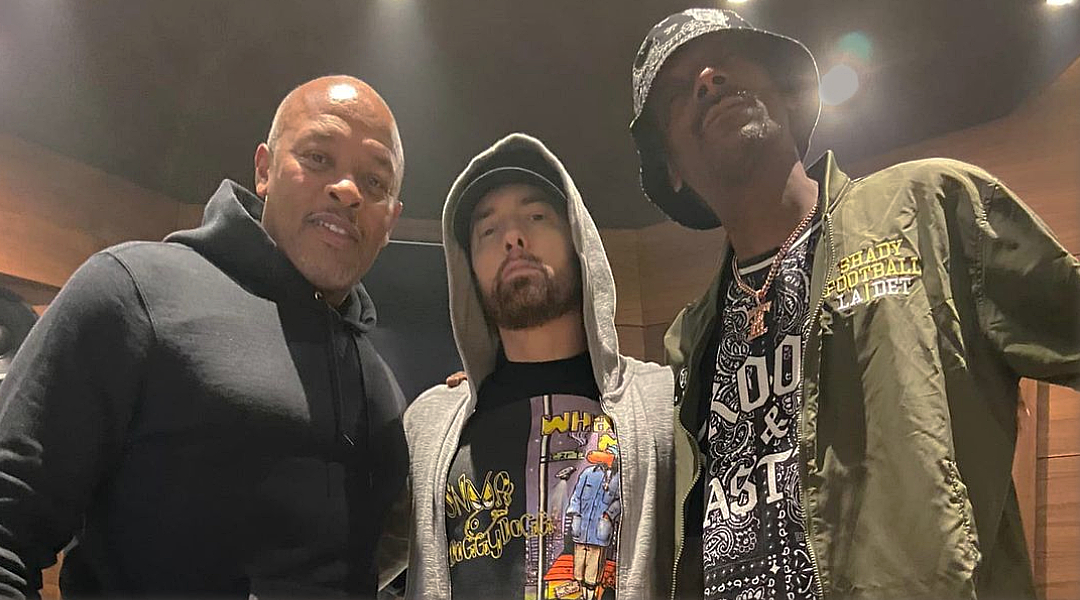 Aftermath producer FredWreck keeps documenting Eminem's visits to Dr. Dre's studio.
The recent photo he posted was taken on the same day as the one that Eminem shared on his Instagram. FredWreck, who works on basically every Em's album lately, captioned the picture with:
How honored am I to get to hang out with these 3 giants 🎶: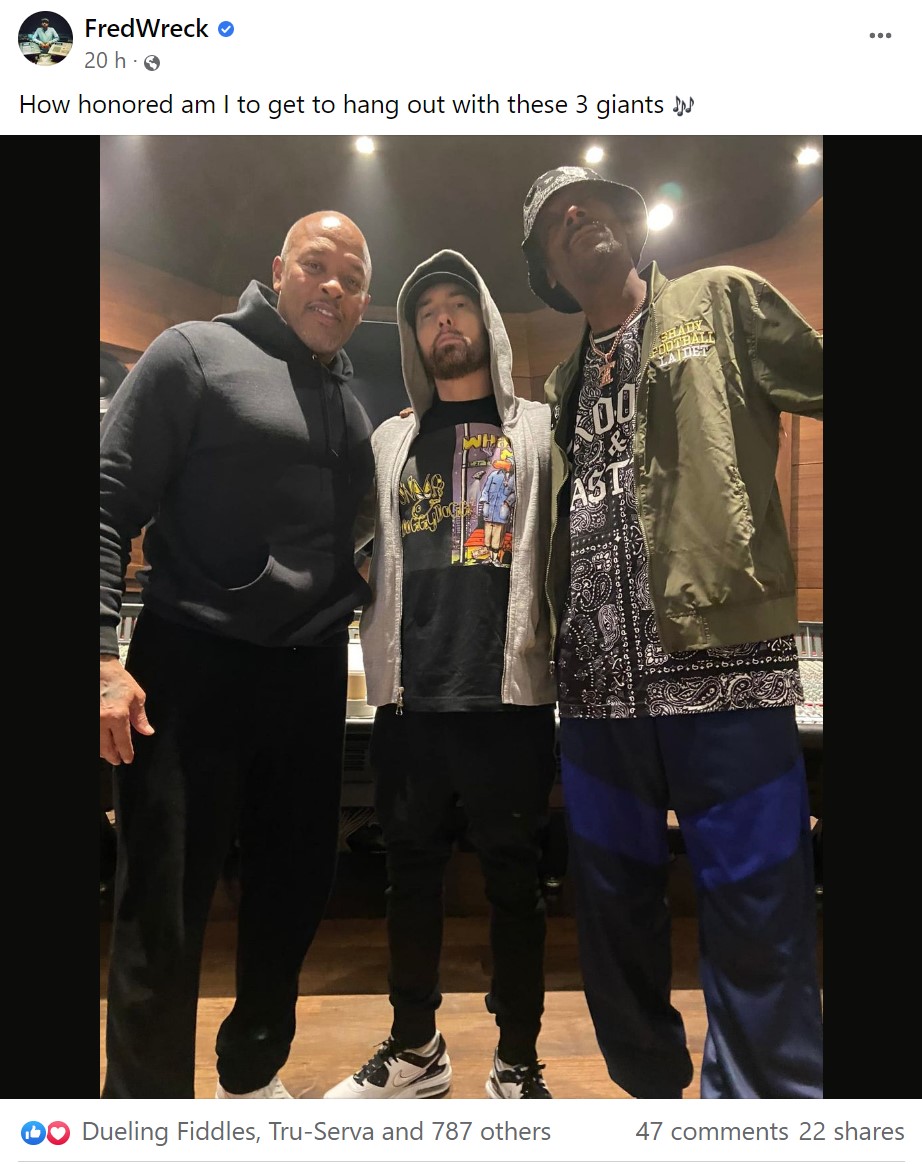 Musician and producer Mark Batson shared a couple of studio photos on his Instagram page and credited FredWreck as the author. Pictures show Mark playing the piano for Dr. Dre and Snoop Dogg. He explained the premises:
I've been working lately to get out of my comfort zone, post more, get out of my studio and be outside. My first stop and first concert, a dramatic rhythmic performance of Beethoven's Sonata Pathetique for my heroes #DrDre and #SnoopDogg. @drdre @snoopdogg photo by the legendary and one of a kind superstar @fredwreck
Snoop's outfit in these photos is different from what he was wearing in studio shots with Em, so it might very well be a different day. However, deeper down in the comment section, Mark hinted to a prolific Eminem fan that they still had an important visitor that day. You can make your own conclusions, but it does look like Snoop, Dre and Eminem have something big cooking.