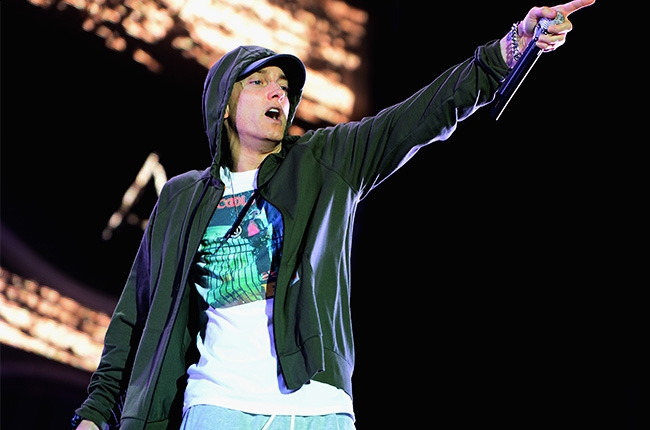 If you like a good switch midflow to take you somewhere unexpected, how about going for that ride seven times on each song? On average.
@HipHopNumbers provided another set of fascinating numbers. According to their estimations, on "Music to be Murdered By" Eminem switches flow every 21.1 seconds or 9 bars. He makes 7.7 switches per song, with the most switches – 12 – on "Farewell" and "Marsh" and the least – 3 – on "Premonition".
On "Music to be Murdered By" Marshall switched 131 times between 30 unique flows.
Eminem switches his flow 131 times on Music to be Murdered By 🤯

1 Flow Switch every 21.1 Seconds (or 9 Bars)
7.7 Flow Switches Per Song
Most – 12 (Farewell & Marsh)
Least – 3 (Premonition)

I counted 30 unique flows

Top-tier technician. Still in rotation?

— Hip Hop By The Numbers (@HipHopNumbers) January 21, 2020