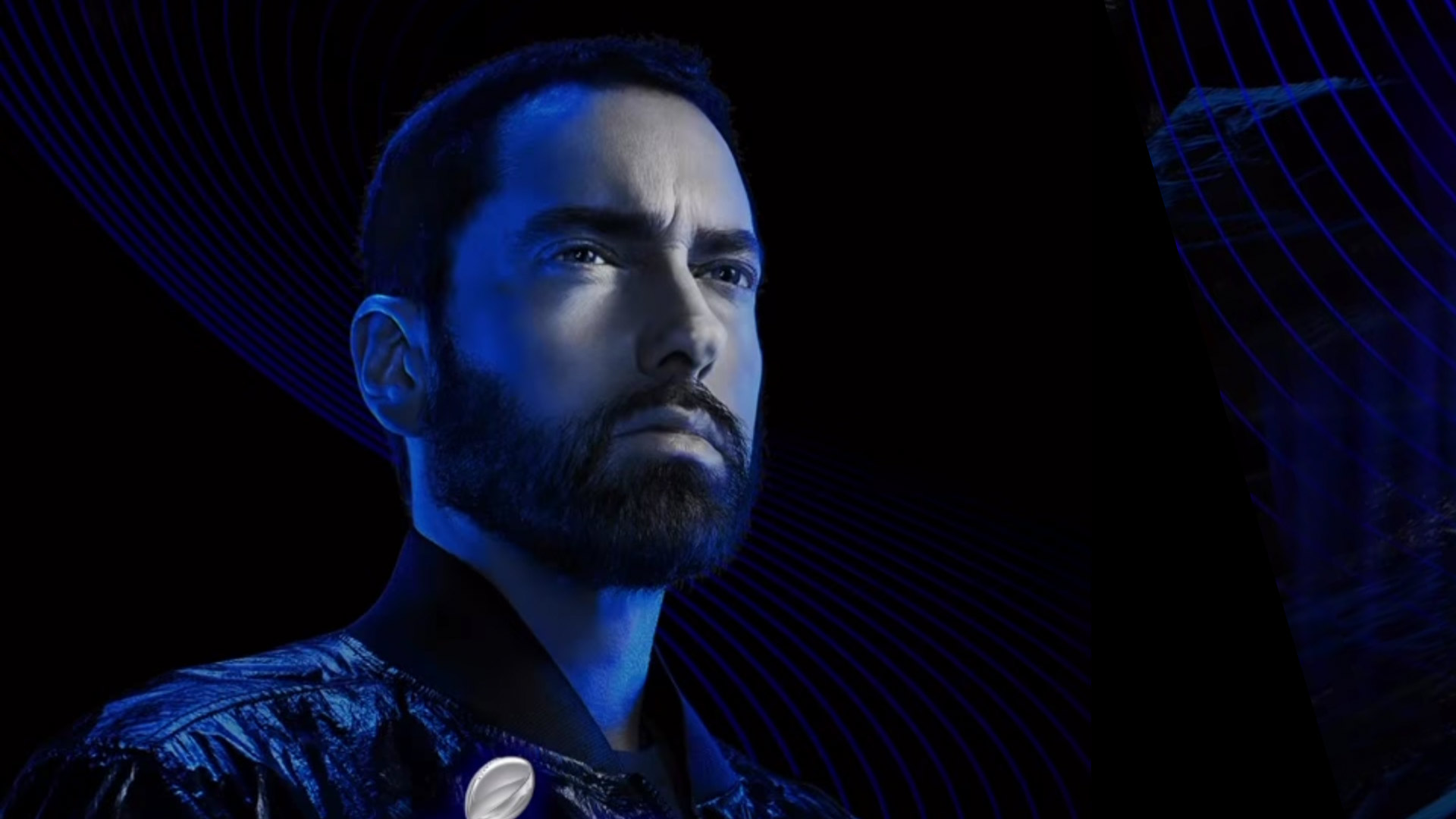 On the run to the 2022 Super Bowl that will see Dr. Dre leading the most epic hip hop Halftime Show, a new ad sets the mood with recognisable Eminem's beat.
The pulsing beat of "Rap God" draws attention to the upcoming date: February 13, 2022. On that day, Dr. Dre will bring on stage Eminem, Snoop Dogg, Kendrick Lamar and Mary J. Blige to give a performance of a lifetime.
It is an honour to see that a new promo is based on Eminem's Super Bowl Halftime Show Advert signature hit.