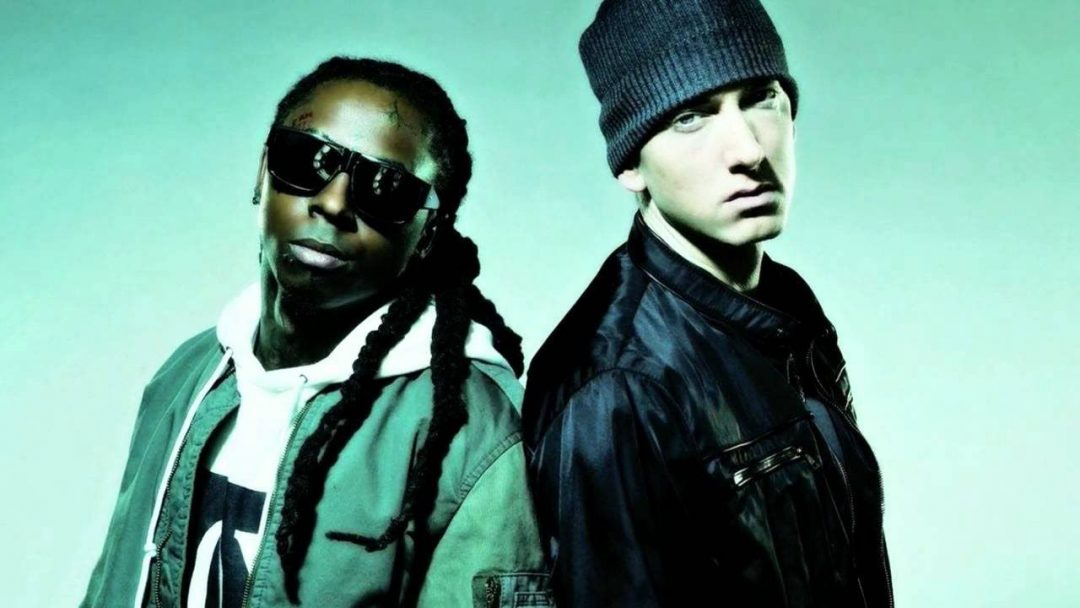 Lil Wayne has mass-updated his RIAA certificates for his birthday, bringing the number of platinum plaques for his joint with Marshall, "Drop The World", up to five.
"Drop the World" is Wayne's third collaboration with Eminem. He released it in December 2009, and in June 2010, the RIAA awarded the single its first Platinum. Now the RIAA has recognised the five million units the song sold in the US since its release.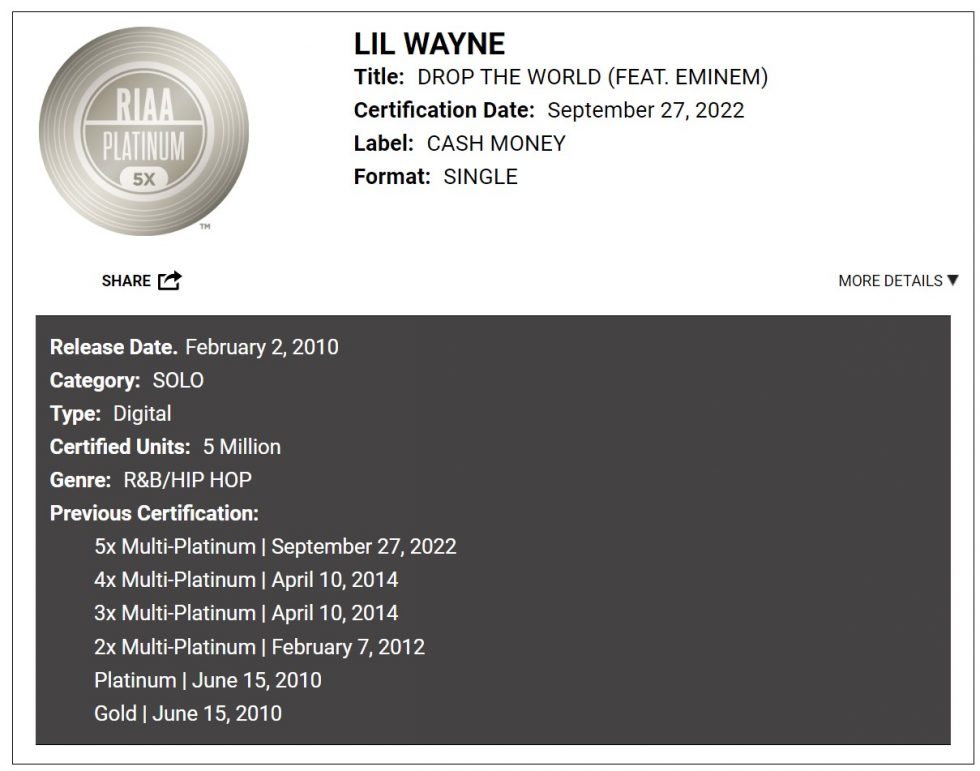 By the way, in the video for the song, you can spot cameo appearances from Birdman and Lloyd Banks.
Watch Lil Wayne — "Drop The World" feat. Eminem below: