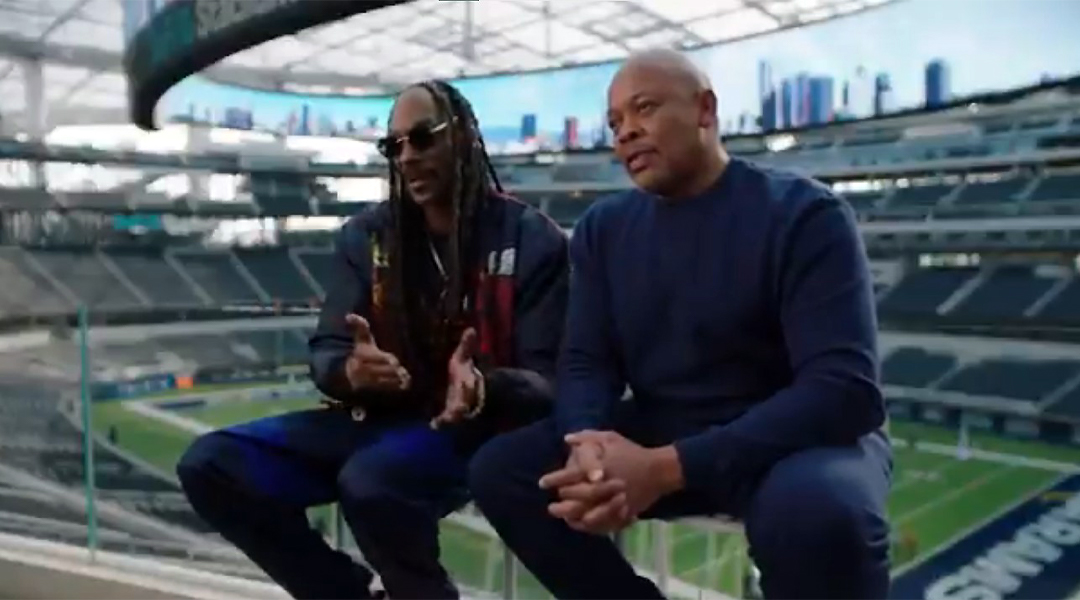 "We are gonna kill it. Everybody will leave happy and excited", promises Dr. Dre.
The recent announcement about the next Super Bowl Halftime Show headlined by Dr. Dre, Eminem, Snoop Dogg, Kendrick Lamar, and Mary J. Blige left fans elated. Now Dre gives more info about the event in an NFL promotional video.
Dr. Dre and Snoop Dogg talked from SoFi Stadium in Inglewood, CA, where the show will take place on February 13, 2022. He mentioned the role Jay-Z and his company Roc Nation played in making this historic event happen. That would be the first time for hip hop to be represented at the Super Bowl at such a scale. And Dre intends to break even more barriers with his performance.
While the line up is announced, there is not much known about the show itself, even for artists. It looks like it is still a work in progress. Dr. Dre has a general idea, though:
We have 11 or 12 minutes to go out and try to do something spectacular. We have to figure out creatively how to work on it to blow people's minds. We're gonna put out a fantastic show. Everybody's gonna leave happy and excited about what we are about to do.