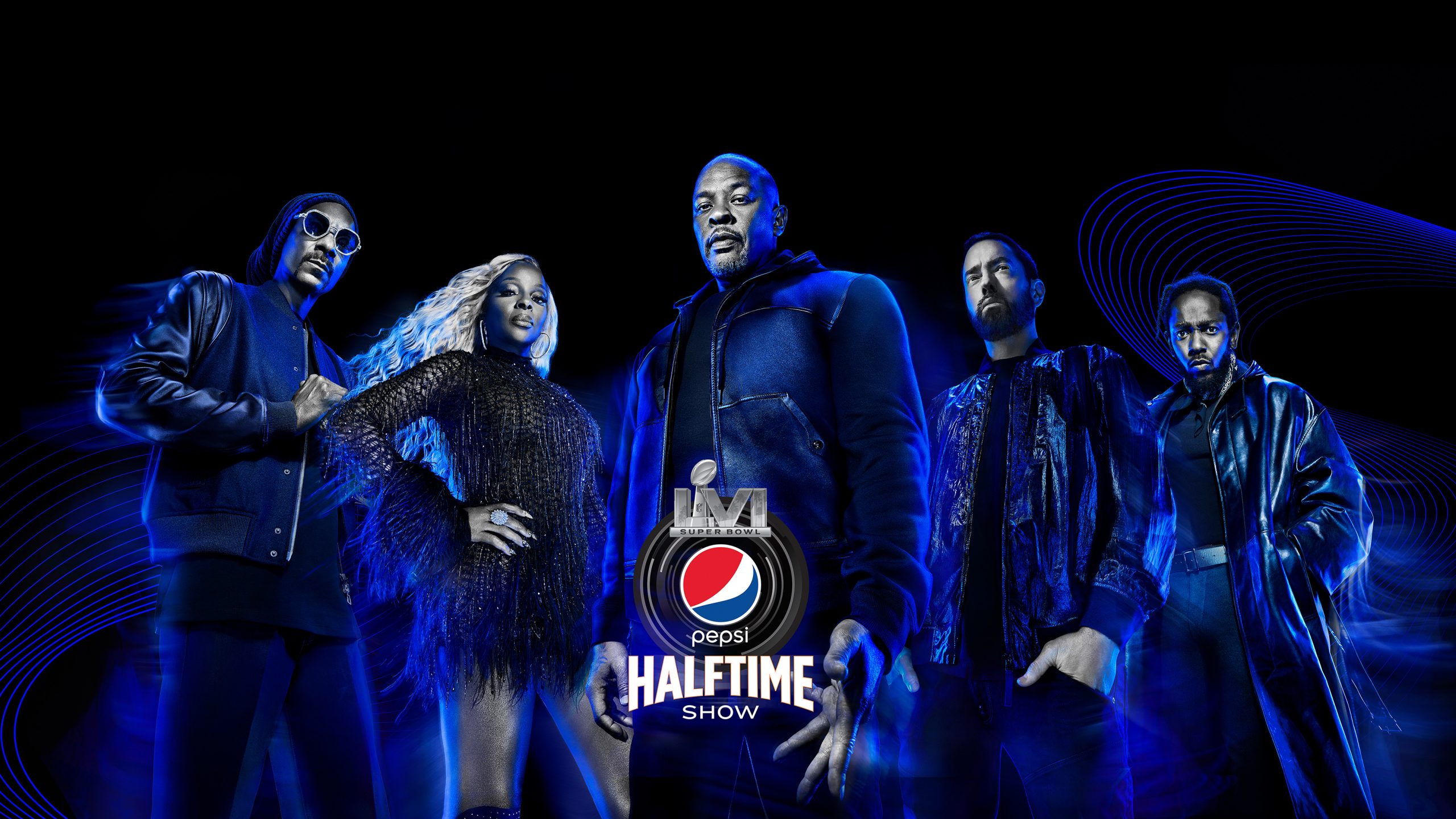 Dr. Dre promises the introduce the new stage of his career at the next Super Bowl show.
The Super Bowl Halftime Show is an event that brings millions of people together. It is usually a highlight of an artist's career and a spectacle to remember. This one here might be the most significant of them all.
Eminem, Snoop Dogg, Kendrick Lamar, Mary J. Blige and Dr. Dre will come together on one stage for the first time, combining their styles, experiences and talents.
It is evident that Dr. Dre is a central figure in this line-up. That much Eminem said in his announcement:
Dre day in February 🌴🏈? I'm there!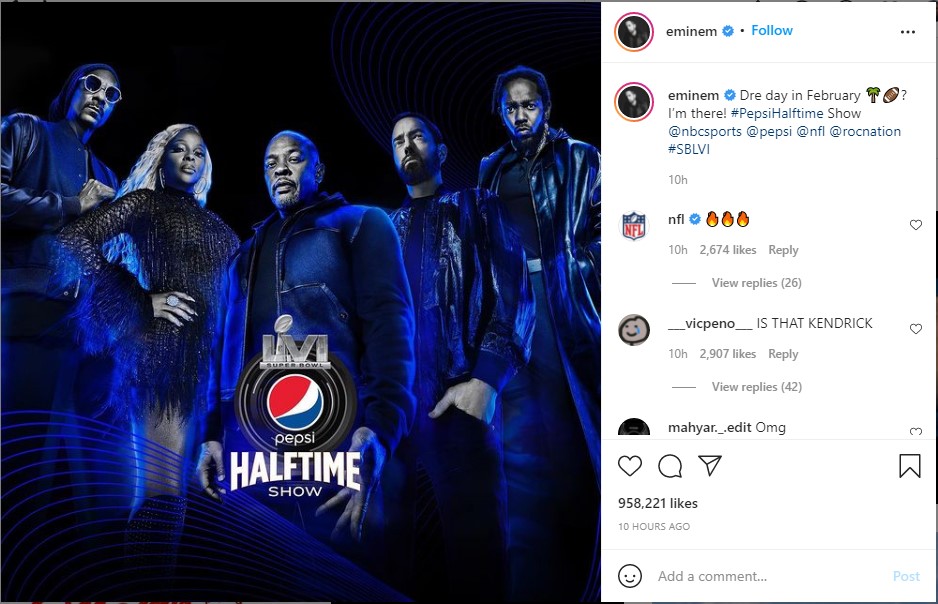 The Good Doctor himself emphasised the scale of the event as going beyond just the live performance:
I'm extremely excited to share the stage with my friends for the #PepsiHalftime Show.
This will introduce the next saga of my career…
Bigger and Better than Ever!!!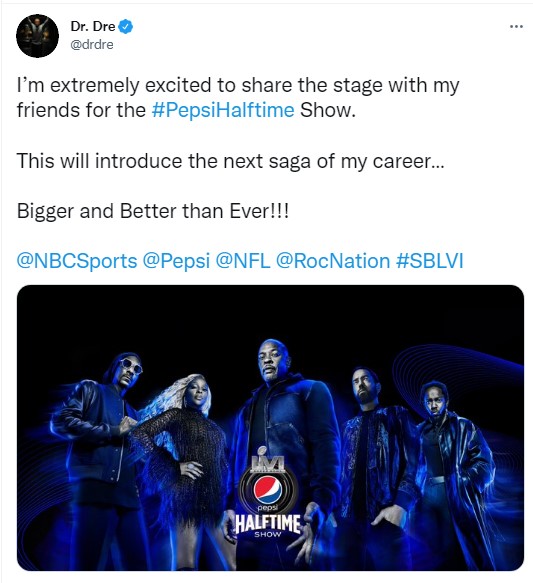 Looks like the ambitious plans that Snoop Dogg had for a Super Bowl Show has finally come to fruition. Or did he know that the negotiations were going on?
The event will take place in Los Angeles On February 13, 2022.