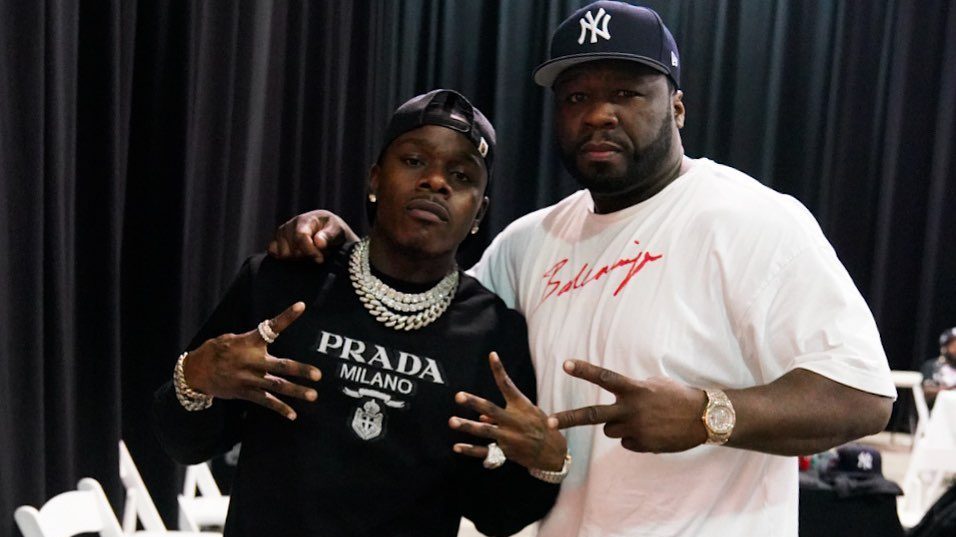 One of the most prominent and successful rappers of the new generation shared his joy of connecting to the "Get Rich or Die Tryin" legend.
DaBaby posted a photo with 50 Cent on his Instagram, stating that he learnt a lot from studying Fifty, and now he had a chance to have a long conversation with him. Moreover, Fifty responded with a promise to share all the knowledge he has with the younger rapper to help him on his way up. The reference to Fifty's lost father made this comment even more personal and biding. This, says Fifty, is the real spirit of hip hop.
Da Baby: Somebody I been studying for a MINUTE lent me a few hours of his time today.

Niggas so scared to let me in the room they fucked around & let me end up in the room w/ @50cent 🤦🏾‍♂️ BIG MISTAKE!

Beyond grateful for the game📚
Couldn't have come from a better source.💯

Now watch me put this shit to use👀
#BackToWork

50 Cent: I lost pop before he could get it, This one already got it and he listen. I'm a teach him all the mistakes i made, so he can be better than me. THIS IS HIP HOP!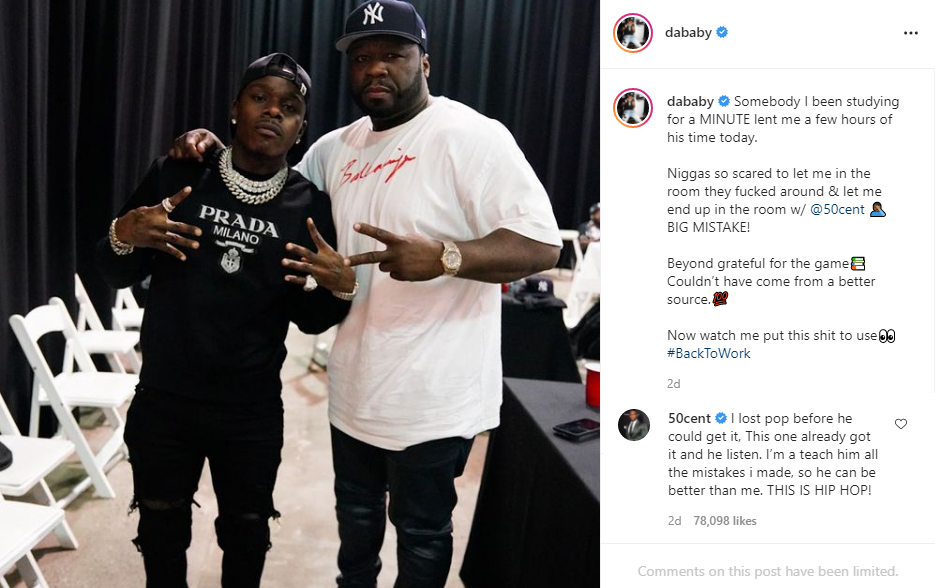 Fifty is true to his word, and it looks like he socialises with DaBaby more now. He just posted photos from the premiere of his new TV show "Raising Kanan" with DaBaby among the guests at the party and praised the young rapper again:
Raising kanan premier was so lit last night. everybody came through. 🤦‍♂️@dababy is a problem, i gotta keep him from killing you ni66a's. I don't know why it's funny, but he real wit da shit. 😆
DaBaby often lists 50 Cent together with Eminem among his inspirations, the most recent was his shout out from the BET red carpet.