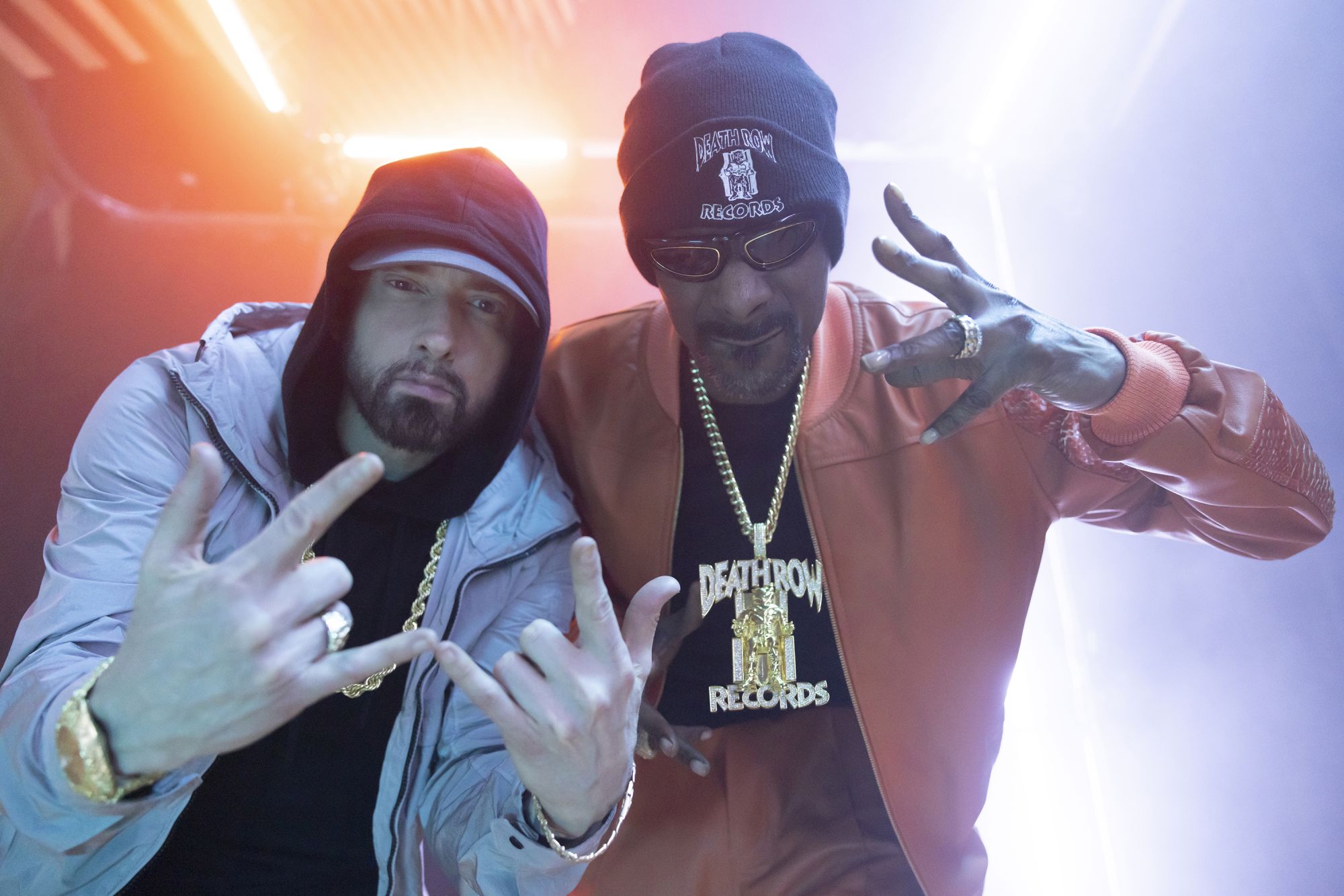 Eminem and Snoop Dogg made quite mysterious posts on Twitter: while Em posted a part of the title their recent collaboration has, "From D 2 the LBC", Snoop responded to Em's tweet with the other part.
Fans started wondering what it was. But a few minutes later, LL Cool J made it clear – he responded to this chain of tweets with a picture of the MTV VMA 2022 logo.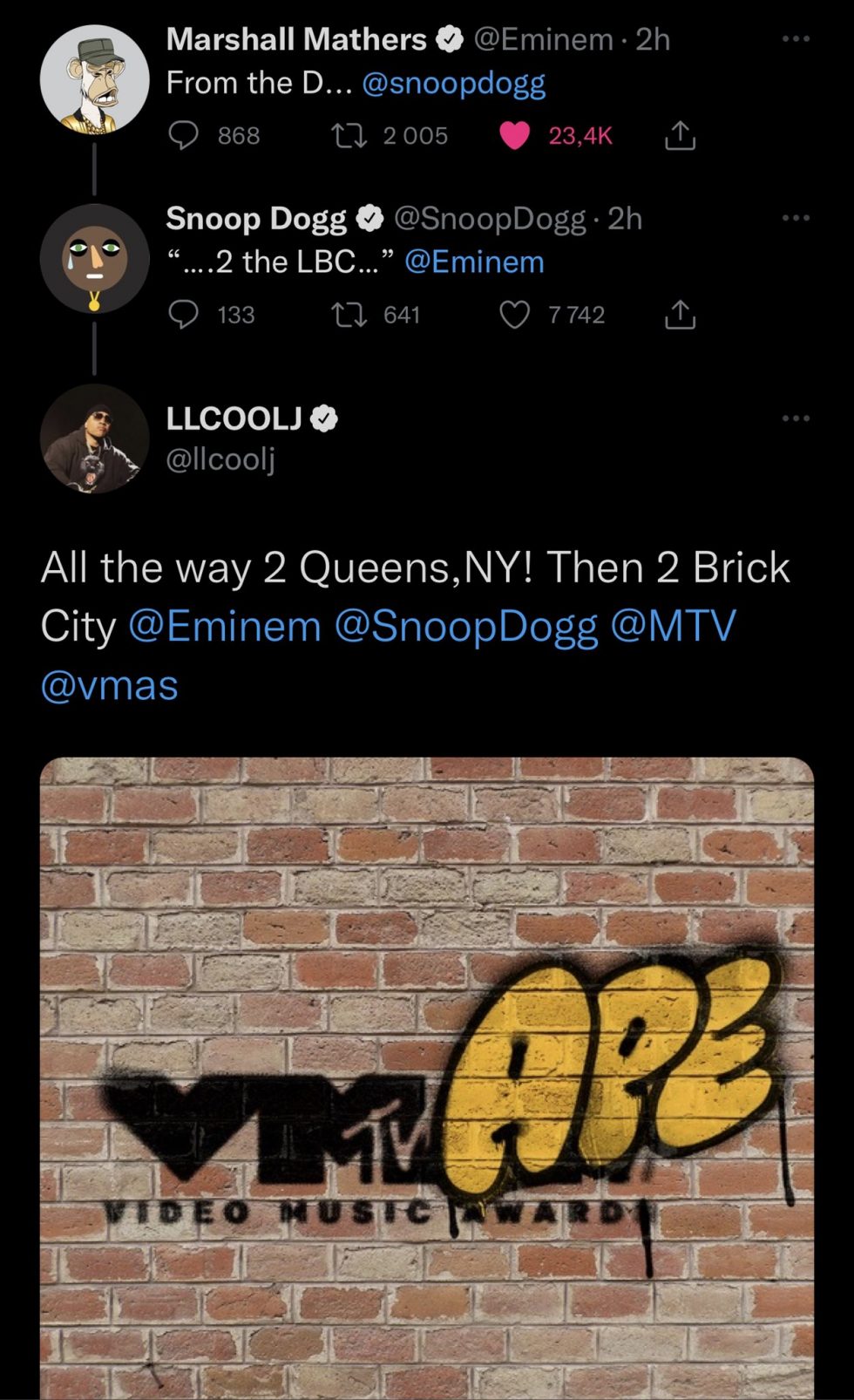 The same picture was posted by Eminem's manager, Paul Rosenberg.
It becomes clear that we can most likely claim that Eminem and Snoop Dog will perform "From the D 2 the LBC" at the MTV VMA Awards 2022, which will be held at New Jersey's Prudential Center in Newark on Sunday, August 28