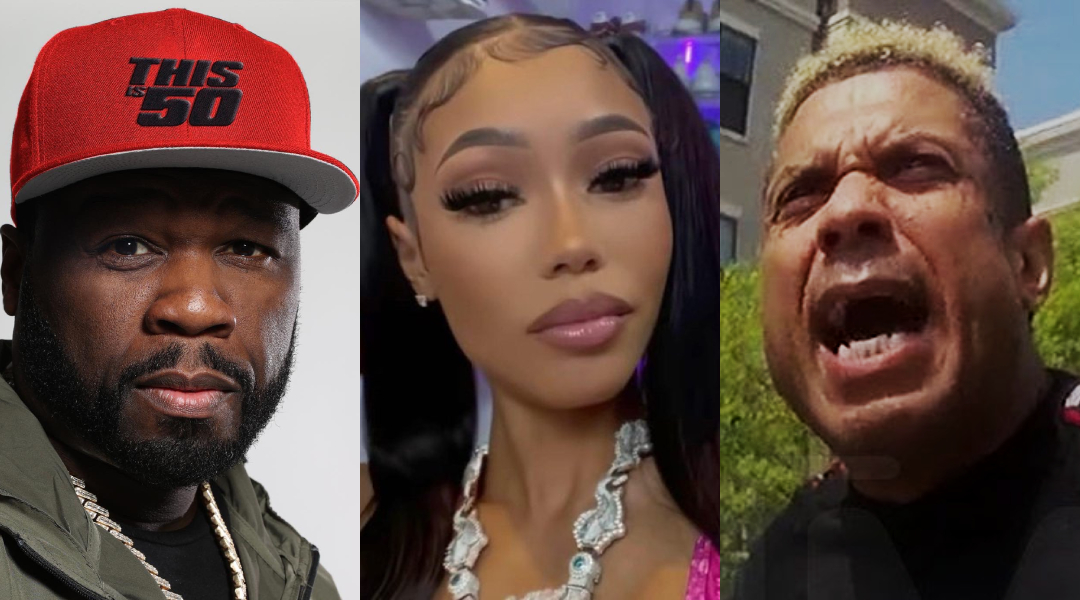 Father of the Year, p.2. Benzino accuses his daughter of disloyalty when she seems excited about Fifty's post implying that he is going to put her on one of his TV shows.
A new lap of Benzino's family drama took an unexpected turn. Just the other day, he was threatening people who he thought disrespected Coi Leray (Royce 5'9 is the people). Now he is not happy that she can go into acting.
Fifty posted a tweet praising Coi and hinting at their future project:
Now would be a good time to stop hating on @coi_leray I'm gonna make her show up on your Tv😆🛑STOP worrying about a first week WORK. GLG🚦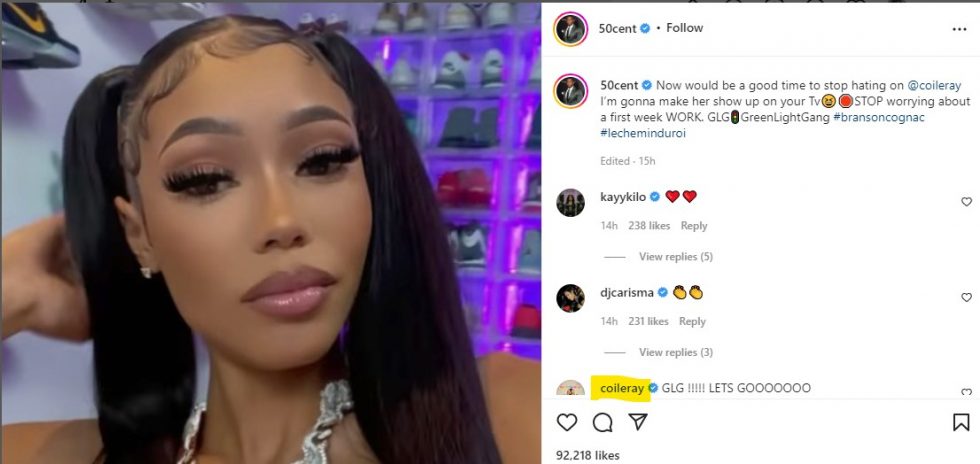 Yes, the part about the first week referenced Benzino's comments about Coi's first week sales that did not look good enough for a loving father who took this opportunity to clown his own daughter.
And that's what mattered most for Benzino. Then he noticed Coi commenting excitedly:
GLG !!!!! LETS GOOOOOOO 🆑🆑🆑🆑🆑🆑🆑🆑🆑💖💖💖🌍🌍🌍🌍🌍🌍🌍🌍🌍
And Benzino lost it. He started by claiming that Fifty's relationship with STARZ was rocky and Coi has nothing to look forward to, that Fifty is a player and a liar. Then he moved on to slamming his daughter:
You crossed a line with my kid but that's ok, she'll have to live with the decision she made to go against her father to deal with the opps. Everyone who is a real person will recognize her disloyalty and it will be her downfall. Smh, people who sell their souls always regret it

I never ever hated on my own daughter, it was her who me B A N, dissed me in a song, calls me broke in every interview I've done, all I've done was correct the lies on me. Y'all can run with that bs narrative, idgaf, I've never tried to play with someone's kid like he did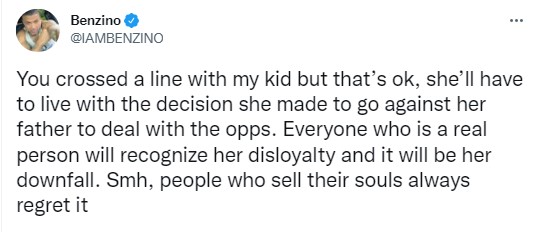 The ex-rapper finished by calling out everyone who commented in Coi's support, accusing them of not having fathers and not knowing what loyalty is. Or maybe he has not finished yet. Benzino posts a new rant every hour, reminding us how indifferent he is to all internet drama. Seems like his daughter was safer when Benzino directed his boiling anger at Eminem.