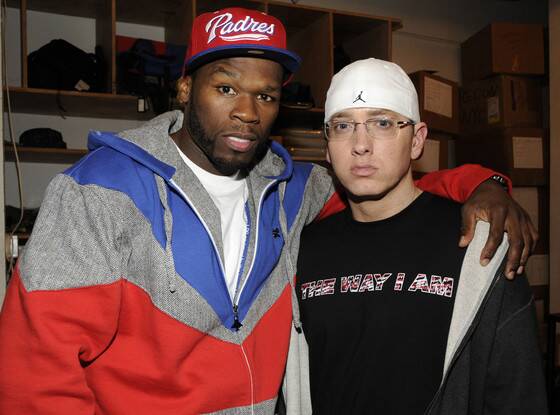 The Eminem produced track that Fifty exploded on has earned a new streaming milestone.
It is Em's 50th track to hit 150 million Spotify streams.
"Patiently Waiting" has a beat recognisable from the very first second. And it also offers a perfect example of how
different rappers attack it from very different angles. While Fifty is gliding over the beat smoothly, Eminem chooses a stabbing staccato, deadly as a sharp knifepoint. But the blend of two styles and two personalities is perfect.
Watch 50 Cent and Eminem performing "Patiently Waiting" at the Governor's Ball in 2018: