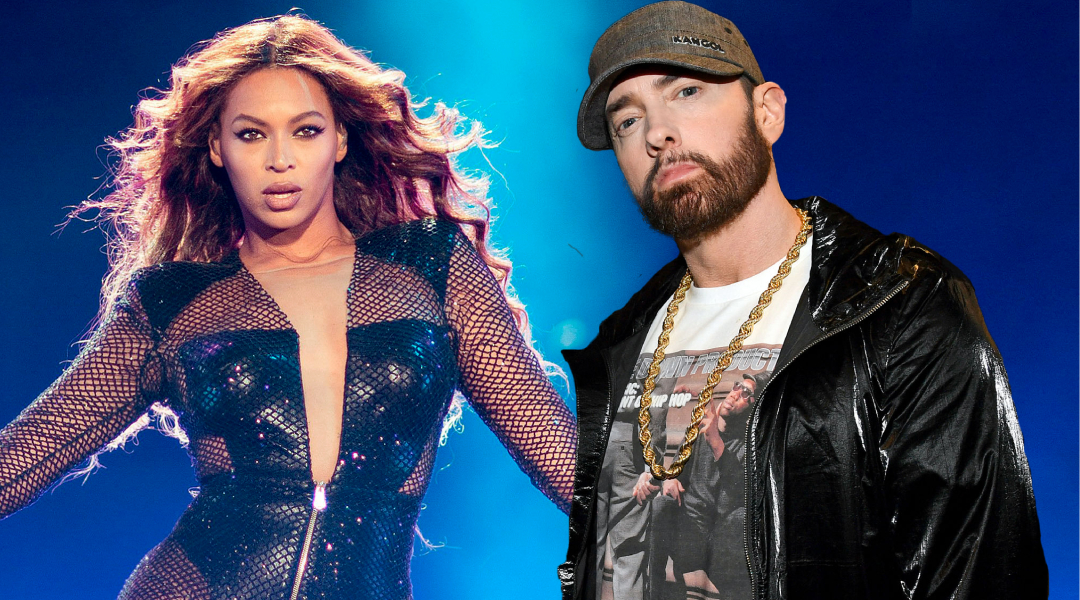 Just 100 units separate a current UK chart-topper from Eminem's latest project, "Curtain Call 2".
Beyonce's comfortable residence atop of the Official Charts UK is now endangered by the strong performance of Em's compilation, reports the Official Charts website.
According to the source, "RENAISSANCE", which debuted at No.1 in the UK last week, and "Curtain Call 2", released on Friday, go neck and neck after only a few days of sales for Eminem. It's anybody's game at this point, journalists say and also predict a new Calvin Harris hip hop collaborative album to land inside the Top 5.
New Top 40 charts will be announced in three days. There is still time to buy and stream the hell out of Em's second greatest hits compilation.
Listen to "Curtain Call 2" below: