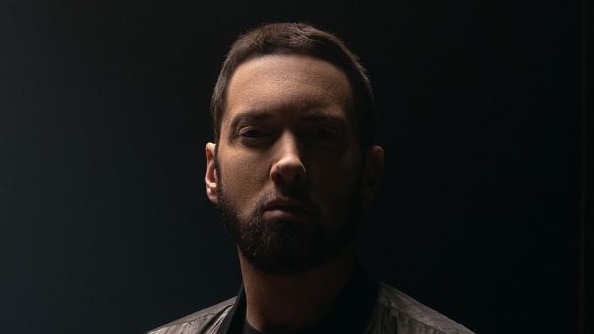 It did not come as a surprise that Marshall's project is the most exciting release of this week, according to Twitter trends.
We noticed earlier, that a joint with 50 Cent "Is This Love ('09)" produced by Dr. Dre and a new remix on "Rap God" produced by DVLP & Mr. Cii were two songs from "Curtain Call 2" to gain the most attention from Twitter users. But of course, there were more Eminem-related items on today's agenda.
Eminem and "Curtain Call 2" made it to the Twitter trends as hashtags. Meanwhile, "Relapse" has made a triumphant appearance in the conversation, thanks to "Is This Love ('09)", which brought back the vibe that everybody missed.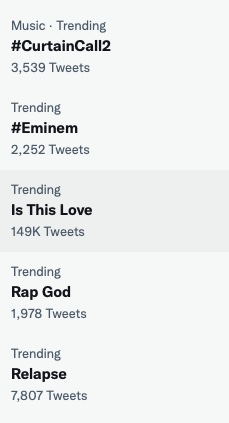 Listen to the compilation below: