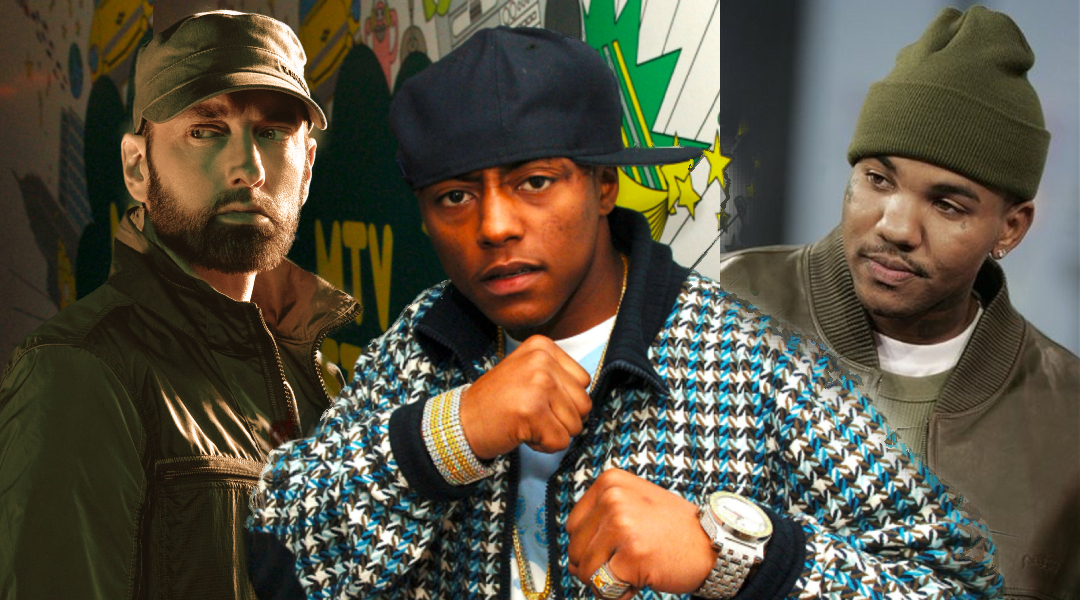 The veteran battle rapper is regularly asked to asses disses aimed at Eminem. He left a scathing review on Nick Cannon's diss before, so his response to The Game was rather gentle.
Talking to an Ugly Money TV host about Game's recent eyewatering Eminem diss, Cassidy made the same point: you, guys, should try harder. As to The Game's claim that he is a better rapper than Eminem, Cassidy, again, is not impressed:
It's an opinion. I judge everything by the science. They both is nice, but a different type of rappers, different type of feelings, they go in different directions and do different shit. But Eminem is one of the greatest. If you diss some, you gotta diss them in the right way, with the right information. Because if he comes back at you, it could go crazy. You've already seen him go crazy plenty of times.
Cassidy likes the competitive spirit that comes with writing diss records, though. He likes the energy that makes people go as hard on wax as possible and makes them strive to be the best at what they do. Personally, he is not planning to compete with Eminem, he prefers cooperation:
Nah, I love Eminem. I've got no reason to diss him. I love Detroit, love all of them. That's a real hip hop place. I fuck with Eminem. He made history so many times! And he could really rap. Regardless of his reasons, how you look at what shit he raps about. He might talk something crazy, but he can rap. He can put bars together, and they dope. He's into hip hop, he's really into the culture. He's not just somebody that's unfamiliar with what's going on. He's super informed. So, I don't wanna diss Eminem, I wanna work with him. I wanna meet him, I wanna talk to him, I wanna buss it up with him, trade some information with him. I know a lot about the science I could give to him, and I'm sure there's a lot that he could give to me. And since we're so dope, I know if we're around each other, it'd be just more dope that could come from that.
Watch the video below: