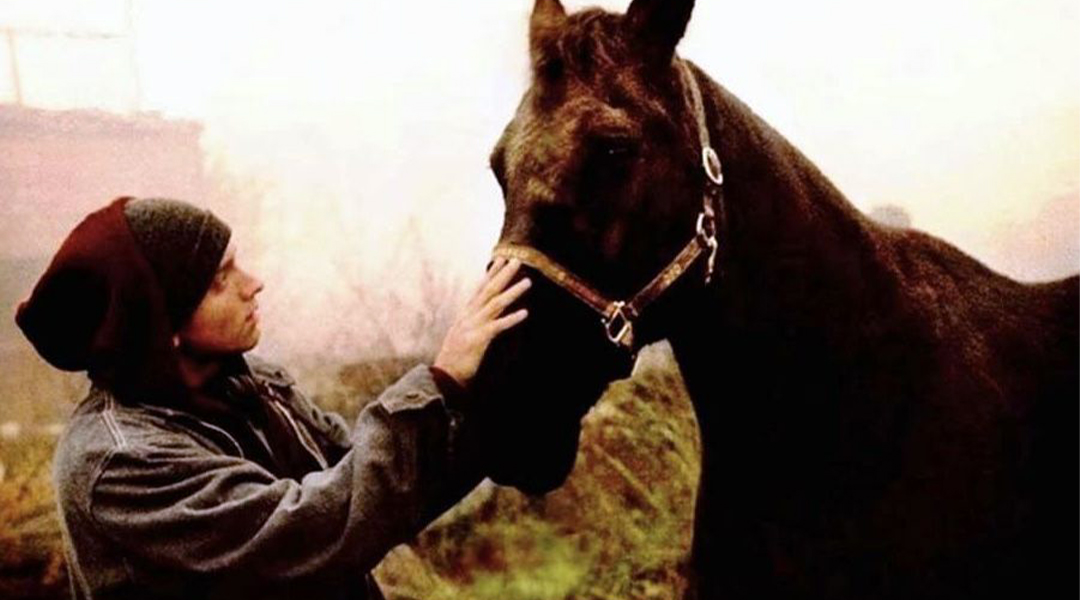 The beer giant has a special ranch for breeding and training their famous Budweiser Clydesdale horses. The youngest member of the team carries a familiar name now.
Budweiser informed about a newborn Clydesdale and his unusual name on the company Twitter account: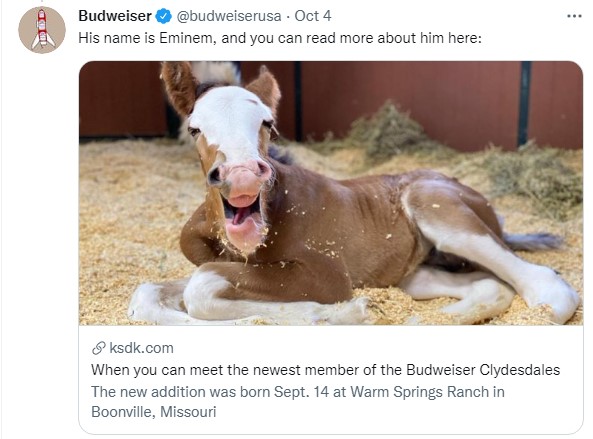 Young Eminem got his name in a very similar fashion to his famous namesake — from initials M&M, which in this case derive from his parents' names: Marcie and his father, Miles.
This Eminem will also live his life in the spotlight, pulling the cart of Budweiser beer through various hometown parades.
It might be not the recognition that Marshall expected, but it was done in good spirit.