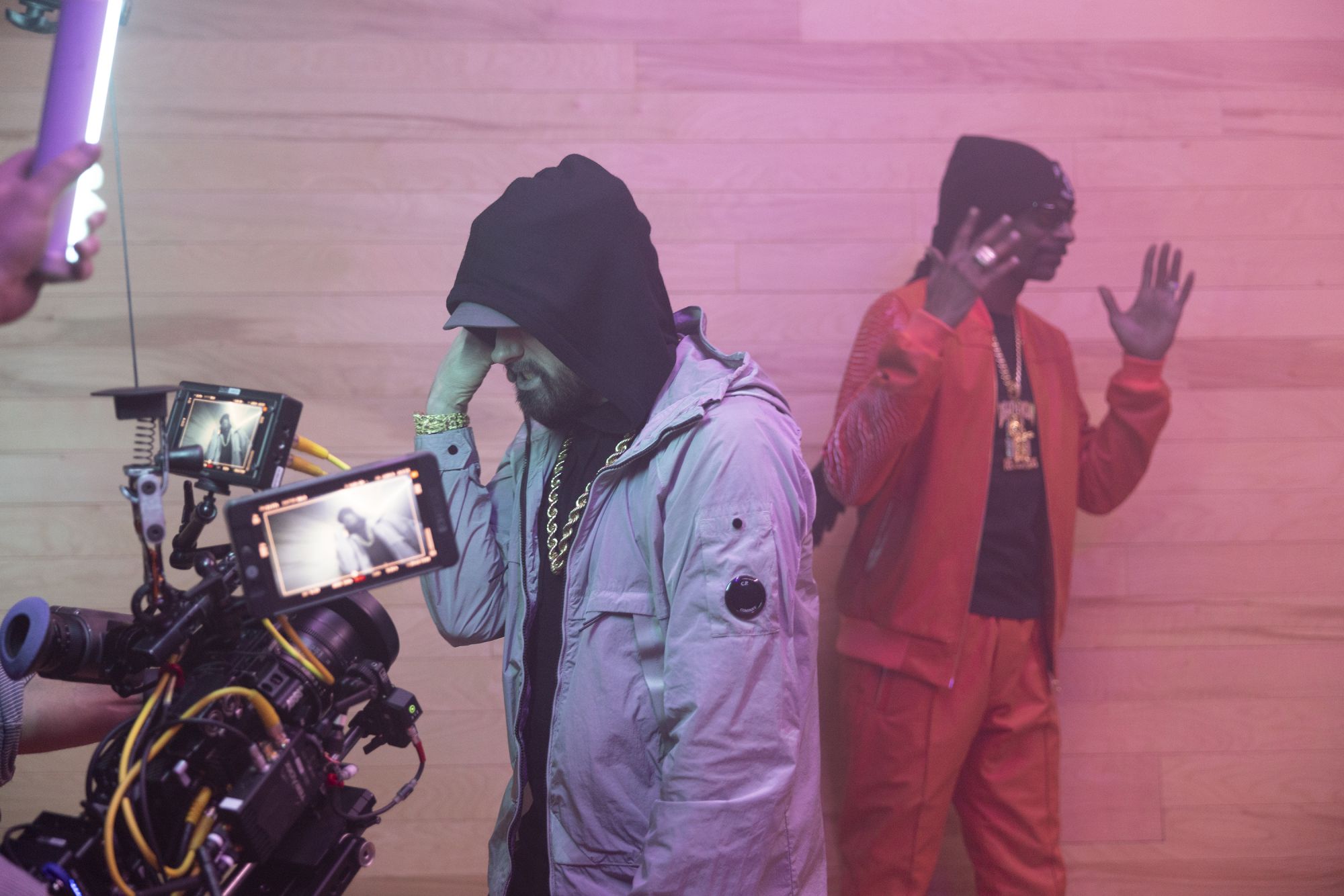 Six days, 14.5 million views and 1 million likes since its release, "From The D 2 The LBC" is the No.1 trending music video on YouTube.
The song has already proven to be more than a one-day wonder and keeps attracting a new audience.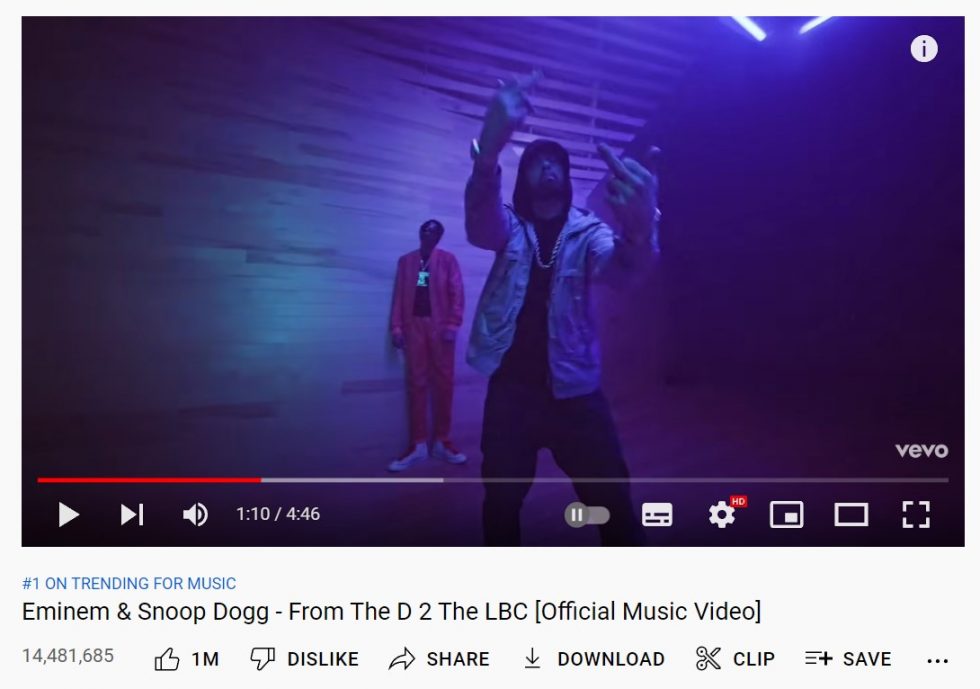 Recorded initially for the Mount Westmore album, which was released as an NFT earlier this month, Snoop's collaboration with Eminem escaped this destiny, despite all efforts of Snoop's son to convince Paul and Marshall to join their crypto project.
Now, "From The D 2 The LBC" is available for streaming everywhere.
Listen to Eminem & Snoop Dogg — "From The D 2 The LBC" and watch the video below: