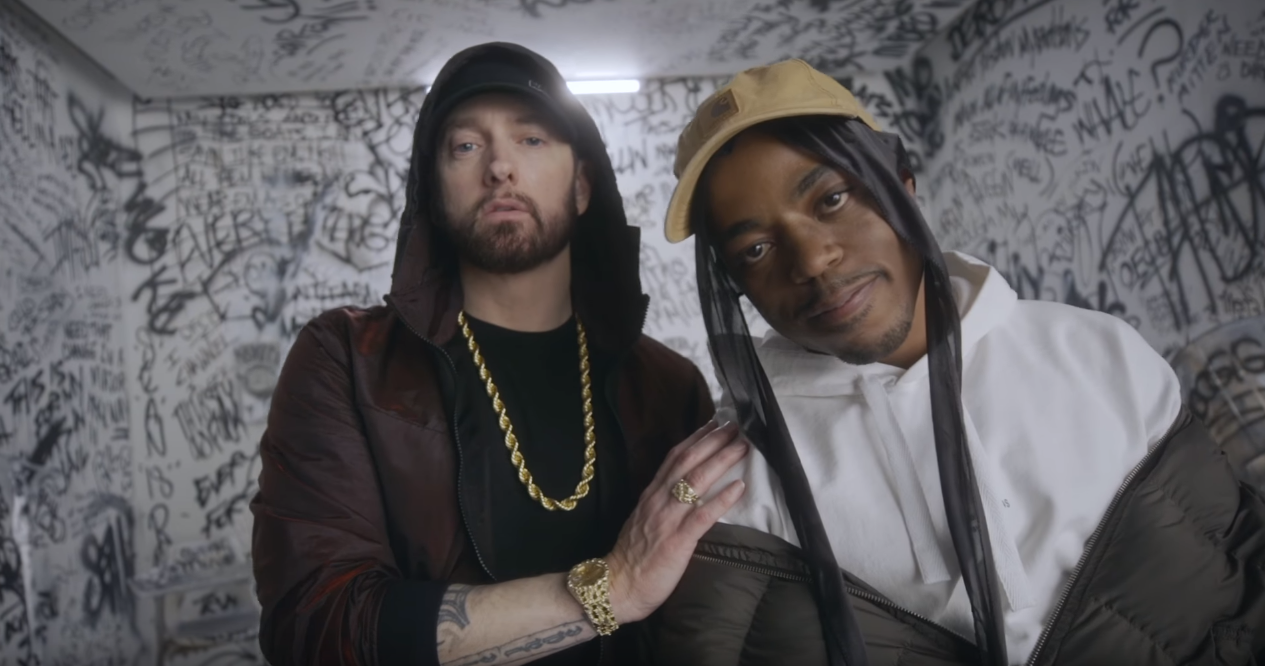 It's difficult to put a price tag on good advice, but what Marshall gave Boogie costs millions and is impossible to buy.
The young Shady artist appreciates the intention behind Em's wisdom even, or maybe especially if it is difficult to follow. But the "It's Tricky" podcast host clearly sees that one of Marshall's gifts has saved Boogie millions. And to calculate the benefit of another one is near impossible.
That's how Boogie responded to a question about gifts from Em:
Performance-wise, he told me to stop stage diving because I can get sued. That's just the physical thing. He don't like how I'd be jumping un the crowd because, he said, I could get sued. And he got into a fight for doing that. But I just like jumping into the crowd, it's like my thing. So, I don't know if that's necessarily good advice, but that's the advice he gave me. Music-wise, he talked to me about not taking everything personal from blogs. It's hard for me because my music is so genuine to me. So not seeing good responses sometimes frustrates me 'cause I know how much I put into it. But, I think that's every artist. Plus, coming from somewhere in a neighbourhood where we can't let nobody punk us, gotta stand up for ourselves. When somebody's coming at me crazy on the Internet, it is always hard to not reply. And he deals with it on a larger scale. Having to be a white person in hip hop, he deals with it. Black people sometimes are pressing him, and he wants to defend himself because he knows his heart. He deals with critics saying he's not rapping good enough no more when he knows he's so competitive. He's gotta deal with Trump supporters because he went against Trump. He gotta do it a lot.
What Eminem does not do, is handing out money bags, and that's precisely how Boogie likes it:
He was not handing me money, but he put me on stage… Oh! He gave me money because he put me on that show, and I got paid to get him out on this show. But he never just handed me money. I think that'd be weird because I'm gonna be like, hmmm, I gotta pays this back, huh?