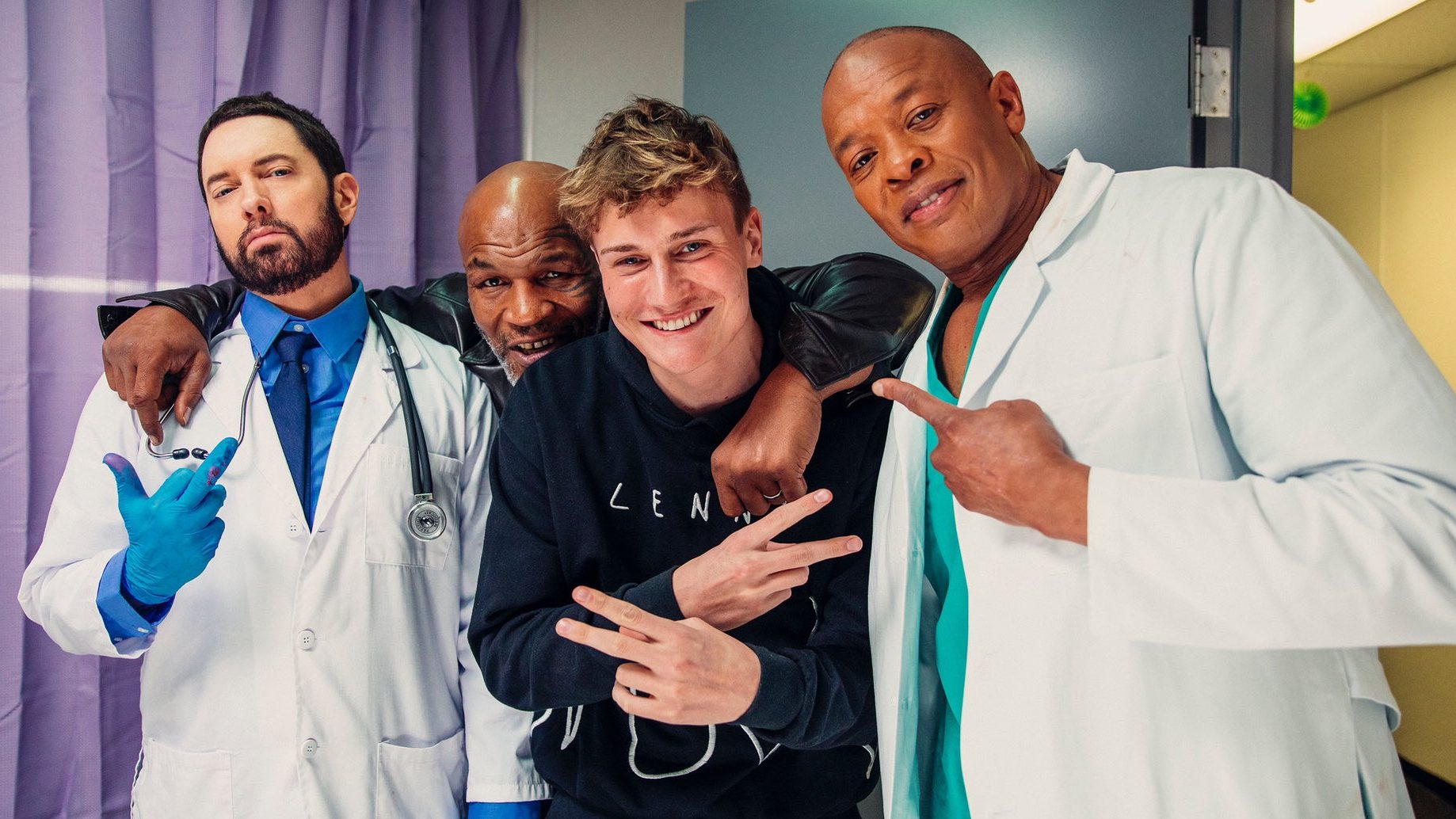 Chicago based Cole Bennett who shot Eminem's latest video for "Music To Be Murdered By" could not resist the urge to snap a picture of an 8 Mile road sign, the sign made iconic by Eminem.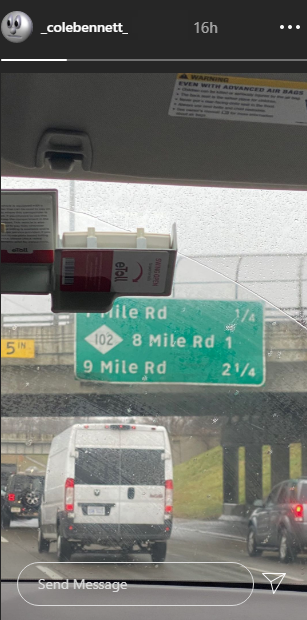 This is usually the way celebrities signal their presence in Detroit. The enigmatic image does not give any other information on Bennett's plans and purposes. For all we know, there are more chances that he intends on working with one of the rising Detroit stars that are many. However, we are not ready to discard a slim chance that new collaboration between him and Eminem is in the making.
So far "Music To Be Murdered By" has received only two music videos and there is certainly more to offer. And Bennett has the fondest memories of working with Marshall. In his video about "Godzilla" behind-the-scenes experience, Cole said:
It was really cool to work with Eminem because he was there to work. You know, someone of that size you'd expect to maybe just go through the motions or even be a little lazy or feel entitled because of everything they've accomplished so far in their career, especially working with someone as young as myself. And he's done everything at the highest level. So for him to work with me and me being so young and for him to respect me and be ready to work, it was just very respectable. And he was ready the whole time. He's ready to go whenever I said: "Get ready for the next shot". He was up and ready to go, and he was down for fun last-minute twist on things, and he was just cool with everything. But one of my favourite parts about working with Em was that he really respected Juice and everything Juice had done. He had made that very clear that he admired his work, he loved his freestyles, he loved just his approach in all his different sounds and how versatile he was, and it was really special to be able to work with him knowing that he really cared about Juice.
Watch "Godzilla" below: