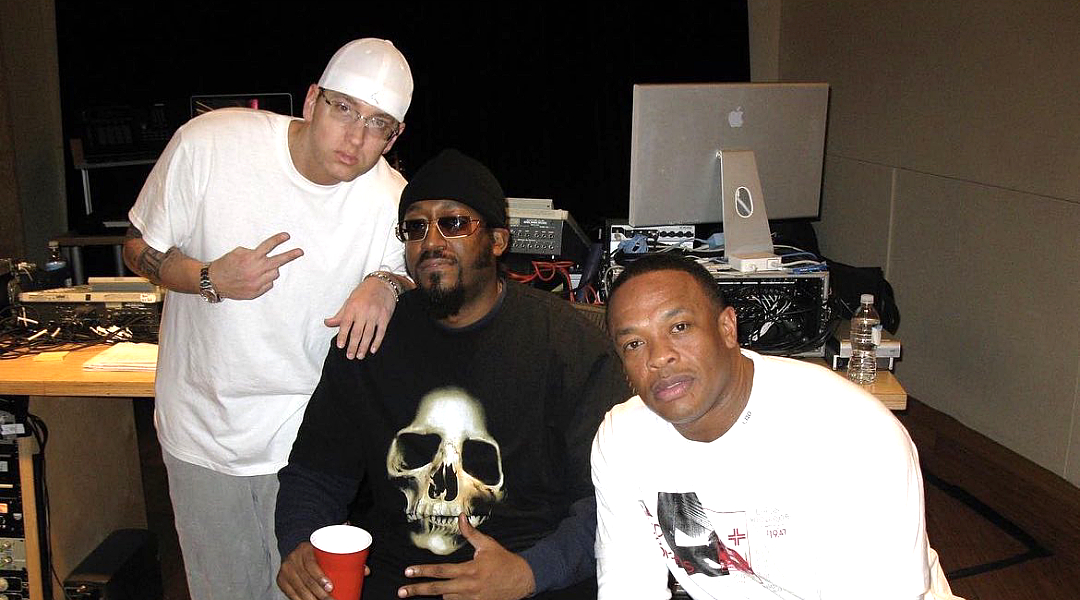 Legendary producer Mark Batson took to Twitter to reminisce about his studio sessions with Eminem and Dr. Dre.
He posted a picture of the three of them on his social media account and captioned it with:
Once upon a time, many years ago, three musicians loved Hip Hop.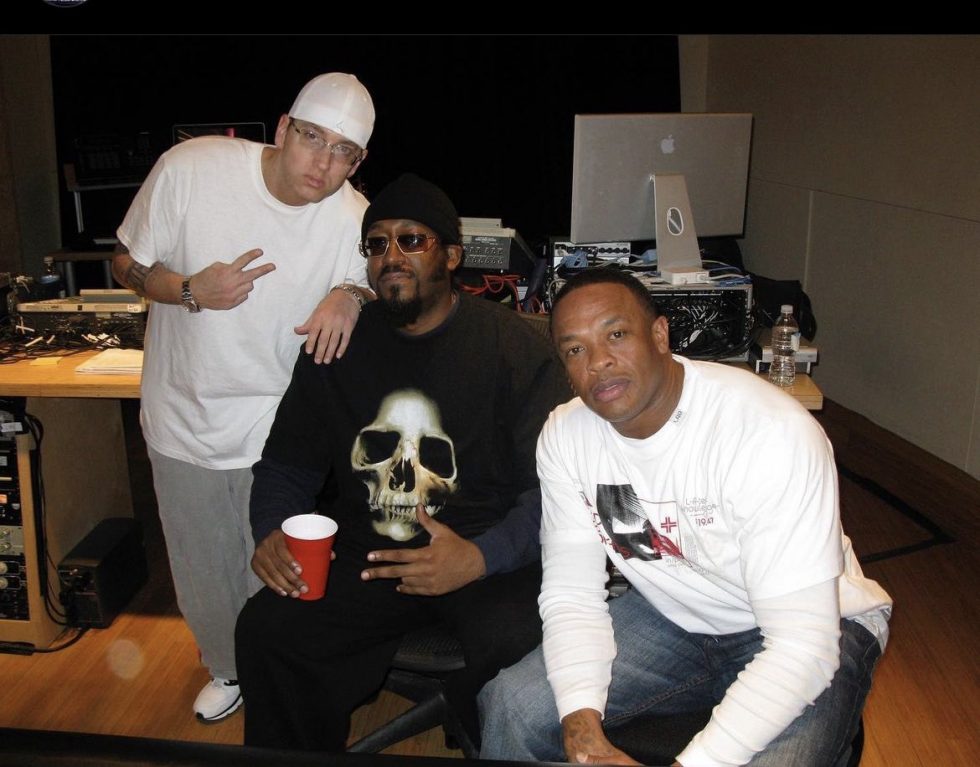 The tweet was, most probably, in reference to their work on Eminem's "Relapse" album. Mark was instrumental in producing several of Eminem's biggest hits, including "Ass Like That", "Crack A Bottle", "Just Lose It", and "We Made You". He also worked on Eminem's recent album "Music To Be Murdered By", contributing to the track "Premonition".
Listen to "Premonition" on the album below: