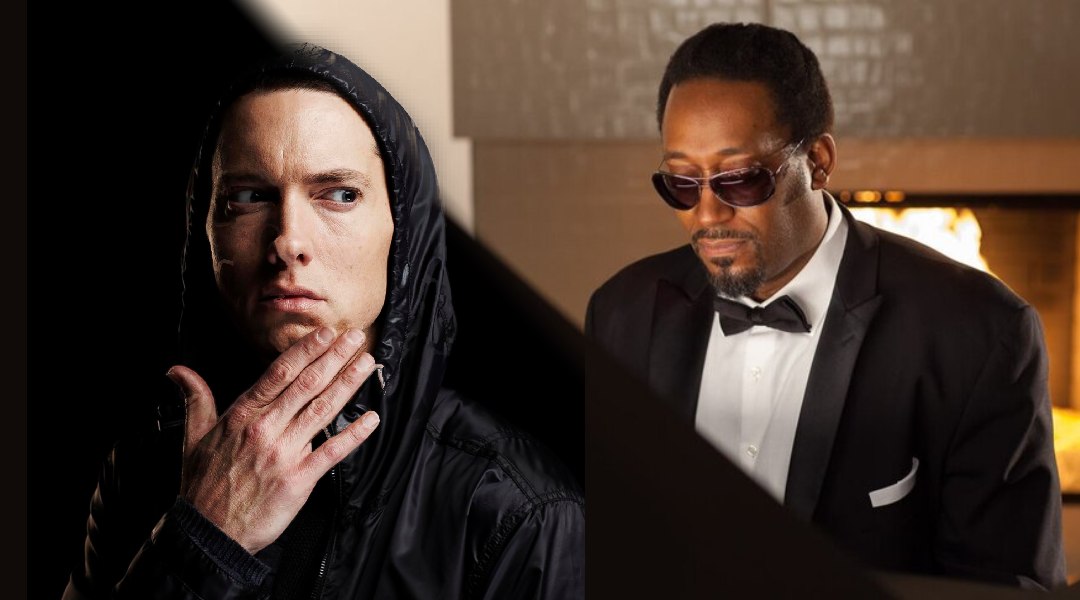 On the 14th anniversary of the "3 a.m." release, Mark Batson pays the song a compliment.
Eminem's "Relapse" album featured "3 a.m." as its third single, demonstrating the rapper's remarkable talent for embodying a variety of characters. In this track, Eminem adopts the persona of a convicted serial killer who has escaped from a rehabilitation centre, delivering his rhymes with a chilling conviction that will send shivers down your spine.
Despite not being very popular upon its release in 2009, the "Relapse" album still managed to debut at No. 1 on the US Billboard 200 chart, selling an impressive 608,000 copies in its first week. Over time, this concept album has aged like a fine wine, gaining more fans and critical acclaim.
It's no longer unusual to hear professionals complimenting the songs on "Relapse". For instance, Mark Batson, who worked as a writer, producer, and keyboard player on the track "3 a.m.", recently praised Eminem's rapping skills rather than his own production.
Reacting to a fan's tweet about the release anniversary, the Grammy-winning producer declared:
One of the illest flows of all time.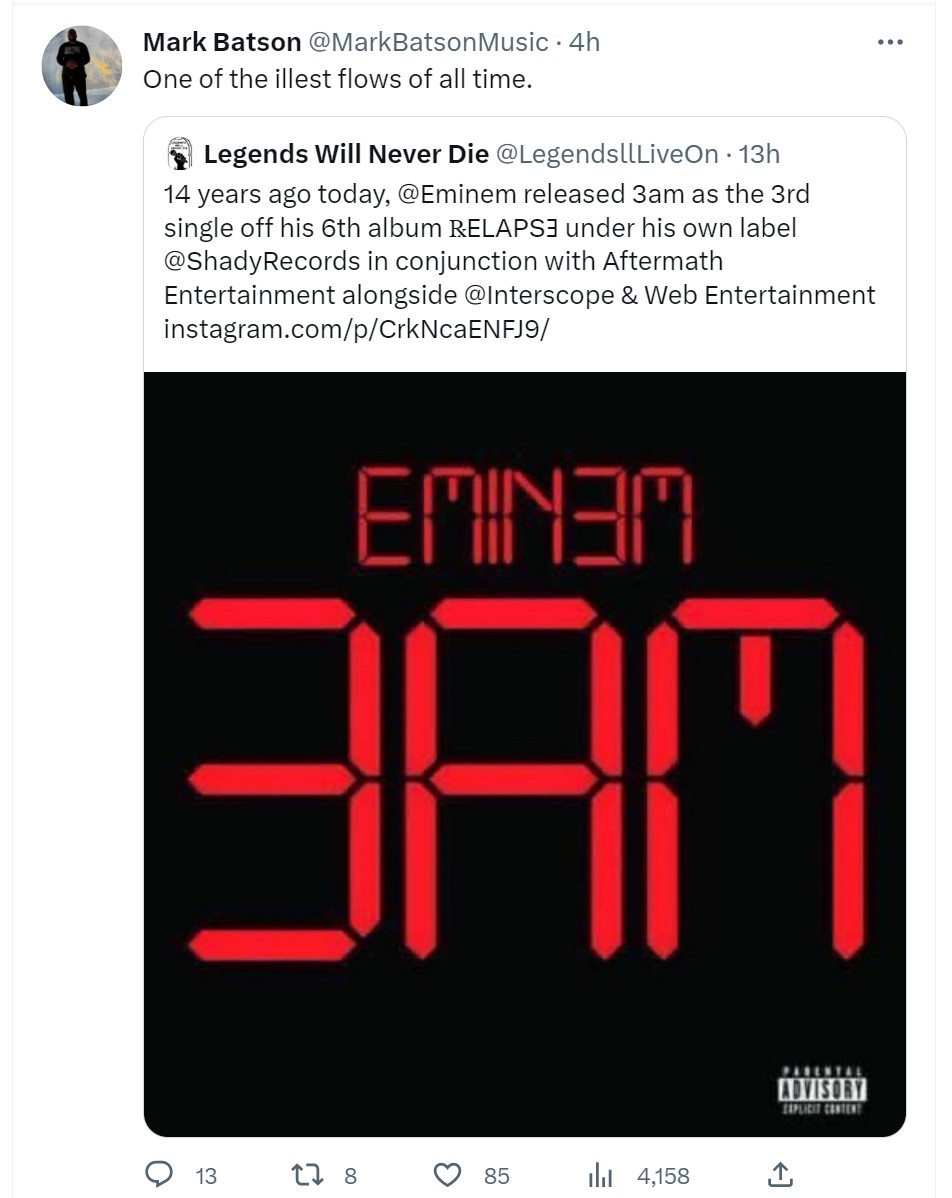 And Mr. Batson knows what he's talking about. With Eminem alone, he has worked on such projects as "Encore", "Relapse", "Recovery", "Revival", "Music to Be Murdered By", and many in between.
By the way, just recently, Paul Rosenberg popped into somebody's comments to praise another Marshall song from "Relapse". Is the whole Shady Records crew getting nostalgic or something is bubbling under the surface and it's more and more difficult for them to keep it under wraps?