The "8 Mile" OST RIAA certification got updated for its 20th anniversary.
The RIAA awarded the soundtrack a 4x Platinum certificate in 2003 and has not revised its status since. Two months before that, in December 2002, the "8 Mile" OST bagged gold, platinum, and 3x Platinum RIAA plagues.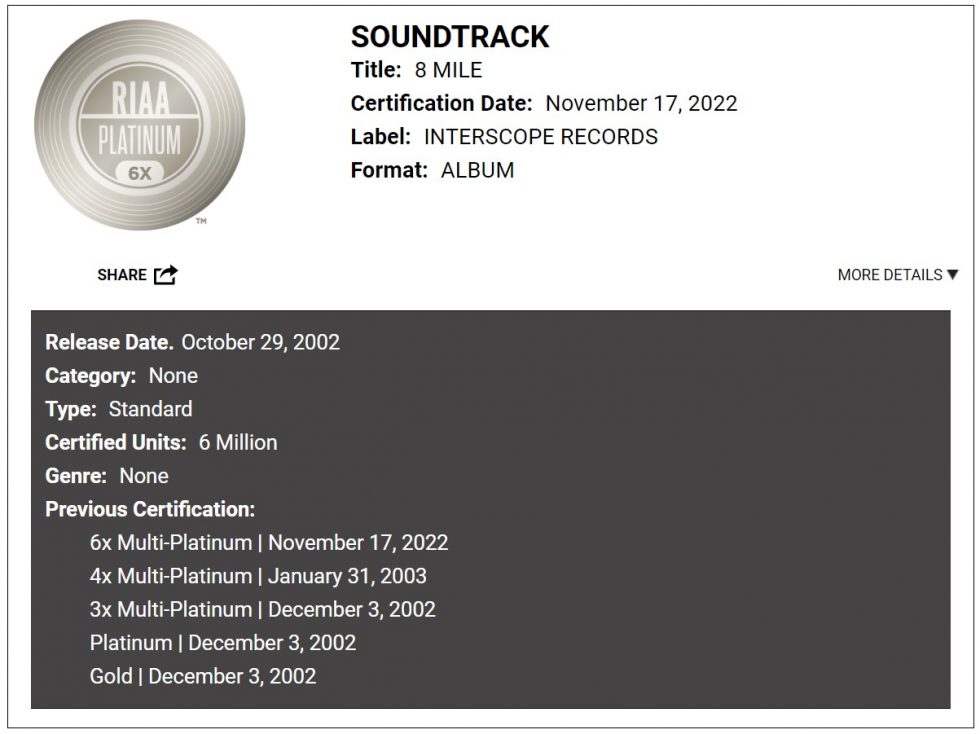 Hopefully, the freshly released "8 Mile" 20th Anniversary Deluxe Edition OST will boost sales and "Lose Yourself" won't be the only song on the project to pull its weight up the RIAA levels.