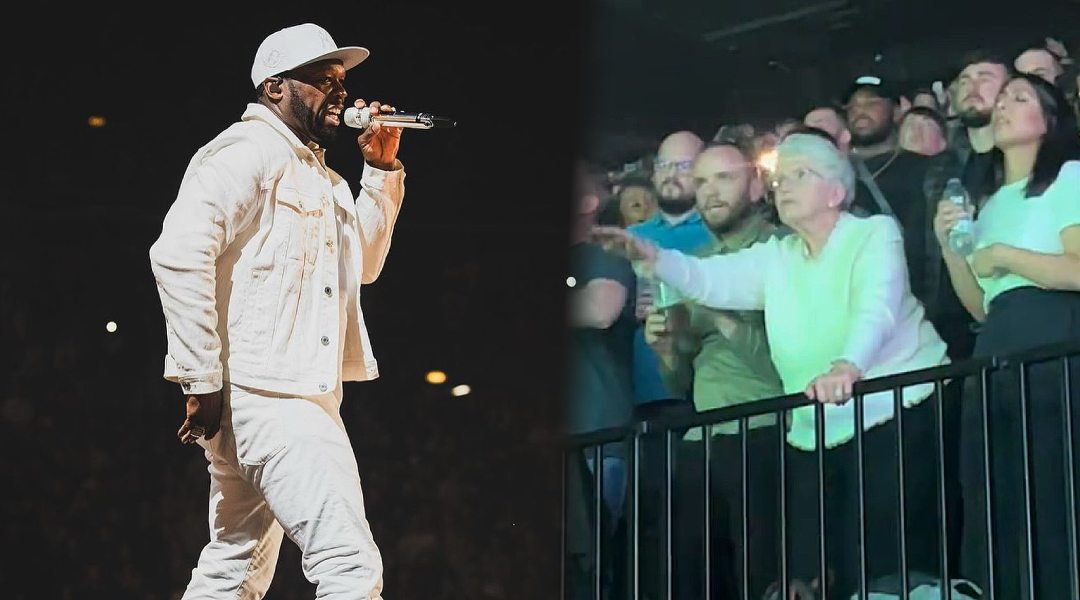 In a heartening viral moment, an older woman's spirited dance at a 50 Cent concert has taken the internet by storm, and the rapper himself shared the infectious joy.
Fifty is currently on his global The Final Lap Tour 2023, commemorating the 20th anniversary of the iconic album "Get Rich Or Die Tryin'" and performing for delighted audiences across the UK.
As a crowd of 15,000 revelled in 50 Cent's greatest hits during a Tuesday night performance in Birmingham, one fan truly stood out. The viral clip captures the elderly woman joyfully bopping along to 50 Cent's 2007 hit "Ayo Technology," featuring Justin Timberlake. With a radiant grin, she waves her arms, swaying slowly amidst the enthusiastic crowd.
Posted to the rapper's TikTok account on Tuesday, the video swiftly garnered 2.3 million views and 326,400 likes by Wednesday. 50 Cent also shared the moment on his Instagram, captioning it with:
The coolest person at my show tonight by far, she was rocking wit me.🔥Birmingham second show. LOL
The Instagram post has amassed 323,000 likes, with reactions from Busta Rhymes and Uncle Murda highlighting the funny and symbolic nature of the situation. Age is just a number, as one of Fifty's followers reminded. And plenty of people enjoy good music regardless of when they were born. Let us remind you of a nice man we met at the latest Eminem show in Abu Dhabi in 2019:
Fans of all kinds are united in United Arab Emirates in anticipation of Em's performance #ShadyFamily pic.twitter.com/zjjoceVJyJ

— ePro Team (@Eminem_Pro) October 25, 2019