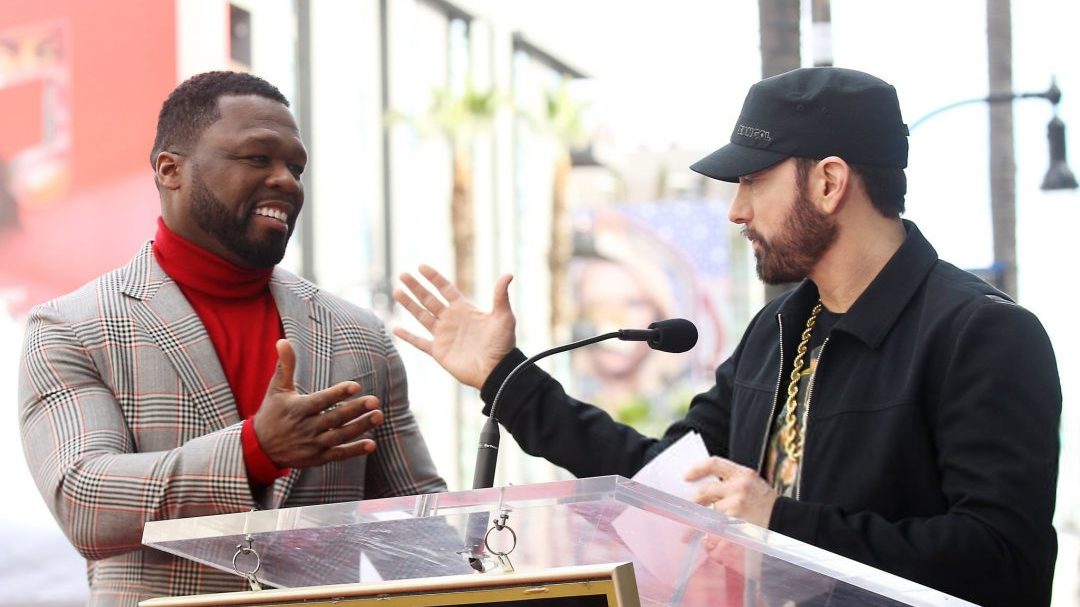 Fifty's website shared a supercut covering the bond of support, loyalty, creativity and good spirit that he has with Marshall.
Compiled by the Music Vibe YouTube channel that specialises in covering stories about hip hop personalities, the video attracted Fif's attention. His website put the cut up and attracted a massive audience.
The clip shows video footage from the very beginning of their friendship to very recent interviews and public appearances, covering the Ja Rule beef, years of Em's addiction, fifty sticking up to Em, and Marshall bringing 50 Cent to the 2022 Super Bowl Halftime show with Dr. Dre.
Watch the video below: