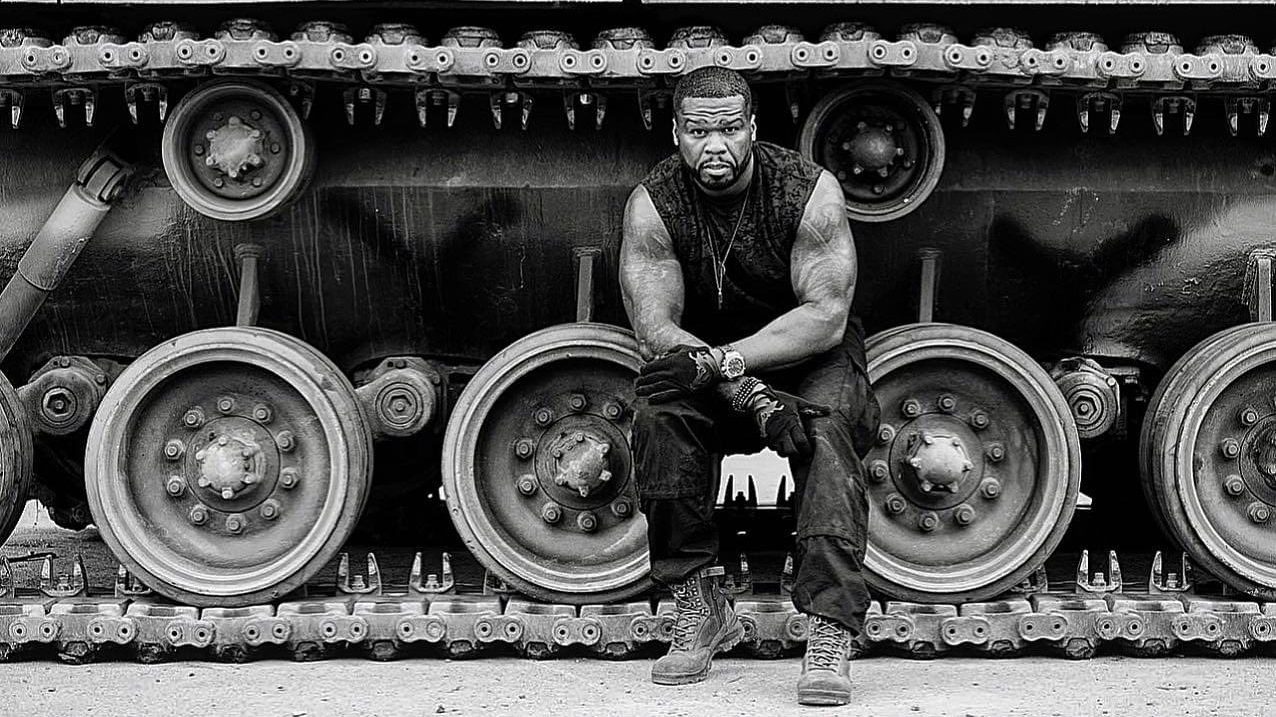 Fifty enjoys the change of pace while filming a new instalment into the Expendables franchise.
We reported earlier this year that the New York rapper turned TV mogul was cast to play in an action movie alongside Jason Statham and Sylvester Stallone. Photos he shared from the set show how impressive he looks in the new role, striking poses against the tank.
Fif seems to like his new appearance and revealed these pictures in a series of social media posts, boasting in the captions:
WAR what is it good for, absolutely nothing but n!66a's keep fronting, fuck it then live like soldier and die like soldier WAR.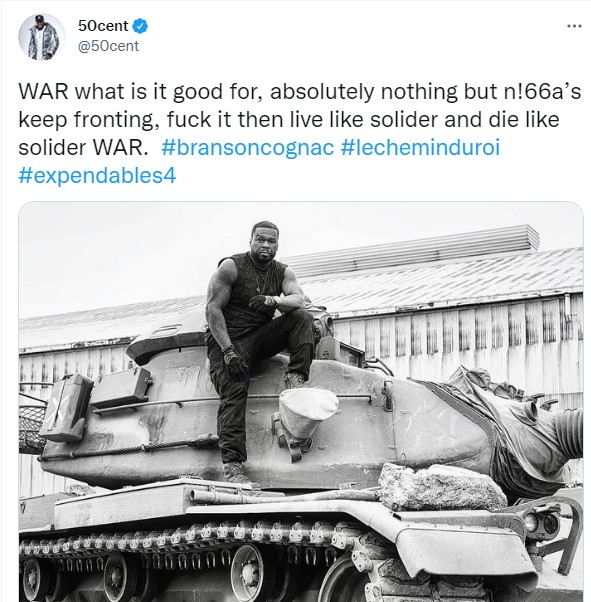 Yo this is my Movie everybody else just in it. #expendables4 lightGreen Light Gang it's lit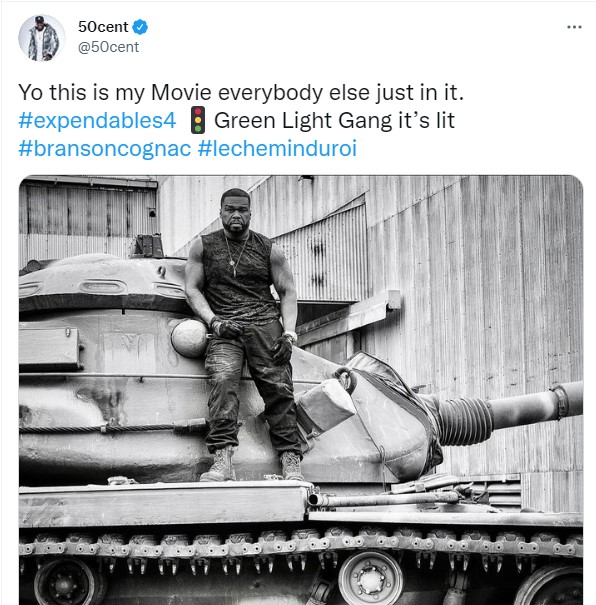 I'm from South Side we always got something to prove. a lot of people know i'm good at what i do. i'm disciplined, so everybody will know i'm great soon.