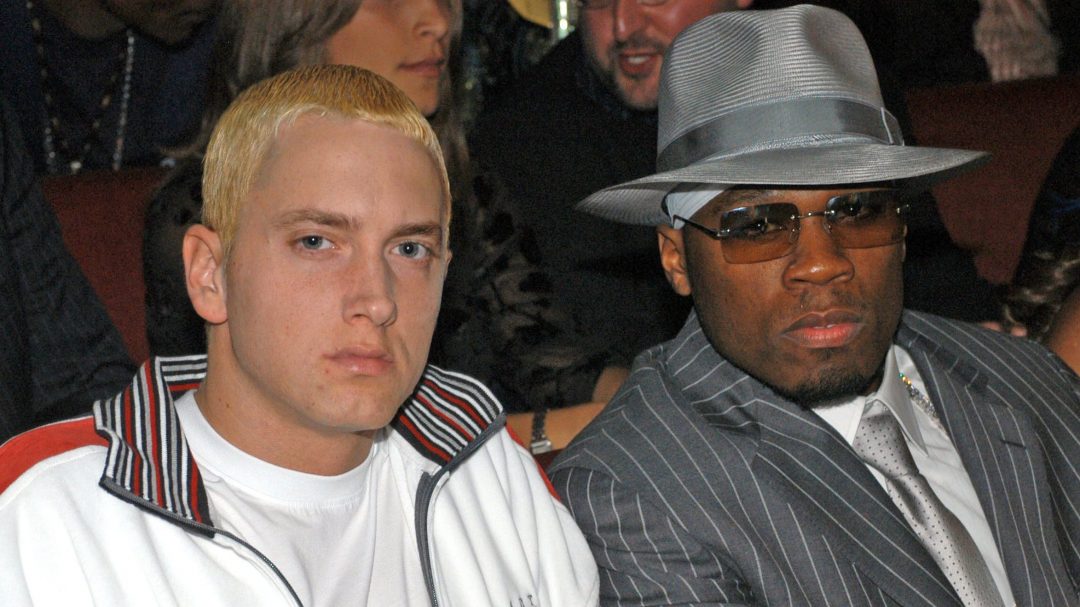 In 2002 Eminem flew Fifty from his hiding in Canada and signed a $1 million deal with him.
This day brought together two of the most impressive collaborators in hip hop, colleagues and friends.
First albums 50 Cent released through Shady Records, "Get Rich or Die Tryin'" and "The Massacre" arguably remain his most impressive records. While at the moment, Fifty is focused more on his career as a TV producer, his bond with Marshall is as strong as ever.
Last year, Eminem gave an emotional speech at the opening ceremony of the 50 Cent's star on the Hollywood Walk of Fame:
I just wanna say, man, I'm here today because this is not only a business partner to me, it's one of the best friends I've ever known in the world. I would say that it's much more fun to be his friend than it is to be his enemy because this guy is fucking relentless. And he won't stop. And the same way that he's relentless in his battles, he's also relentless in his business. He's an artist, an entrepreneur, an actor, a director, a producer… he can juggle, he's great at Scrabble. He pretty much does it all. And he's also helped me through a lot of hard times in my own life, and he's always been there when I needed him. So Fifty, congrats on your star, man.
Watch Eminem being happy and emotional for his friend: