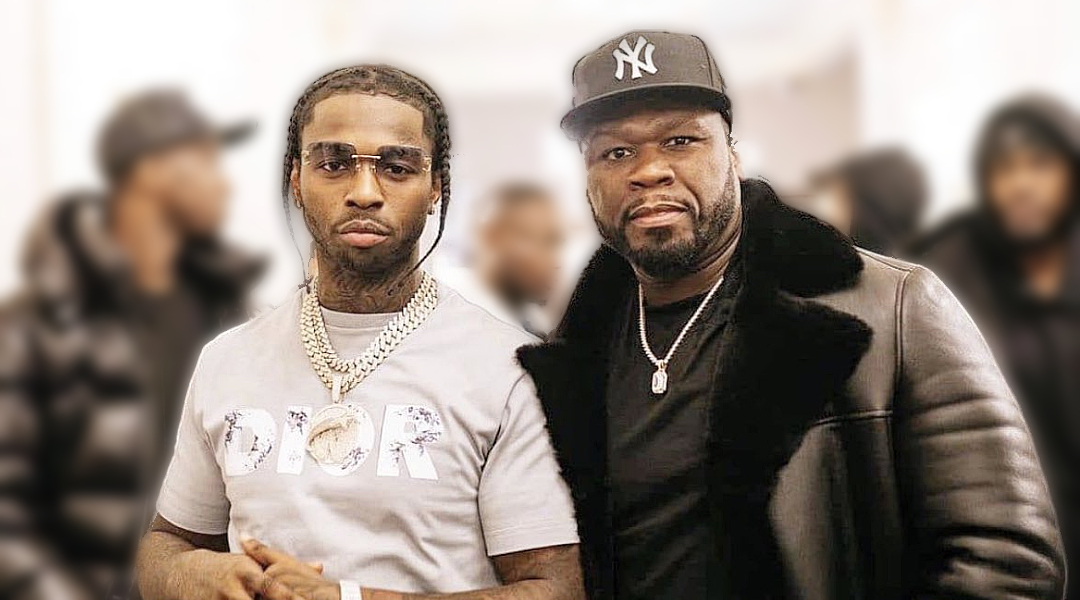 The Hip Hop Homicides project has been two years in the making. Sparked into being by a grim rise in mortality among young bright hip hop artists, it looks into the circumstances of their deaths. Its gaze is simultaneously unflinching and emphatic.
Fifty has been nursing this project for quite a while. Having been shot 9 times even before rising to prominence, he himself could have been a line in these tragic statistics. Luckily, instead of that, we have an artist with a very distinctive voice and unique perspective. Fif processed his experience on some of his best tracks, such as, for instance, "Many Men (Wish Death Upon Me)" and "I'm Supposed to Die Tonight". But now it is time for them to look at the bigger picture.
The first episode of this highly anticipated show was dedicated to Pop Smoke's brutal death. This particular case is personal for Fifty, as he was Pop's mentor and a big supporter. 50 Cent executive produced his first posthumous album, ""Shoot for the Stars Aim for the Moon", which included Pop Smoke's take on "Many Men". Pop interpolating Fifty's hit on the album released after he was shot dead sounded surreal.
Now, Fif investigates the circumstance of Pop's death, giving not only a lot of detail but also a very human perspective on the tragedy. The first episode has already received a lot of praise from viewers, and there is no doubt that recognition from critics will follow.
The episode will be available for streaming on Mondays on @WatchALLBLK.
Their murders rocked the industry, but the real truth will rock you to the core. #HipHopHomicides premieres Thursday, November 3 at 9/8c and will be available to stream Mondays on @WatchALLBLK. pic.twitter.com/eYNZ8IiQcE

— WE tv (@WEtv) October 24, 2022