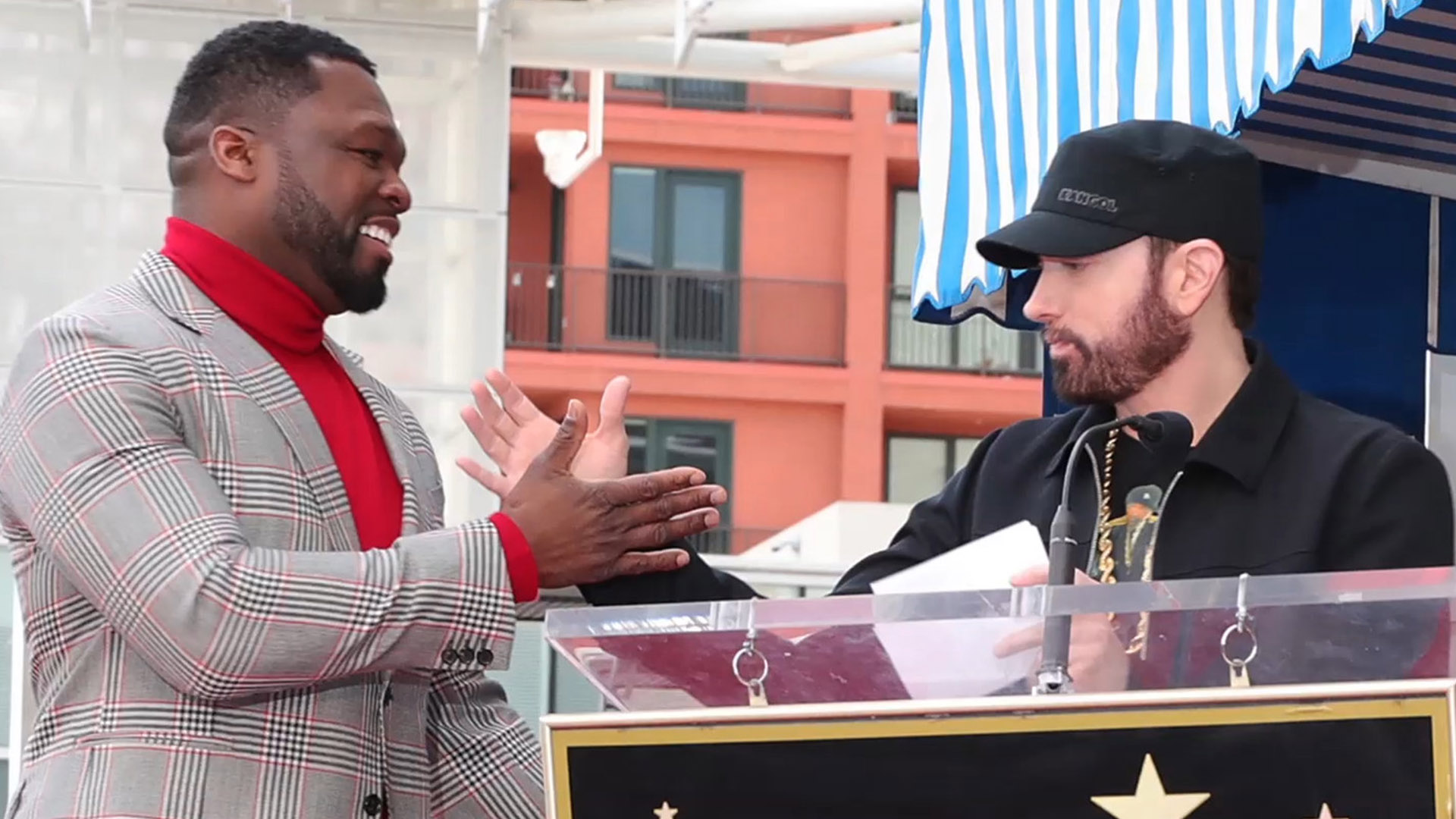 How to get Eminem involved in a project? The answer is simple but also of no use to anyone but Fifty.
The main secret is that Marshall is very supportive of his friend and actively helps him on the way to success. That much Fifty says in his interview with Newsweek:
It was not that difficult for me to get him because I have a great relationship with him. And if he finds there is a point that he could do something that helps support me to catapult me to the next level, he's the first guy in line to do it. You don't even know you're gonna meet people like this in your life, like, in the later stages of your life. When Randy Hodges put up the concept and idea of "Let's get Em to play White Boy Rick!" I go, "Well, let me ask him first. Go see if he'll do it". And he was like, "And you're gonna be in Detroit? And when? Okay. Hold on, let me see if I can do it". Then he came back and was like, "Yo, it's a go. Let's do it".
He was already aware of White Boy Rick's story. Because being a Detroit native, he knew of what had transpired with White Boy Rick. It was something that came across his table early on. He may have done something with it, like, played him. Early on, he was looking at it. And then it was like, "Yeah, I know who it is. Let's do it. Let me think of how we can actually make it happen". And then I called back, "Yo, there's this technology Martin Scorsese used in Irishmen that can bring you back down to your teenage age. So you could play White Boy Rick". He was like, "Yo! I'll do it". And it was like, 1,2,3, we got it going. For that episode, I think people are going to be blown away by it. I'm going to end up winning an award.
Eminem will make a guest appearance in just one BMF episode. The episode is titled "All In The Family" and will be broadcast on Sunday, November 7.
Watch the video below: