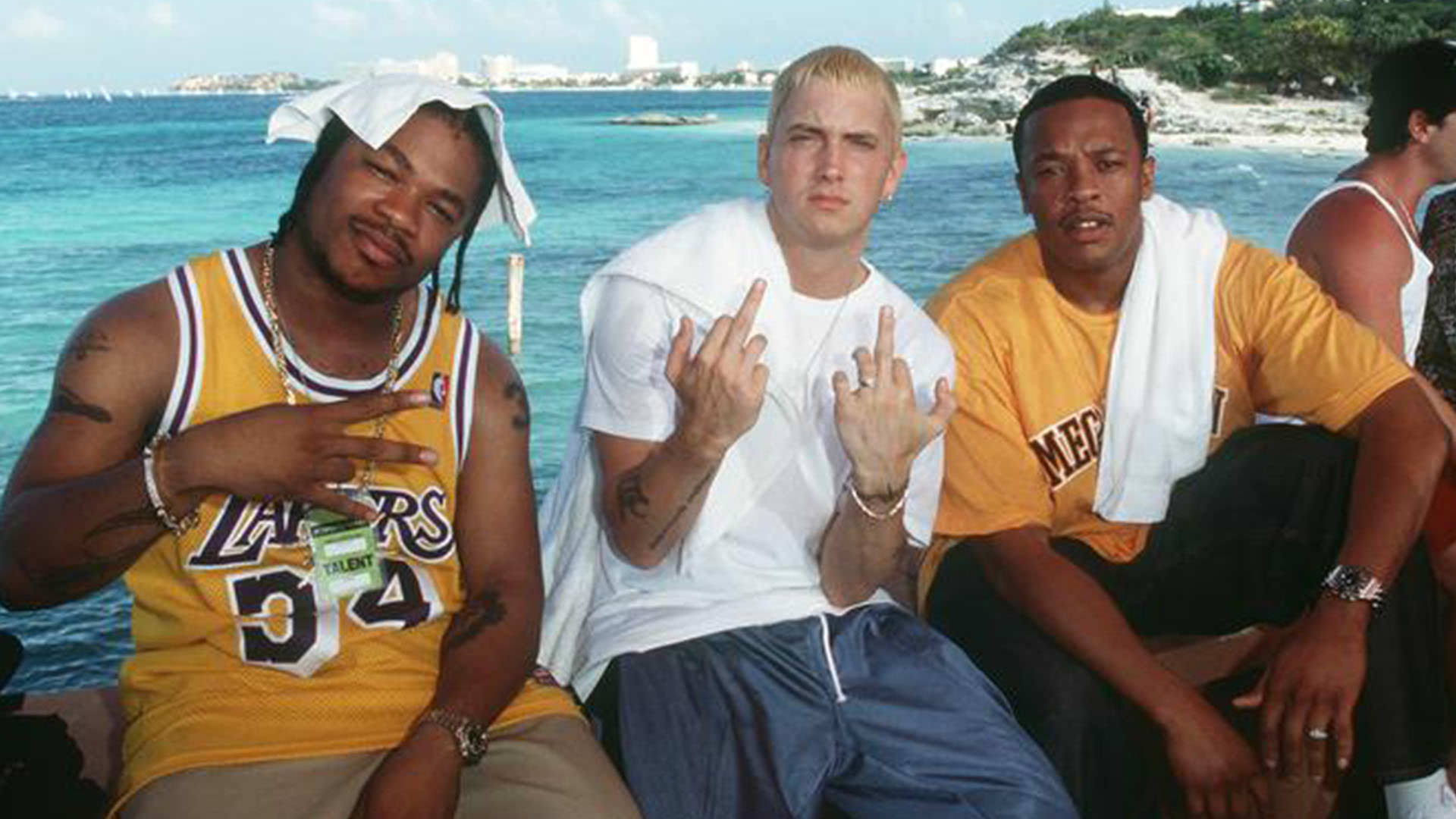 Dr. Dre played a similar role in Xzibit's career as he did in Eminem's. All three of them have remarkable collaborations with each other and spent unforgetable time together on the Up in Smoke tour.
Xzibit talked about one of those collaborations, "What's the Difference", with Big Boy and explained how the single gave him an opportunity to share the stage with Dr. Dre:
Actually that song was already done. It was Dre, Hitman, and Em on the record. Hitman was on a lot of songs on "2001". So [Dre] was like, "I wanna give a spot to X". So he pulled Hitman off and asked me if I wanted to take a shot at the verse. It wasn't guaranteed. It was like, "You want to take a shot at this?" So I did that. I did my verse on there:

I'm the head nigga in charge of watching you move
You're found dead in your garage
With 10 o'clock news coverage

No, no! That was "Bitch Please II"! I gotta hear the beat!

Yo, I stay with it, while you try to perpetrate, play with it
Never knew about the next level util Dre did it
I stay committed while you motherfuckers babysitted

I spit it to him in he room first and he's like, "All right, that's it. Go ahead". You don't know until it's rocking, but he said, "Yeah, I'm rolling with that, let's make it".

Big Boy: Had you heard Dre's verse? Had you heard Eminem's verse before you went to go write yours?

No, he didn't play the verses. He just played the beat. I think the hook was on there.

Then I got the call to pack my bags, like, we out. The conversation about the touring was there and [Dr. Dre] gave me two options. He said, "I can give you 20 minutes before Warren G or I can give you three songs on my set".

I was like, "Oh, okay, what choice need to be made?!". So I was able to come out on "Year 2000", then "Bitch Please", then "What's the Difference".
Xzibit talked more about their shenanigans on tour in other interviews. The most recent you can watch below: