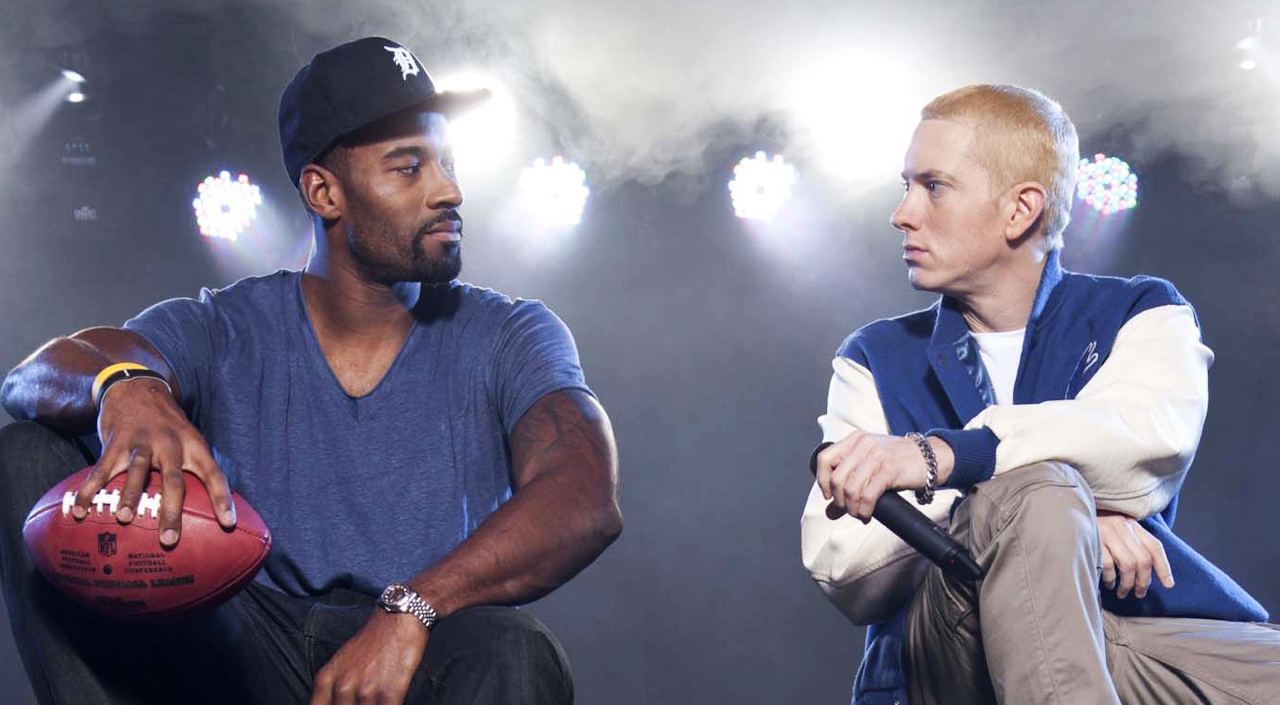 In 2014, just before the Super Bowl and the Grammys, ESPN The Magazine unveiled its second annual "Music Issue", dedicated to the intersecting realms of sports and music.
Within the Music Issue, there was a special feature called the "fantasy halftime show", showcasing captivating photo acts that brought together athletes and musicians. Some notable pairings included:
Kobe Bryant from the NBA paired with Nicki Minaj
Calvin Johnson from the NFL paired with Eminem
Hope Solo from the U.S. Women's Soccer team paired with Skylar Grey
Dustin Penner from the NHL's Anaheim Ducks paired with Capital Cities
The New Orleans Saints from the NFL paired with Trombone Shorty
Manny Machado and Yonder Alonso from MLB paired with Yandel
Calvin Johnson and Eminem even had their cover version: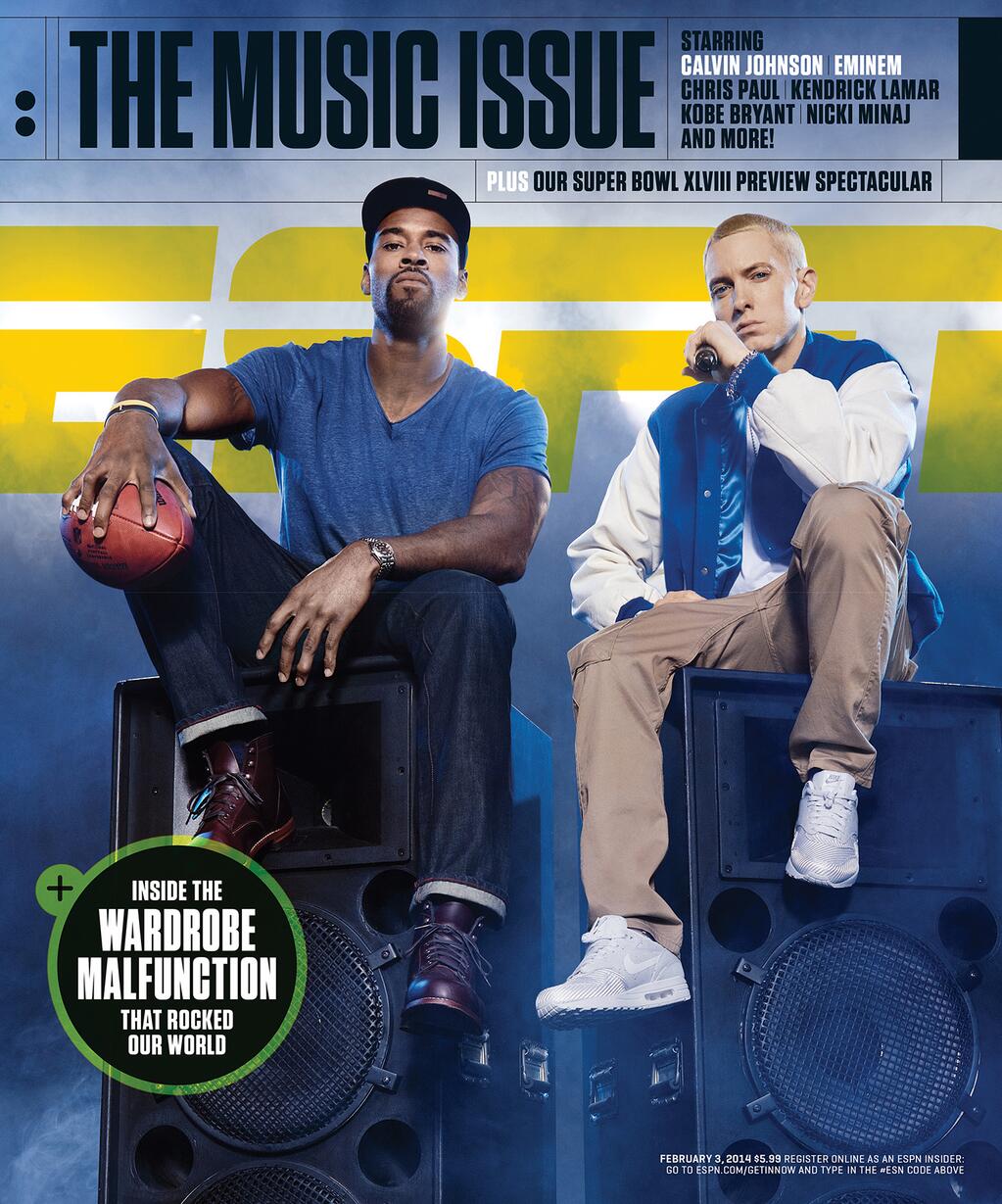 Original photos from the issue: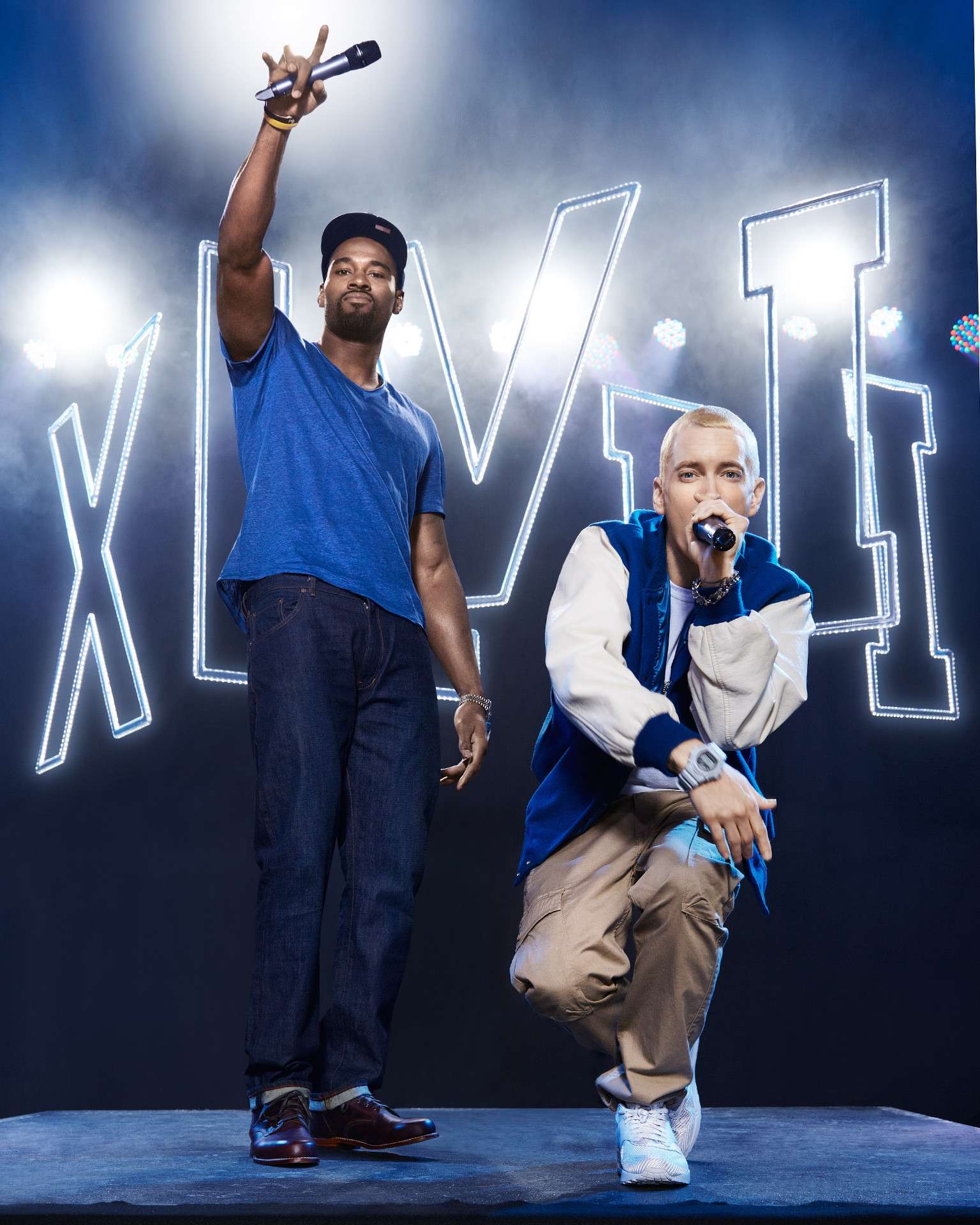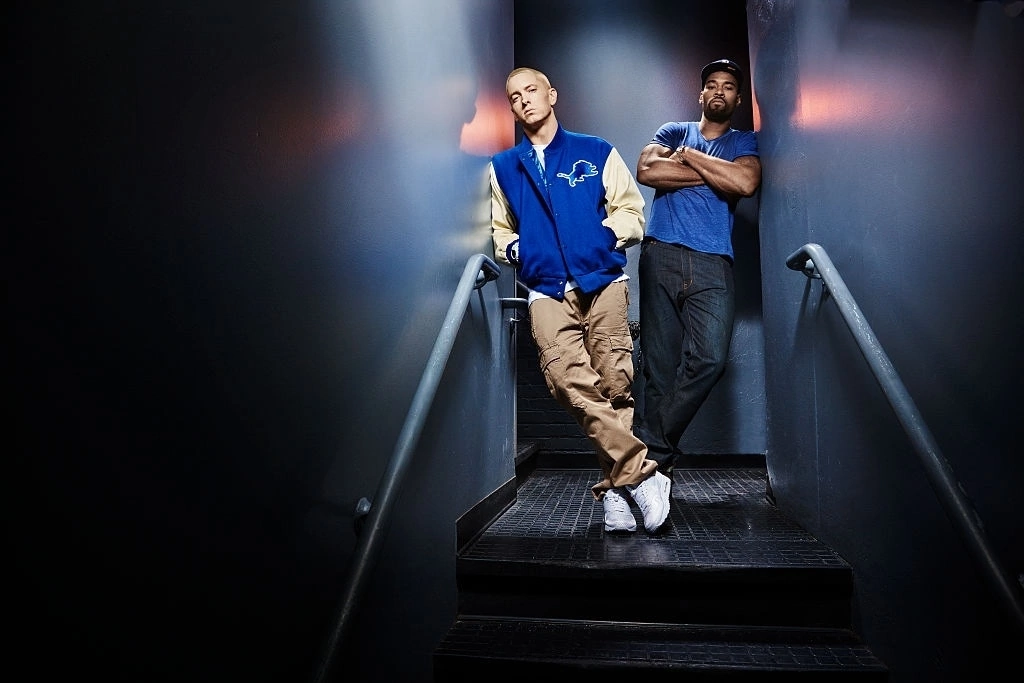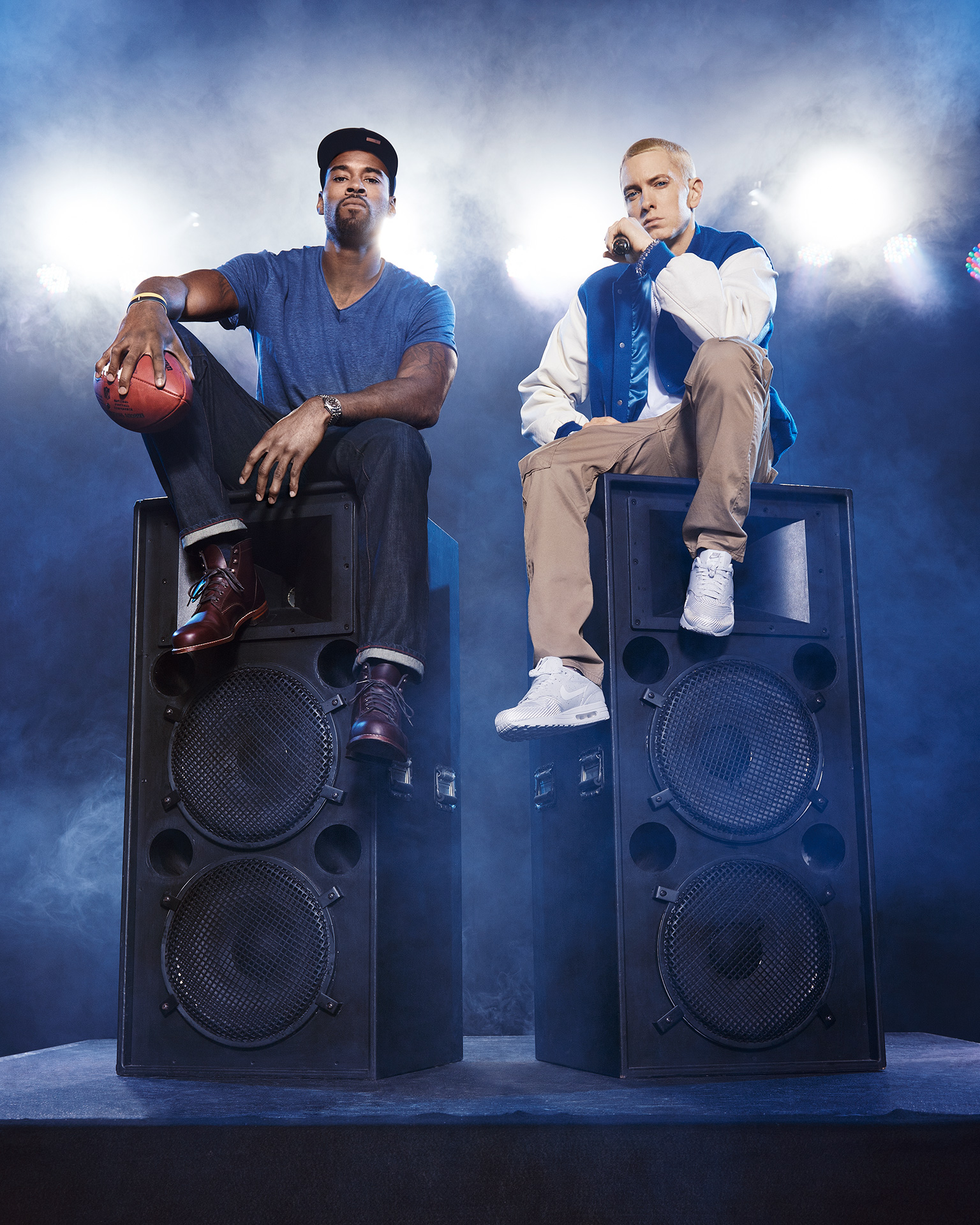 As always, there are always extra shots that do not make it to the print and surface sometimes years later to the satisfaction of information starved fans. This time we can introduce you to some extra shots from Eminem/Harris session. Nine years after, and knowing that Eminem has his own Super Bowl Halftime Show performance in the bag, you might see these photos in a new light.
Never Published Before Photos: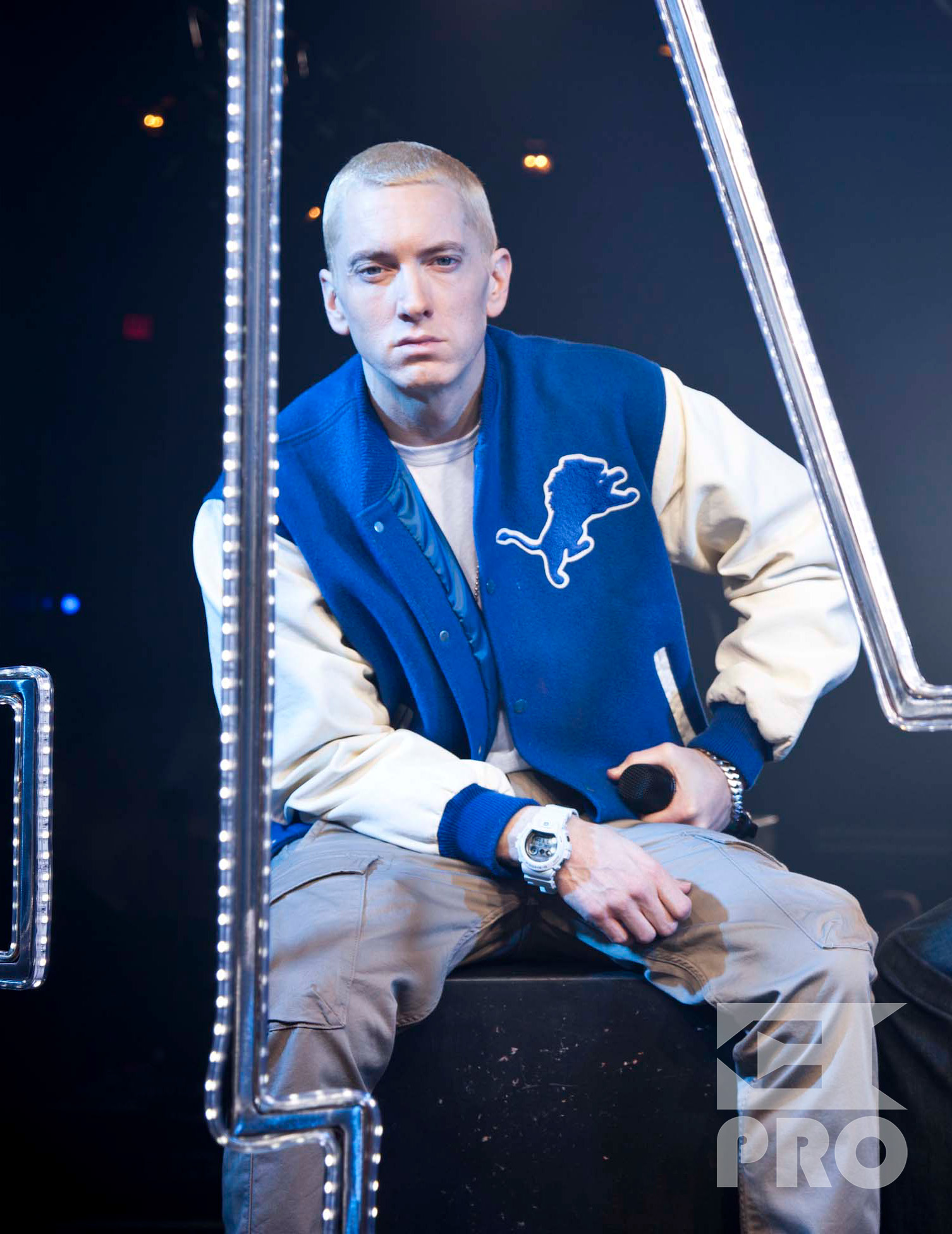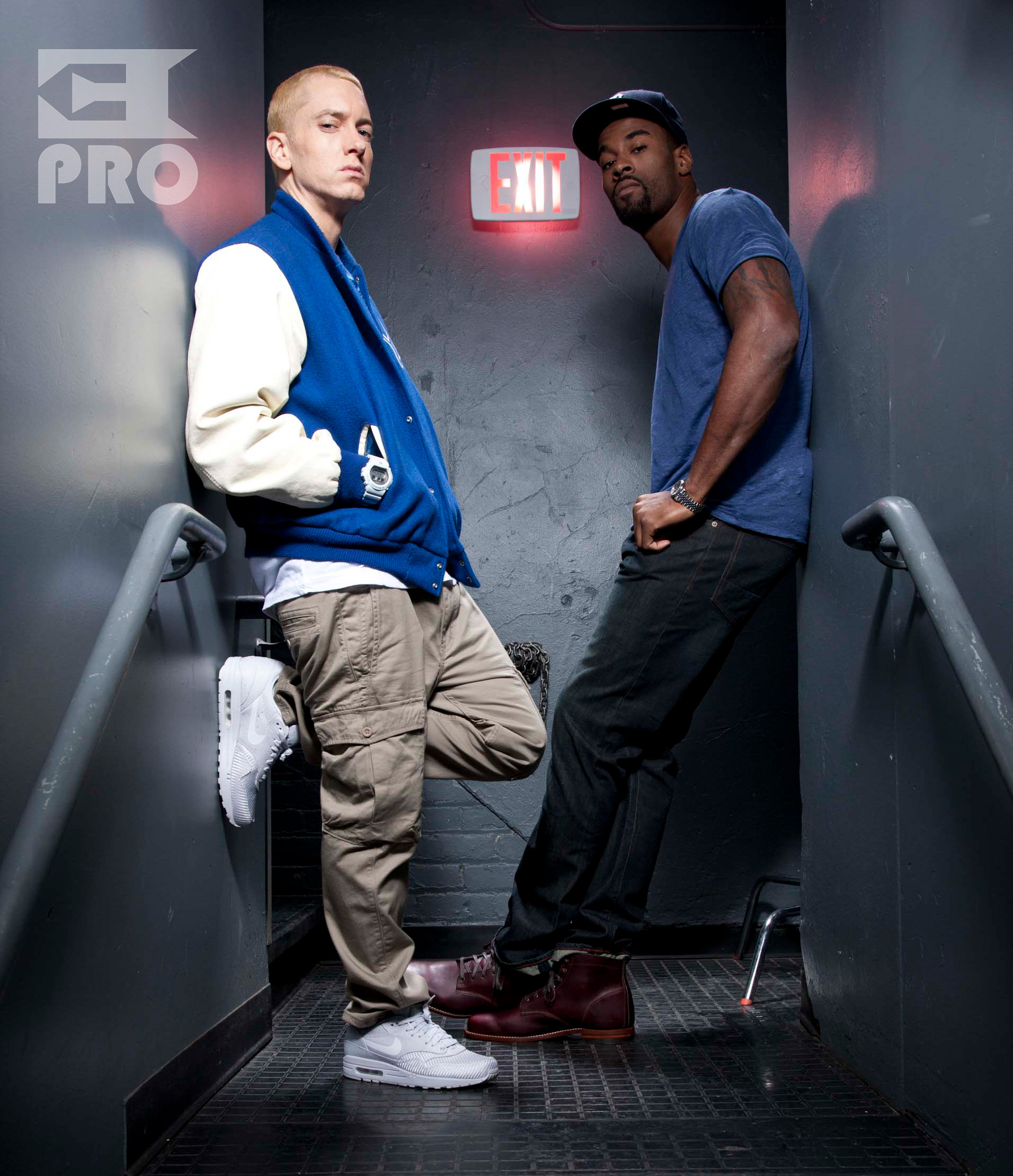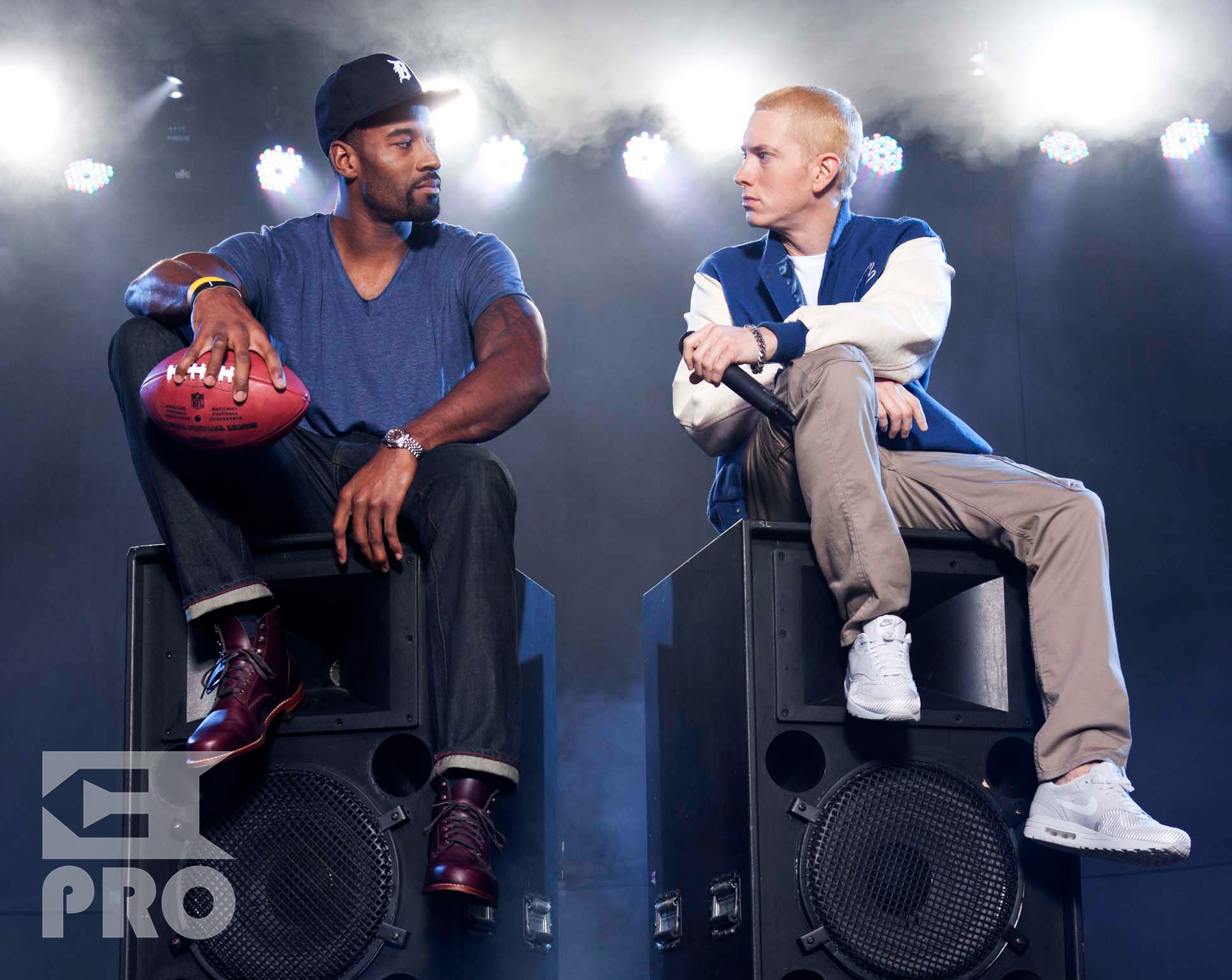 Behind the scenes: