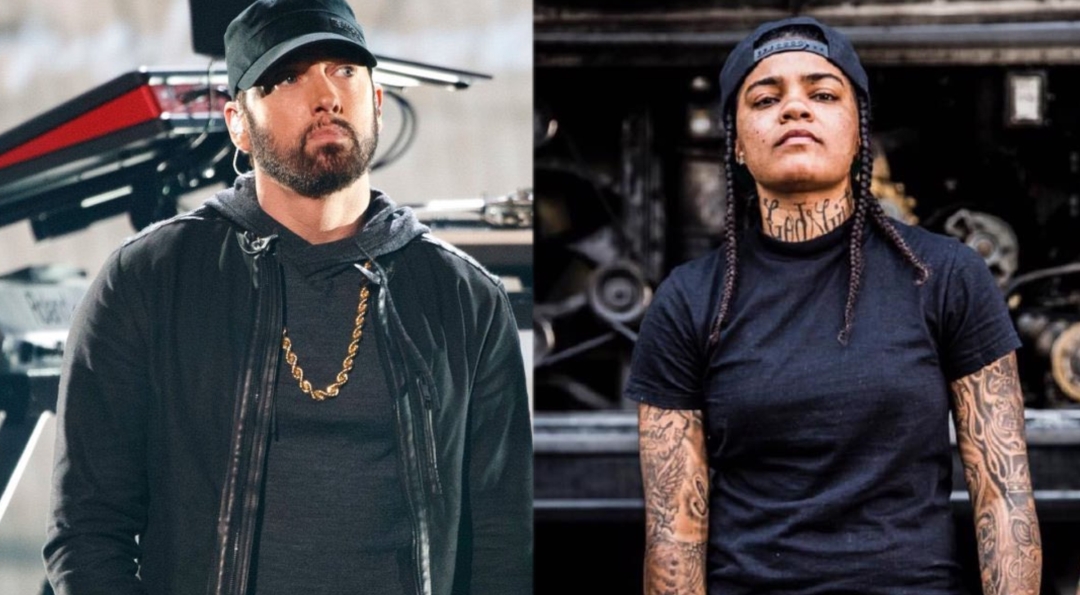 "Unaccommodating" is Eminem's 70th song to earn the milestone of 100 million streams on the platform.
For Young M.A, it is the third track to reach this threshold. Their collaboration released on "Music to Be Murdered By" was one of the most unexpected, but it quickly won over the listeners' hers. It is the fifth track from the project to hit the 100 million mark.
This achievement coincides with another one – yesterday, "Unaccommodating" was certified gold by the RIAA in the mass update.
Listen to Eminem — "Unaccommodating" feat. Young M.A on the album below: