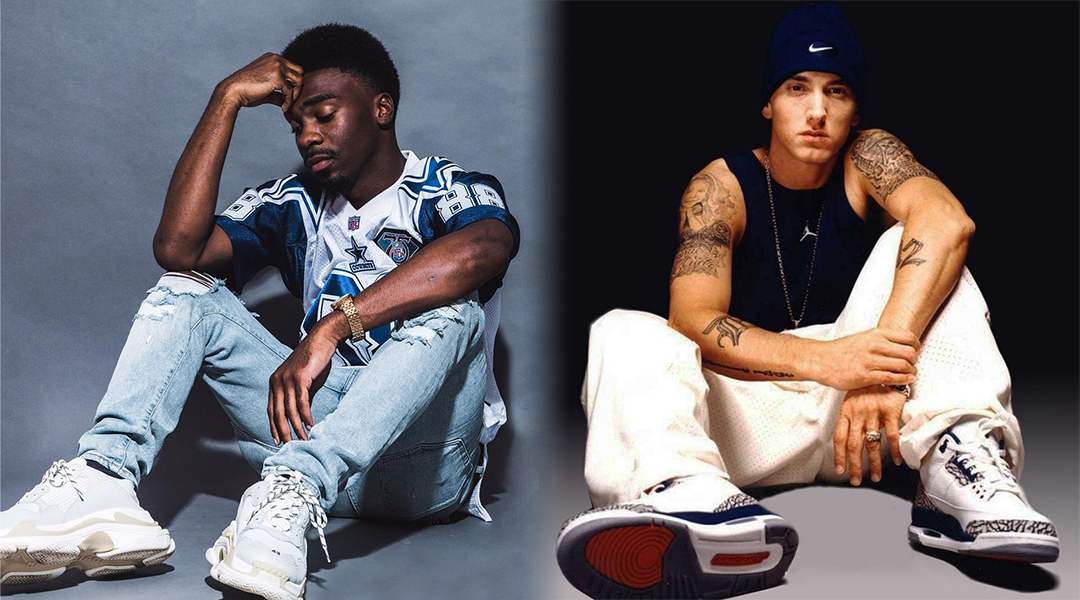 Tye Harris, an up-and-coming rapper from Dallas, Texas signed to Ice Cube, reveals that until this day he remembers listening to Eminem for the first time, the event that has changed his life forever.
Talking to Mogul Media, Harris said that both his father and his brother were instrumental in opening the world of music for him. But the big "light bulb" moment happened without their input, he just turned the radio on:
It's a mystery between my pops and my brother. Oh, you know what, I'm gonna go with K 104 after a T-ball game. Eminem "My Name Is" came on. I remember like it was yesterday. I still know "My Name Is" by heart to this day. Changed my life.
Considering that T-Ball is a simplified baseball for children aged 4 to 6, you can tell that Tye Harris was set on the right track with his hip hop influences very early.
Watch the video below: