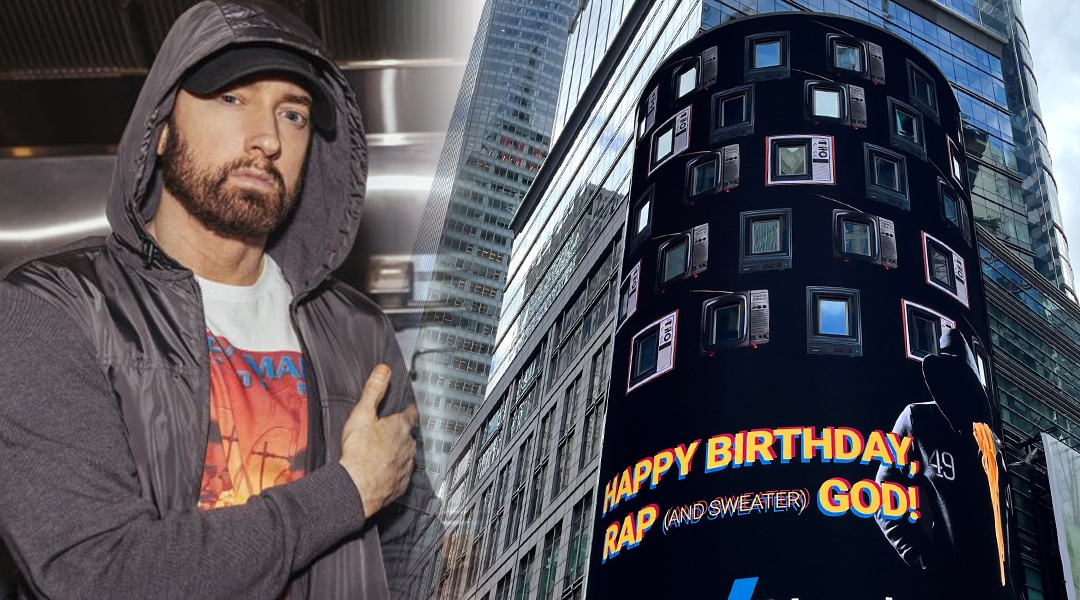 On Sunday afternoon, everybody in Times Square could see a billboard with birthday wishes to Eminem.
The billboard that features multiple old fashioned TV sets, Eminem's hooded silhouette with a number 49 and a hefty fork of spaghetti read:
Happy birthday, rap (and sweater) god!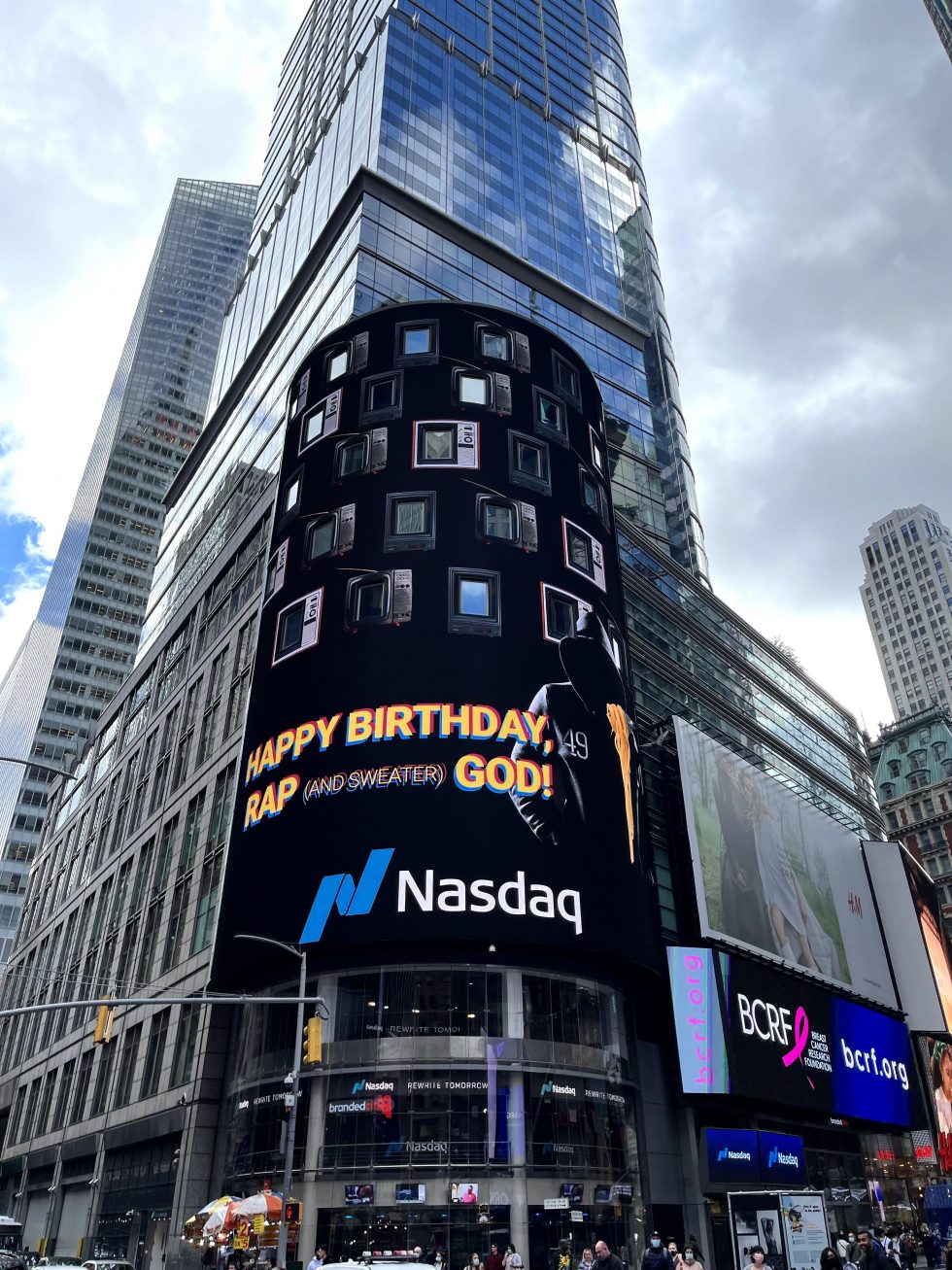 While everyone appreciated the gesture, many were confused with the sweater part. Matei Psatta, a co-founder of TPS Engage, a global ad-tech startup making digital billboards, who paid for this installation, explained himself in the Reddit post where he announced his homage to Em. Apparently, it has nothing to do with a sweater from "Lose Yourself" and was inspired by this meme: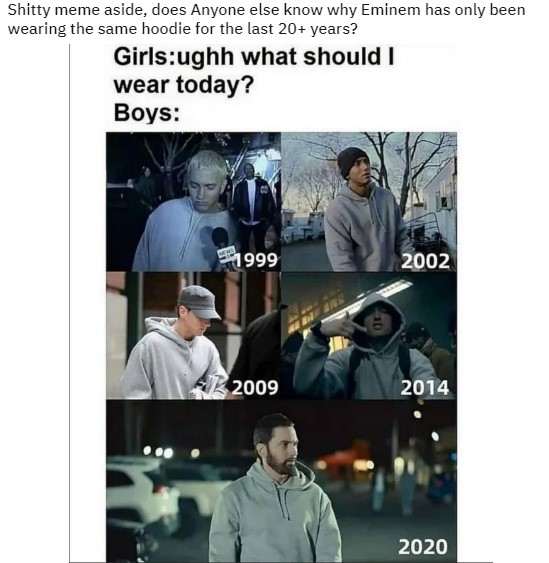 It is a lovely gesture that shows love and respect to Em from one of his many fans. And also, since we know who erected this billboard, we can stop looking for clues about Em's upcoming releases there.