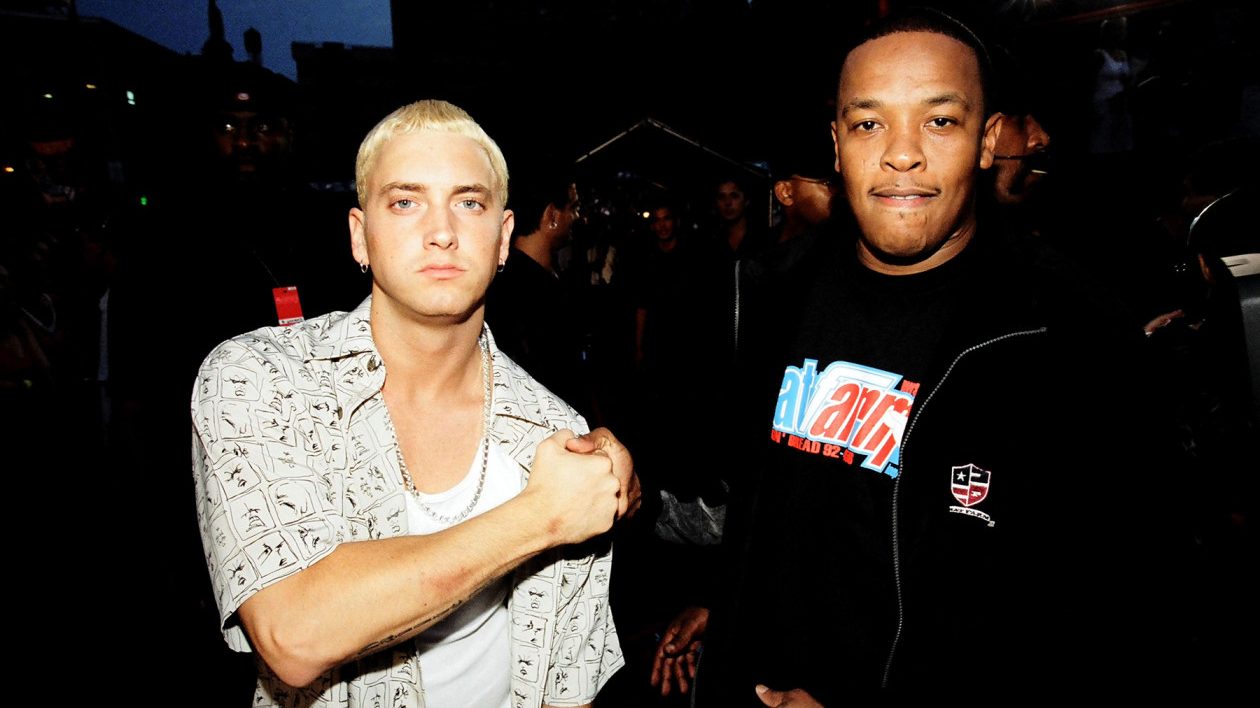 Tommy Coster is a keyboard player and composer who works for Aftermath and left his mark on albums such as "The Marshall Mathers LP", "Get Rich Or Die Tryin", "Devil's Night", and "The Documentary".
He went through his archive recently and shared a rare find with his Instagram followers. The blurry picture captured a rare moment of many household names sharing the stage on Saturday Night Live show on NBC on October 23rd, 1999. Tommy Coster, however, remembers that day perfectly well and recognises all people involved: Dr. Dre, Eminem, Snoop Dogg, producer and bass player producer Mike Elizondo, keyboardist Camara Kambon, producer Scott Storch, who took his place behind the keyboard that day, and drummer Trevor Lawrence Jr.
Tommy Coster introduced the photo with a caption:
Honestly it was just another day at the office to be on @nbcsnl with @drdre @eminem @snoopdogg Elizando, Storch, Lawrence jr, and Kambon. Looking back at these pictures I found, while setting up the new studio, it's probably the only picture in the world with us all together. Realizing what all these incredible musicians went on to achieve is mind blowing. People ask me what producers do in the music business, well here's a perfect example of one of the most important things producers do, they call the right people for the gig. @drdre you are, and will always be, a genius brother. #nevergonnaforgetaboutdre 📷: Eileen Akiaten Ty for being generous enough to take this pic my friend.