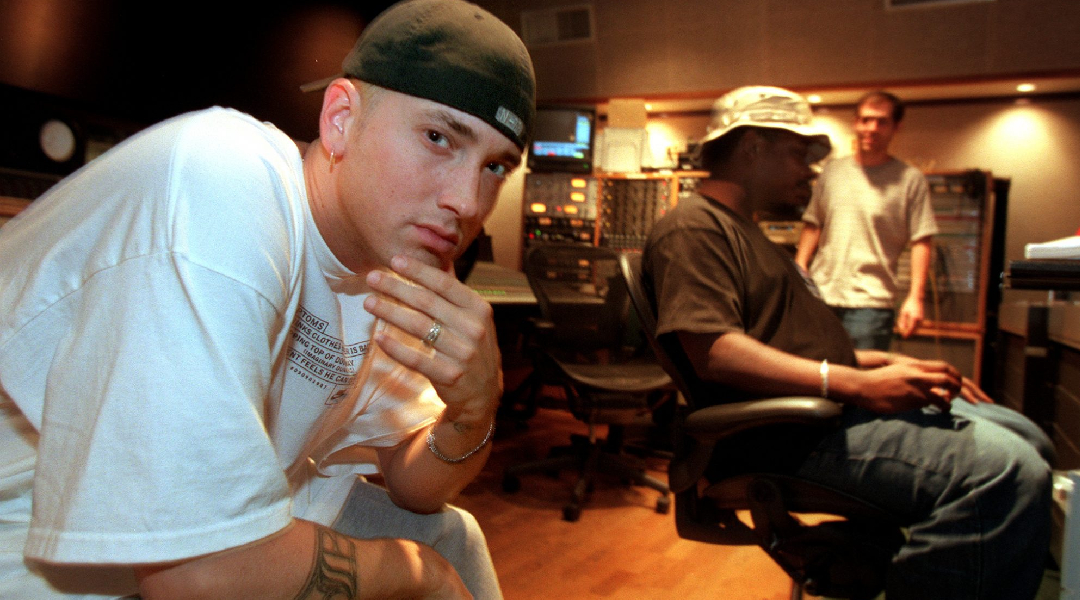 The 20 anniversary "The Eminem Show" Expanded Edition features a song that Proof and Mr. Porter wanted to see on the album.
A track called "Jimmy, Brian and Mike" has never been released before. Eminem had to get back to old demo tapes and put in some studio work to whip the song into shape. The result is a unique mix of classic Slim Shady and new, mature, exquisitely skilful Eminem.
Paul Rosenberg tells a story behind this release on his Instagram account:
20 short years ago today we released @Eminem's third Aftermath/ @interscope album THE EMINEM SHOW 📺! There was a song that Proof and @iamdenaun always loved and begged Em to release called "Jimmy, Brian and Mike" that for whatever reason he just never finished beyond demo stages. A couple months ago for this EXPANDED EDITION release Em went back to the lab, recalled the sessions, finished the chorus and put the touches on it so that it could be included in the Bonus Tracks added to the album- along with some previously unavailable for streaming gems like "Stimulate", freestyles, instrumentals and live performances including Eminem's legendary first headline NYC show at Tramp's and others. Please sit back and enjoy the show📹!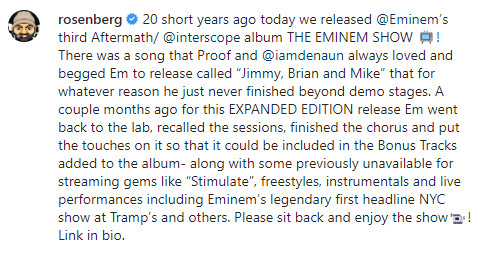 Listen to "The Eminem Show 20th Anniversary Expanded Edition" below: