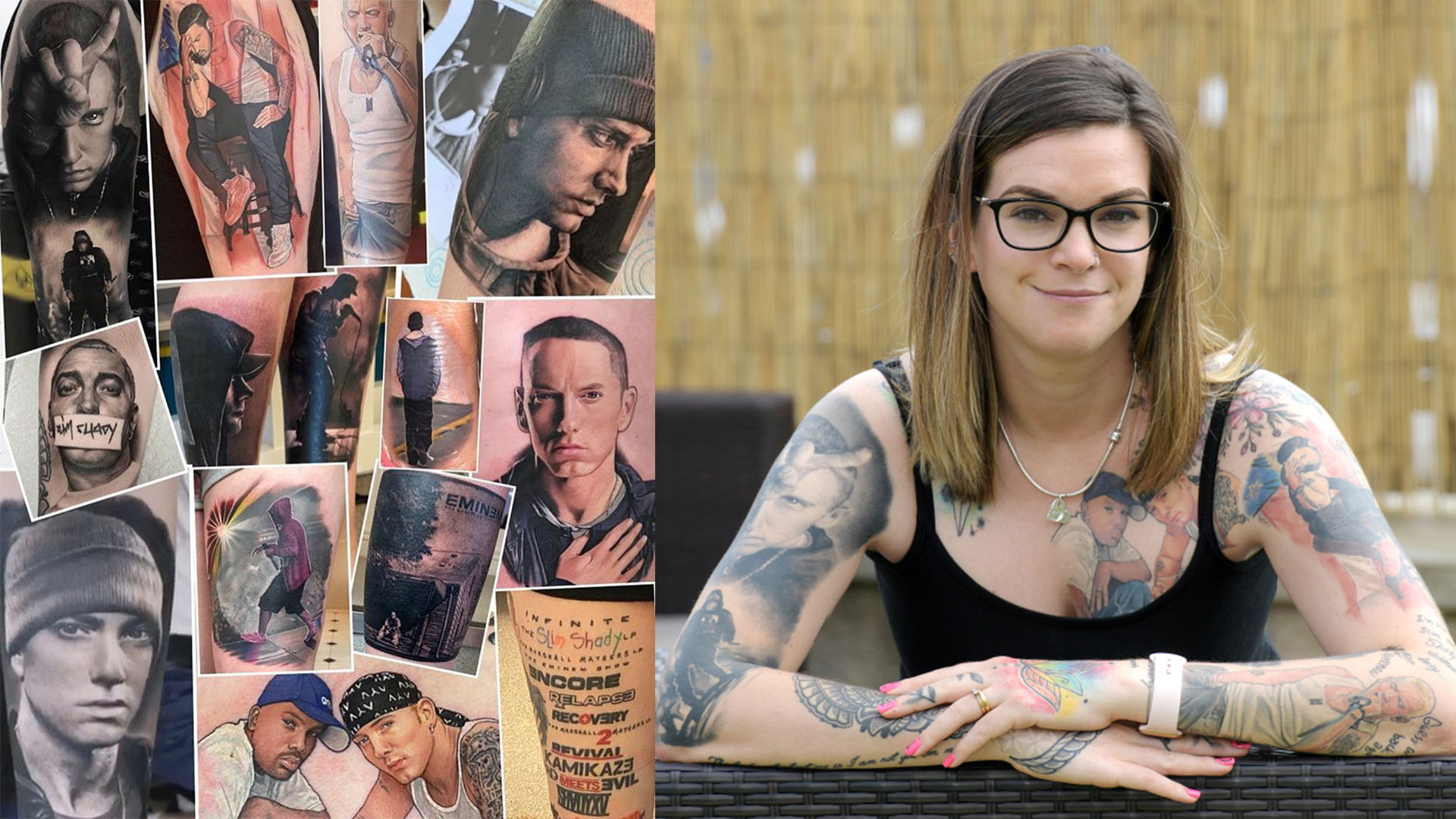 Nikki, a UK based stan, turned her skin to a canvas to mark her devotion to Eminem and now she holds a Guinness World Record title for the most tattoos of the same musician on one's body.
She shared this news on her Twitter account:
It's official – @Eminem helped me become a @GWR record holder 😍🥰😭 @rosenberg @NateKane247 @jeremydeputat @SkylarGrey @ShadyRecords #eminem #eminemfan #stan #femalestan #eminemtattoo #eminemtattoos #slimshady #marshallmathers pic.twitter.com/zgGEwzpz6i

— Nikki (@CrazyEmin3mLady) September 24, 2020
We contacted the record holder to learn that she has been a dedicated Marshall's fan for 20 years and that tattoos she gets help her feel better in her own skin. Nikki says:
I've been a fan for 20 years. Got my first Eminem tattoo when I was 19 but it was tiny. Got my first portrait of him in 2017 because I saw David Corden's tattoo work and fell in love. That tattoo changed my life and I knew I needed more. It went from there. People think I'm a psycho but I'm just a girl who loves tattoos and Eminem. My ink has transformed how I see myself – I'm happy in my own skin now. I'd love to meet Eminem out of it too lol
This particular record is awarded for the most tattoos of the same performer, so how many does one need to set a record?
Yep, 15 Eminem portraits. I applied back in March. I had to get a dermatologist and two tattoo artists to verify them and I am now the record holder of the most tattoos of the same musician tattooed on the body.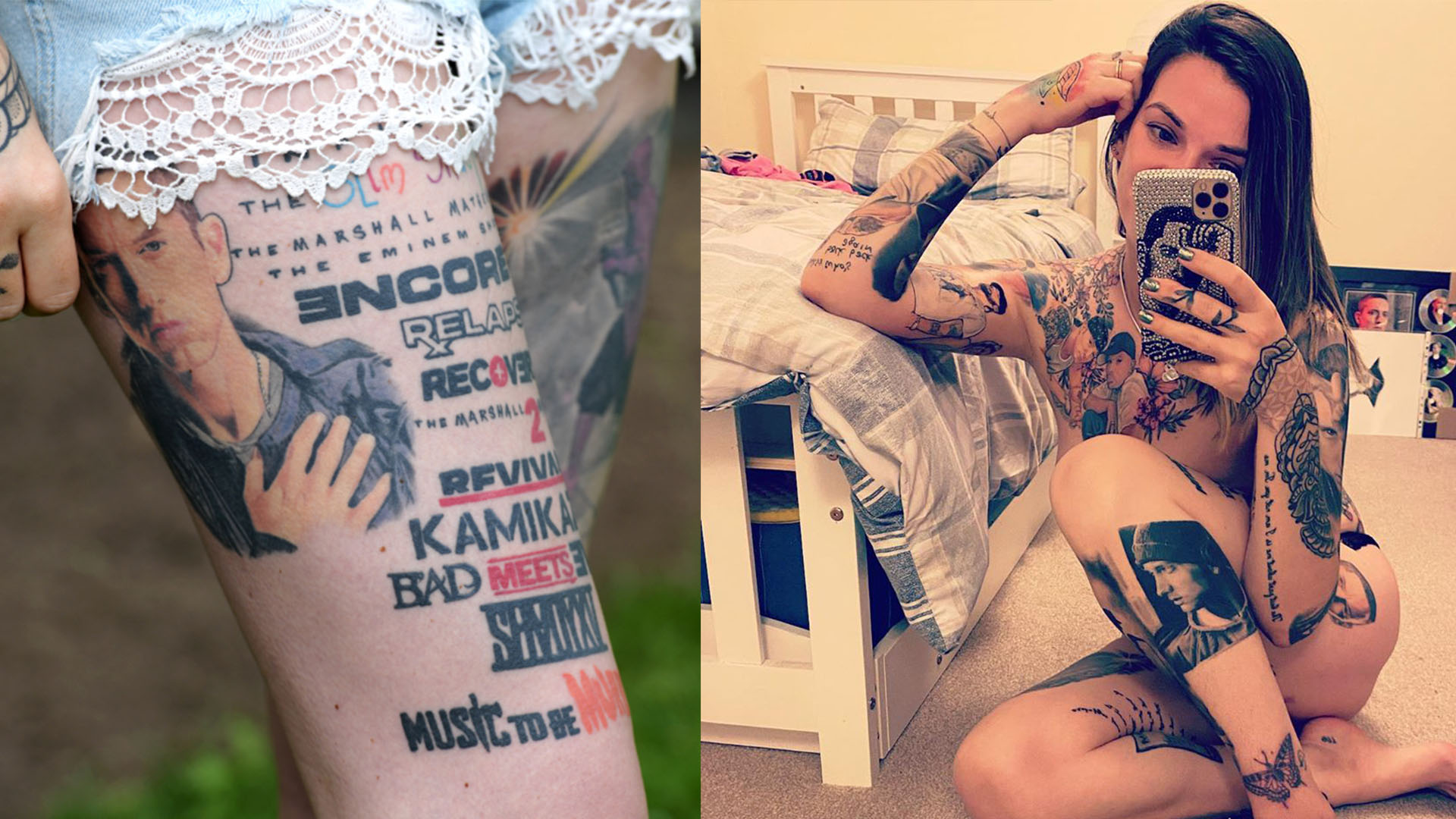 Has this brought Nikki closer to Eminem? In a sense, yes, even in the most direct sense:
I know Eminem has seen them because I met Jeremy Deputat in Abu Dhabi last year and he showed him. Skylar Grey also shared one of her on her Instagram. And his brother congratulated me yesterday.
Nikki might have the most tattoos of Eminem but she also has a likeness of Skylar Grey tattooed, the one Skylar was happy to see and share: