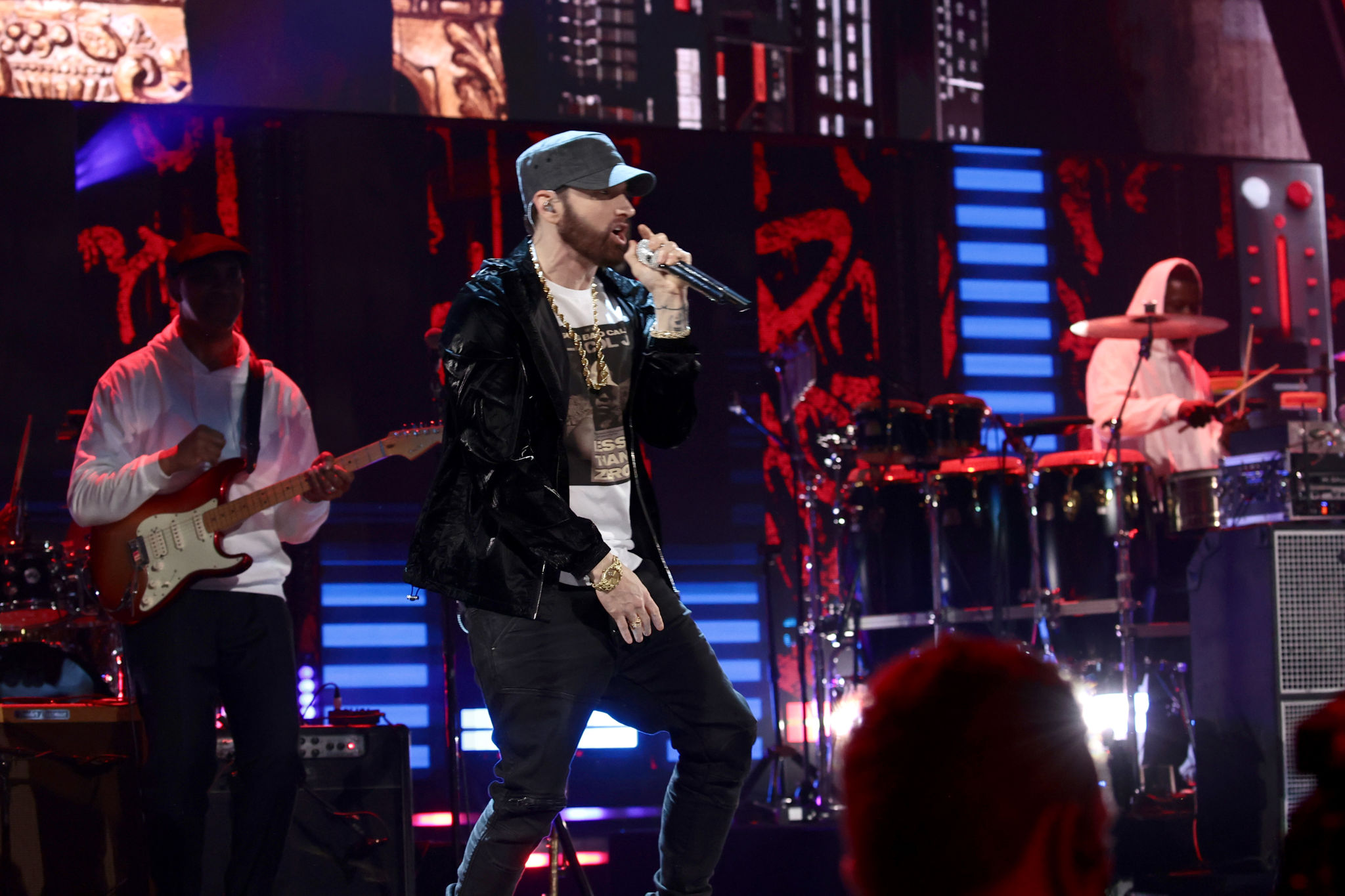 SpotifyWrapped reveals the 50 most streamed artists on the platform. Eminem remains in the top 20 artists across all genres without releasing a new album this year.
On a general list, Eminem is ranked at No.17, which is quite miraculous considering that he is the only artist in the top 20 who kept relatively quiet this year and only released a couple of videos and features. This is what a robust back catalogue brings to an artist – if, of course, this said artist has a strong and dedicated following that listens to it. However, in Eminem's case, there are so many songs that are popular regardless of fandom affiliations. Take, for example, "Till I Collapse", which just recently became eligible for 8 x Platinum in the US. It is only possible for a song universally loved by a wider audience.
Spotify's Top 50 Artists of 2021:
1. Bad Bunny
2. Taylor Swift
3. BTS
4. Drake
5. Justin Bieber
6. The Weeknd
7. J Balvin
8. Ariana Grande
9. Olivia Rodrigo
10. Juice WRLD
11. Dua Lipa
12. Rauw Alejandro
13. Ed Sheeran
14. Doja Cat
15. Billie Eilish
16. Kanye West
17. Eminem
18. Myke Towers
19. Travis Scott
20. Pop Smoke
If we narrow this Spotify list down to one genre, we'll see Eminem sitting in the respectable top 5 hip hop artists:
1. Drake
2. Juice WRLD
3. Doja Cat
4. Kanye West
5. Eminem
And again, no album this year, just "MTBMB: Side B" that dropped last December. But the album is still charting and, hopefully, stays on the Billboard until the end of the year when it hits the 100 weeks milestone.
Listen to "Music to Be Murdered By" below: