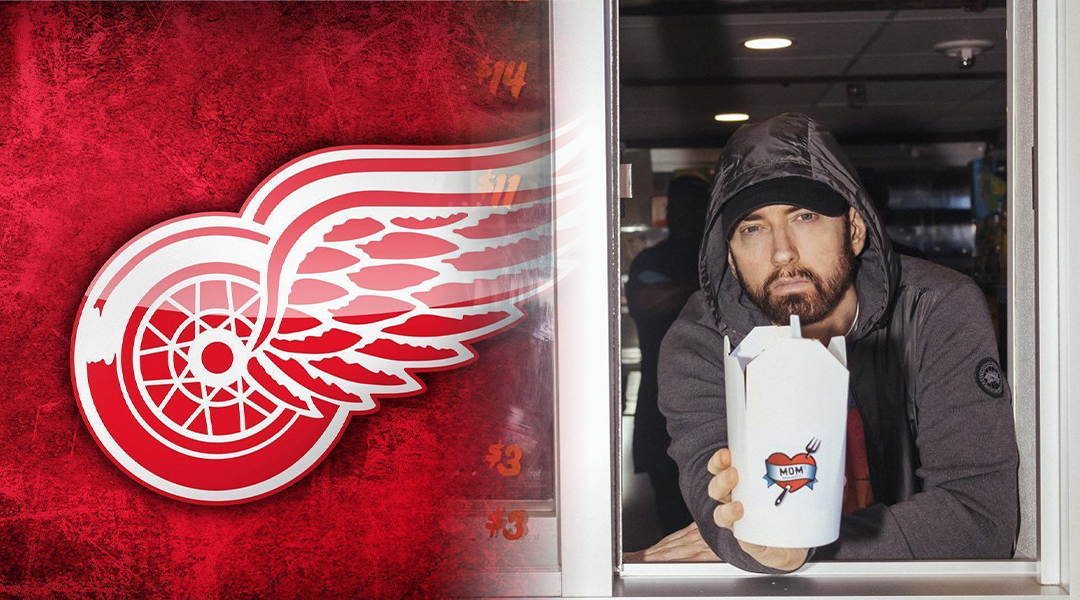 Detroit's own ice hockey team celebrates the recent with fuelled by complimentary carbs sent from Eminem's new restaurant.
The recent Red Wings game against the Seattle Kraken was not easy, but they prevailed and eventually took the win, scoring the decisive goal in the shootout.
And in the locker room, the meal from Mom's Spaghetti restaurant was waiting for them. Mind you, it was there regardless of whether the Wings would lose or win. Marshall's loyalty is always there, regardless. But of course, the atmosphere in the room was celebratory when players filmed a video to say thank you to Eminem. "Welcome to Detroit" blasting in the background just added a new additional flavour to this wholesome story.
The team's dietician posted this video, shouting out to Em and listing the importance of refuelling after the demanding game:
Thank you @momsspaghetti for fueling our post-game meal tonight! And back-to-back wins
@detroitredwings #bestcarbs #hockey #glycogen #detroitcity #LGRW @Eminem
The Detroit Red Wings reposted this video later on their official Twitter account, and Paul Rosenberg proudly retweeted it: