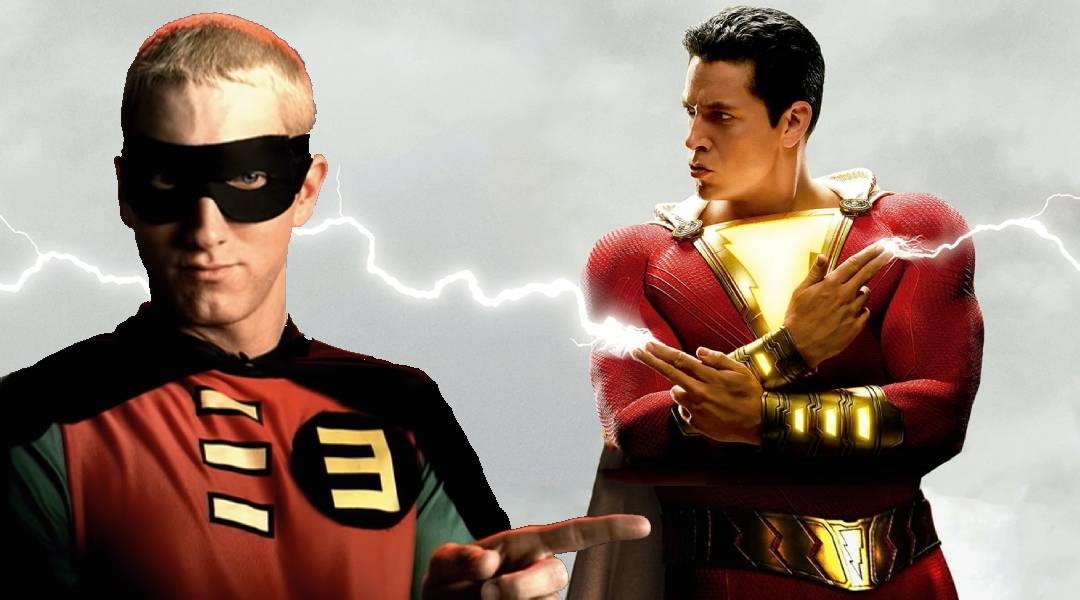 The upcoming Shazam! sequel continues a tradition and uses Eminem's song for its soundtrack.
The first movie found a perfect use for "My Name Is", one of the most referenced songs in films, probably. For the sequel, "Shazam! Fury of the Gods", creators took a less popular track from "The Eminem Show", "Business", which fits perfectly in the movie narrative and the sharp trailer editing.
A story about a foster kid turned superhero is one of the most heartfelt in the DC universe, and the sequel shows him and his power charged siblings getting back to the business of fighting crimes and old gods alike.
Eminem, as he does lately for all his soundtrack appearances, promoted the trailer on his Instagram account: