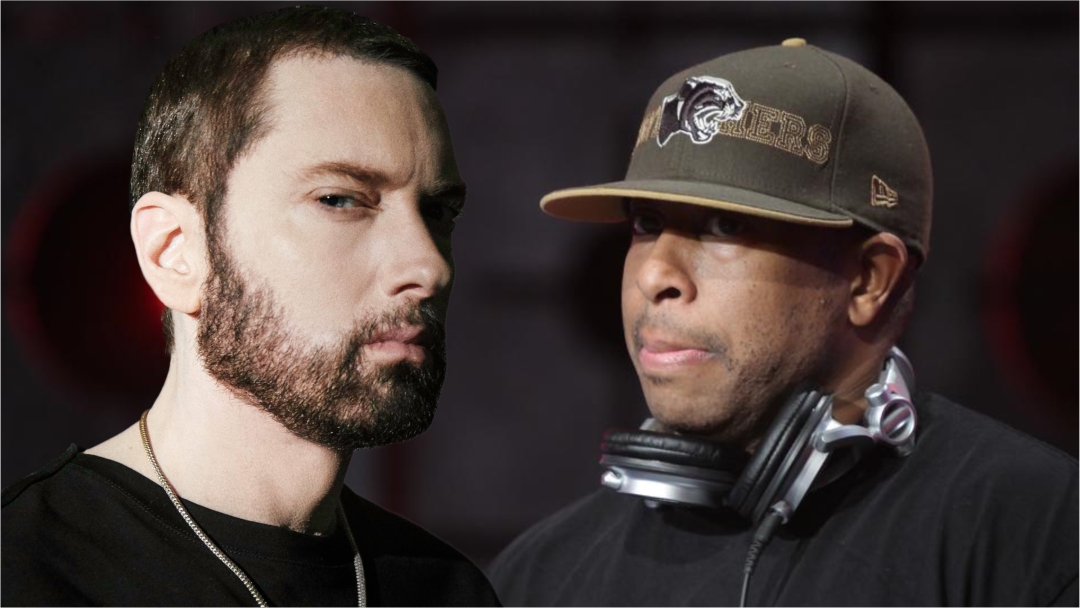 The latest Eminem's album had a gift to everyone who dreamt about his collaboration with DJ Premier. Including Marshall himself.
He told that during his New Year's Eve Special on Shade45. For Marshall, that was not only appreciation of Premier's skills, that was also the recognition of his contribution to the hip hop culture. To finally have him on "Book of Rhymes" was a dream come true for Eminem:
I've been wanting to do some shit with Premiere. I just had the idea of what he could scratch. And just having him scratch on the record — that's so dope! He gets a feature credit on there. Premiere is Premiere. There's a lot of DJ's that might not get a feature in credit. You got Premiere on your shit scratching — he's gonna get a fucking featuring credit. That's one of the best parts about it. I want to make sure you know who I'm talking about at the end of the song. His impact on hip-hop and everything from Gang Starr to… You know, when we do a lot of cyphers Premiere's usually there providing the beat. And I've always been cool with him. Ever since I met him, I've always in the back of my mind like, "Man, I wish I had something with him to attach". Because he's the fucking OG.
Listen to the segment below:
Full Interview: