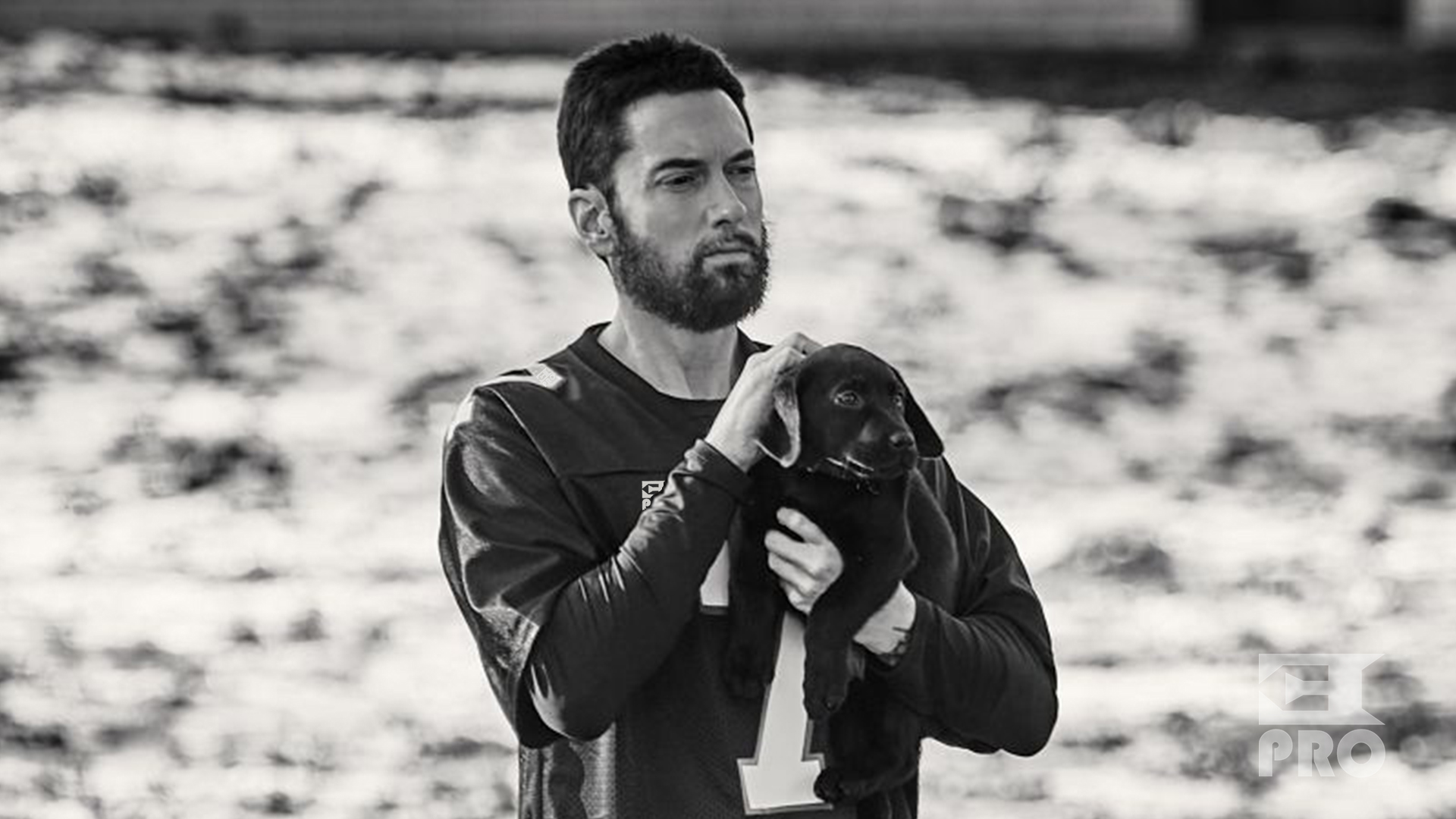 Eminem's "Discombobulated" really surprised many people with its dense lyrics that revealed some unexpected details about Marshall.
The host of Shade45 New Year's Eve special with Eminem was surprised to learn that Marshall had a pet poodle. He could rather imagine Marshall with a rottweiler that with the poodle. Make no mistake, that was not a lovely squishy puppy, warns Eminem:
I'm gonna tell you something, that's the meanest dog I've ever had. One time I was looking at him in the face, just talking to him and he fucking bit my nose!
This is the kind of memory that triggers Marshall's creativity, that makes him transform painful memories and aggression he went through into art, makes him play with perspectives and embrace this part of his life experience:
That is one of the reasons I wrote that line, one of the things that inspired me to write that line. When we lived on Dresden [street], we had somebody cut a kitten's head off and stuck it in our mailbox. So hence was the line when I said on "I'm Back" on The Mathers LP: "I used to get punked and bullied on my block 'till I cut a kitten's head off and stuck it in his fucking mailbox" or whatever it said, something like that. And that was one of the things that inspired that thought. A lot of that shit is true shit, and I just flip it.
Watch the video below:
Full Interview: