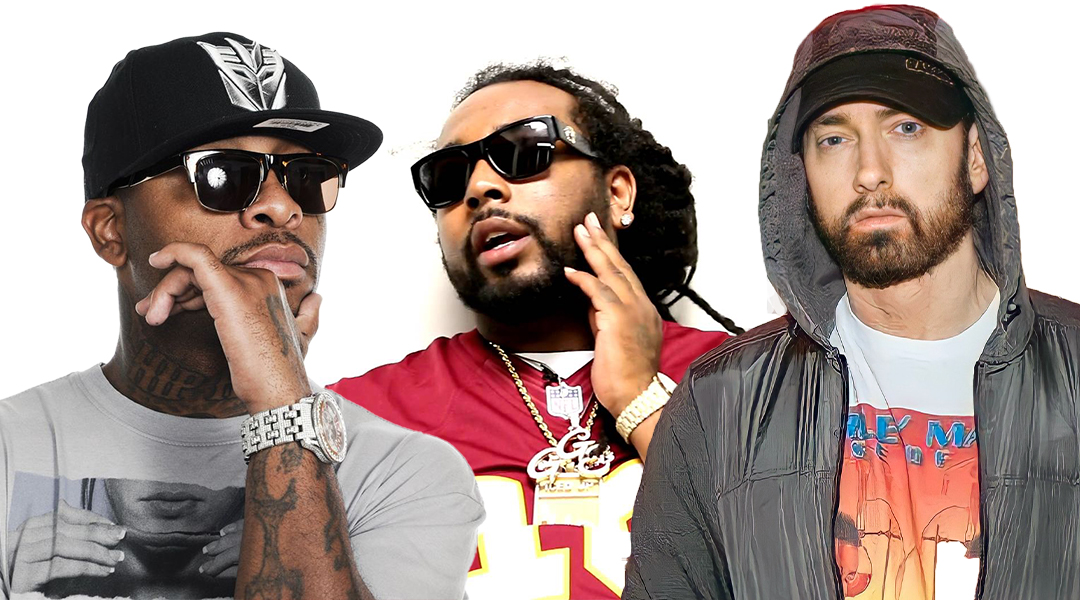 The ongoing debate on Eminem's place in Detroit hip hop culture came to the point where Royce reaches out with his support and encouragement.
Royce reacted to Vezzo saying that Royce's comment about young Detroit rappers complaining about the lack of attention from Eminem does not make much sense. One of his main points, he made on the same platform where Royce talked about ungrounded expectations from a younger generation, that the recognition and acknowledgement from such a monumental figure from Eminem can make a drastic difference in another person's life, keep them pursuing their music career or send them back to streets.
This comment did not make Royce defensive or didactic. He understands how music can be a lifeline and how everyday struggles can affect even the most talented person. And he wants to help. Of course, the Bad Meets Evil rapper cannot make his friend and collaborator a more outgoing person who would text to people he doesn't know. But Royce can bear his own responsibilities as a Detroit hip hop elder. This Slaughterhouse MC lets young rappers know that he, personally, sees them, is proud of them and is ready to help if help is needed.
Royce left a message on Instagram:
This is strictly a Detroit based message. Lando Bando, my young brother from The Hip Hop Lab, I just the interview that you did with Icewear Vezzo. Where he commented on the comment that I made. Listen, I don't want this conundrum, this elephant in the room, the disconnect between street rap and hip hop rap in Detroit, I don't want none of this stuff to overshadow the way that I feel about Vezzo, Young Veeze, Payroll, Peezy, Sada… I can just keep naming people. I'm extremely proud of all y'all. And I understand exactly how you feel. We don't disagree on anything. I understand how you feel. I felt the same way when I was in your position. Maybe I say it too much when I do my interview. But let me just say this. Feel how you feel. I'm not here to change your feelings, validate your feelings, invalidate your feelings. My job as an OG, is just when you feel like to do something that can be done to rectify it or get you to a better place, let me know, I'm here. In a meantime, I support y'all 100%. Keep doing your thing. I'm proud of y'all, alright? Love and respect!