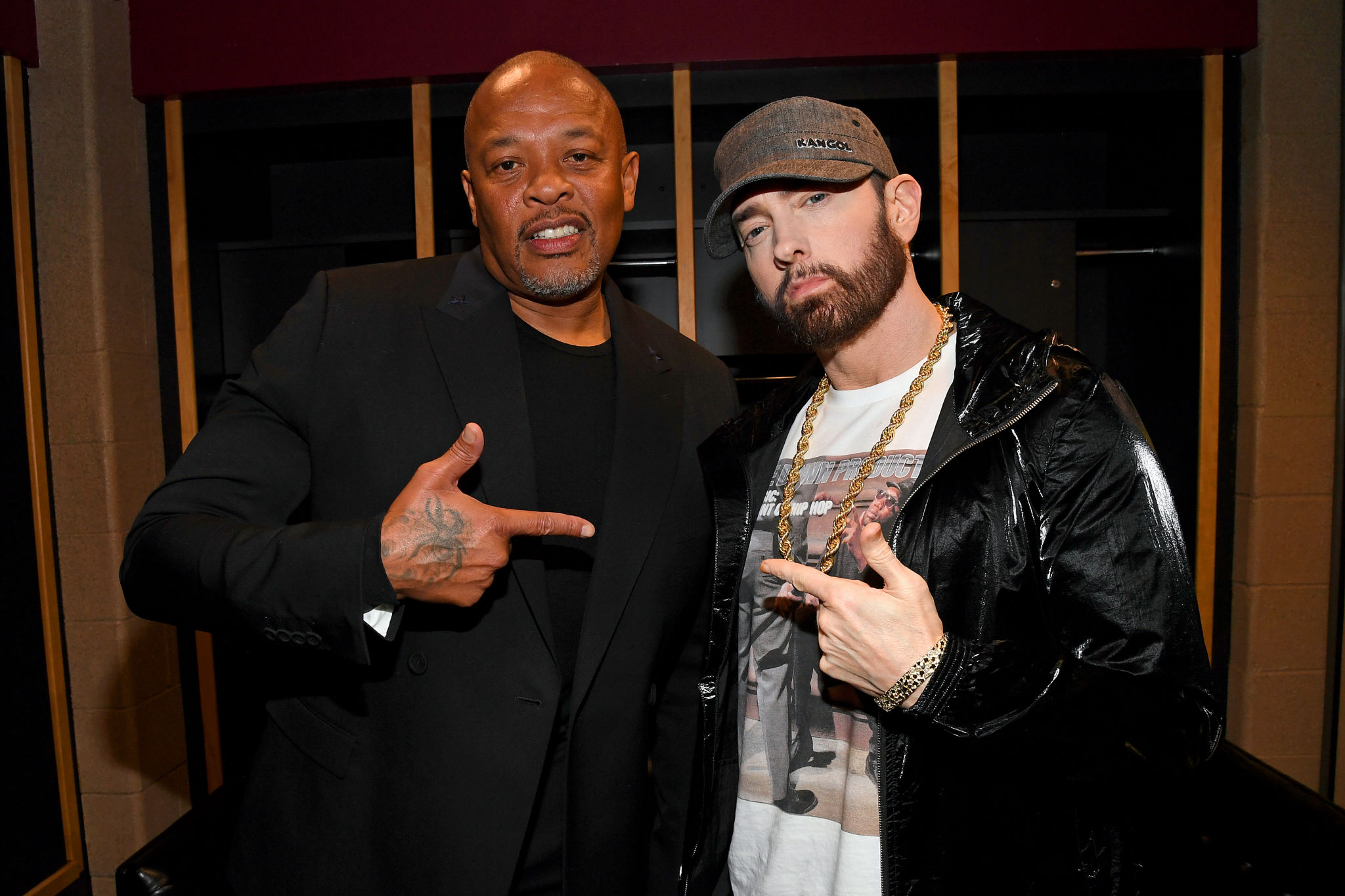 A fresh and, allegedly, intentional leak revealed that among songs that Dr. Dre recorded for a new GTA game is his joint with Eminem. Is there anything more behind it?
One of the first ideas that come to mind is that the game might also feature Eminem as an animated character. We have seen already pictures with DJ Pooh behind controllers in the studio and Anderson.PAAK trading lines with Dre:
To get such a star as Eminem on a project and not convert him into a character would look like a missed opportunity. Fans around the world would undoubtedly appreciate Marshall crossing to a different genre. His previous venture into video games happened in 2005 when he played a police officer in "50 Cent: Bulletproof". The game was not revolutionary, to say the least, and very few people would remember it. On the other hand, the GTA franchise is a brand that consistently attracts millions of players, even if they are not completely happy with the strategy of feeding them adventure stories instead of a full-size new game.
The other important implication of unearthing this track is that it confirms something that many fans knew but did not have enough proof of. The fact that Eminem and Dr. Dre indeed work together on new material. And if they spent as much time together in Dre's LA studio as rumour has it, then there should be much more new material than one track for a video game.
Now, when we know that Dr. Dre has been working on his new album, we can be almost sure that Eminem will be featured there prominently. They are just too good together, and omitting Em from Dre's new project would be a mistake. But the highest hope for the entire fandom is that Marshall's upcoming project is also in the pipes. It's been almost two years since Em's previous release and too many things point towards him being busy. Yes, Slim always works on his music, he lives and breathes it. But he also shares it, and it feels like the time is coming. Let's hope that this new track from Dr. Dre and Eminem will be the first sign of new full-sized projects from them both.
Listen To The Full Snippet: