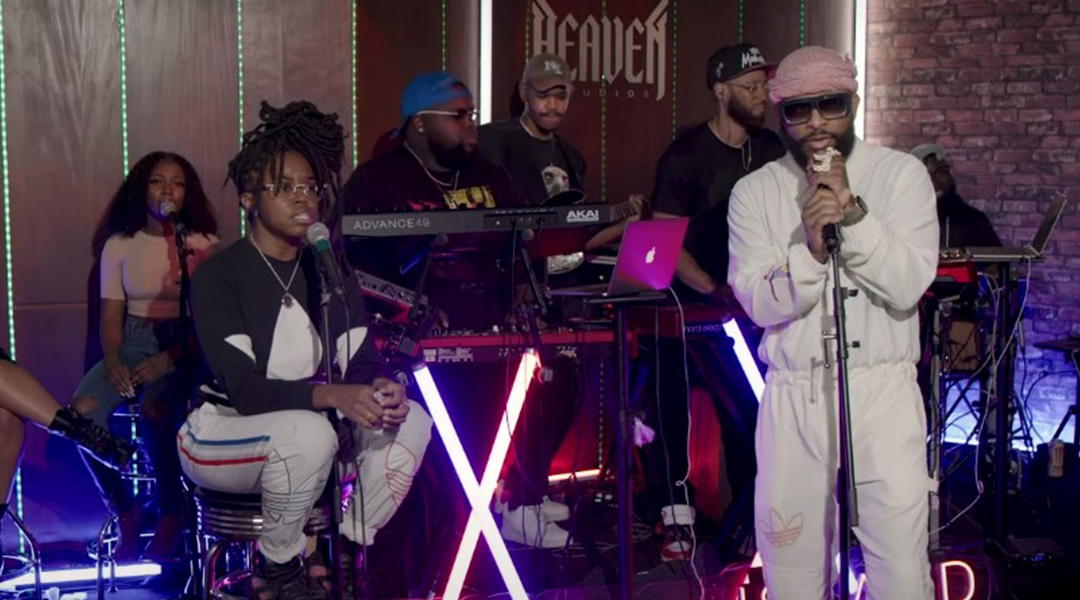 Royce da 5'9 joins the selected few rappers who can hold their ground in the intimate atmosphere of the NPR Tiny Music Desk concert series.
Broadcast from his Heaven studio in Detroit, the Royce episode revealed him as a soulful singer as well as a mercilessly skilful rapper.
Tiny Desk performances are famous for presenting a downscaled version of the artist's repertoire, stripped of grandeur and the help of heavy machinery involved in building a big live show. This episode proved that Royce can operate on all levels and the impact of his art does not diminish with the scarcity of expressive tools. However, this performance was not that ascetic, as Royce brought on stage with him live musicians and a lavish group of back vocalists led by Ashley Sorrell. You cannot expect less when Mr. Porter is credited as a musical director.
Watch Royce 5'9″: Tiny Desk (Home) Concert below: